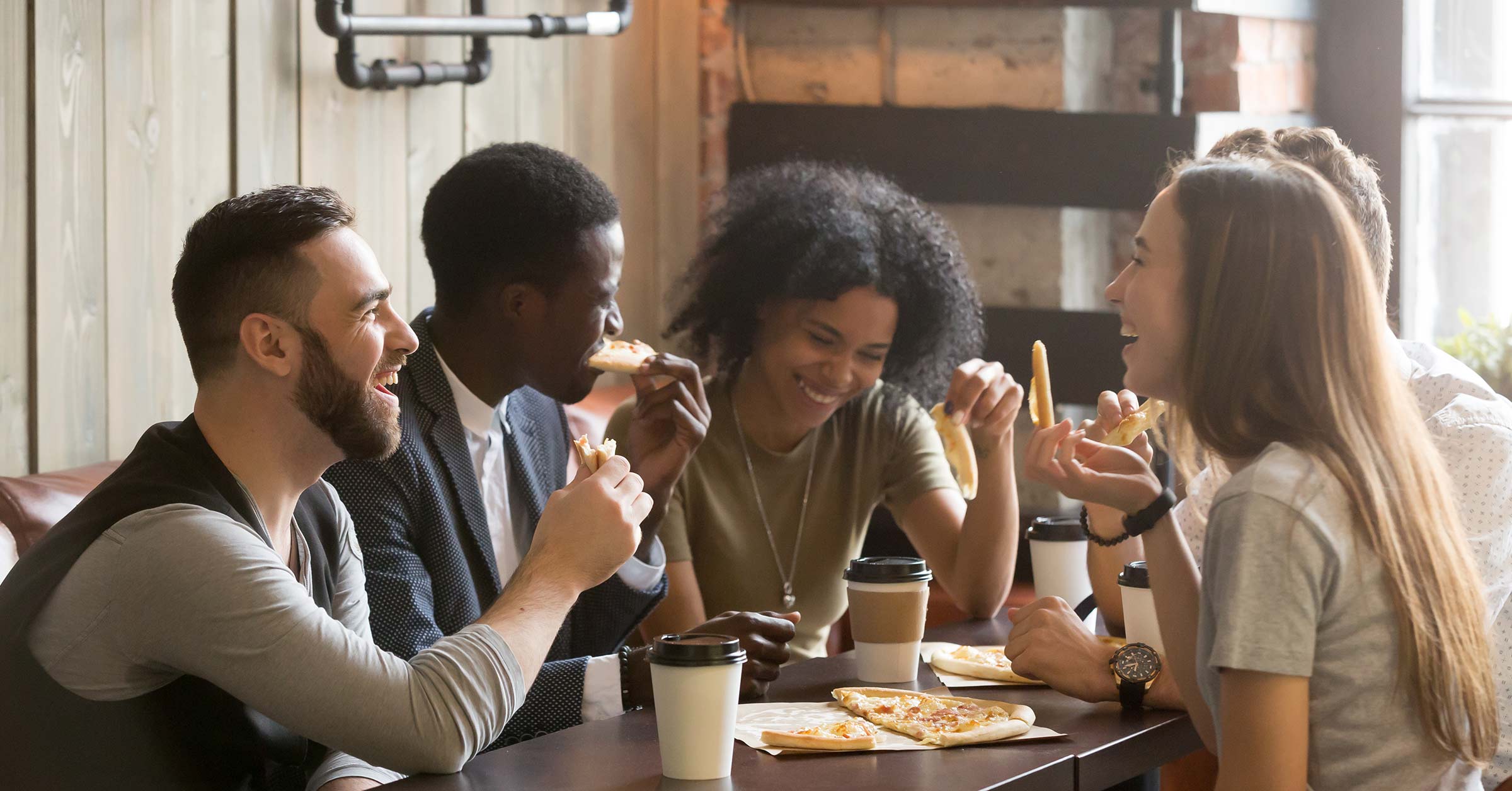 YEC's Entrepreneur Community: Members Spill the Tea on Networking and Friendship
Since 2010, when Scott Gerber and Ryan Paugh went looking for a way to turn their combined business network into a resource for other young founders, Young Entrepreneur Council has been one of the top entrepreneur organizations for business and personal connections. YEC's small, tight-knit group has grown into a huge network providing support for young entrepreneurs everywhere. And they can't stop talking about it.
In this post, we'll hear YEC members spill the tea on the partnerships, friendships, and connections they've made as part of the group — and why it feels more like a family than a network.
Entrepreneur Networking Connections
"[YEC is] this place where extremely talented, extremely thoughtful entrepreneurs are there to connect, to help, and cheer you on. It's just remarkable. … I learn a lot… from this environment." —

Jon Steiman

, member since 2017
YEC'ers may join up for the publishing benefits, the curated events, or the business and lifestyle discounts, but most end up staying for the feeling of belonging and family they find. Andy Karuza, member since 2012, says "I would say the most valuable thing is the network … It's always good to know people like you — entrepreneurs out there facing a similar struggle."
"The journey as an entrepreneur can be long, hard, and perhaps lonely," says Carlo Cisco, member since 2012. "You're not going to have many people in your friend group doing the exact same thing and that's part of the void that organizations like YEC fill. I can't think of any other organization that connects the tier of entrepreneurs that YEC does in the way that YEC does."
Jeff Cayley, member since 2105, joined especially to find peers. "As I grew and scaled the business, I realized I didn't really have anyone else to talk to about certain things in business that are really meaningful." Givelle Lamano, YEC member since 2021, agrees. "I realized [YEC] was a nice way to really get to know people who have been in your shoes and can help you so you don't have to reinvent the wheel," she says. "I'm grateful that YEC is something I have in my toolbox."
Partnerships Formed Between Young Entrepreneurs
YEC members are so invested in the group and willing to help one another that some connections have turned into partnerships, formal or informal.
Of course, not every member finds a partner or co-founder, but all find camaraderie and many give and take great business advice for entrepreneurs.
Successful Women Entrepreneurs
For young women entrepreneurs, the search for peers can be even more challenging. But YEC women are a strong contingent within the larger membership.
Libby Rothschild, member since 2020, says, "Only 3% of millionaires are women, so it's been challenging for me to find female peers and peers that are under 35 years old. … I wouldn't have access to eight-figure women entrepreneurs if it wasn't for YEC. And to be able to learn with them is so incredible." She says that in YEC she's "found peers who are innovative and really able to think about scaling. That's been really exciting for me."
Likewise, Kara Brown, member since 2020, says, "Any time I can spend time with other women founders who think and act like me — and they're very rare — there's hyper value in that for me. … I got to do a talk for the YEC women's group, which is great. I think being a woman founder with over a million dollars in revenue puts you in this crazy 2% club."
Entrepreneur Networking Events and YEC Escape
YEC events are another source of connection and value for members. Cam Kashani, member since 2016, says YEC events are "really great way to connect with fellow founders. It's opened a lot of doors for me in regard to opportunities or introductions that I might need. At the LA events, I've gotten introductions to clients. … It's such a cool and easy way to connect with people."
Although most in-person events have been on hold since COVID began, YEC's most-heralded event has finally recommenced. YEC Escape is an annual retreat for members. For three days, members connect, ski or swim, unwind, and learn together. Those who attend have a lot to say about the camaraderie, the fun, and the connections they make there.
"Everyone was so open and welcoming," says Jinny Oh, member since 2017. "I came out of it absolutely loving every moment of the weekend … When I went to Escape and met people who are like-minded and who were very supportive, it gave me this big mindset change that, wow, all I have to do is find people like the members of YEC who are really adding value to my life. I went in meeting 40 or so strangers and came out feeling like I had been to a family reunion."
Jeff Cayley, YEC member since 2105, says discovering YEC Escape "was like pure ecstasy. I just met so many people who were so similar to me. It was like finding my tribe … We riff on topics like SEO, e-commerce, marketing, and customer acquisition," he says. "Just learning from each other is super valuable. The availability of a network of bright minds is amazing." Jeff returns to YEC Escape for more inspiration each year.
Some, like Kris Ruby, member since 2012, are reluctant at first to open themselves up to the group by attending YEC Escape. But Kris is glad she pushed herself to go and engage. "I think that YEC Escape changed my perception of YEC in general," she says. "I feel like I am now part of the community in a whole other way." Kris not only embraced the Escape experience, but landed a client — another member — while there.
Joey Kercher, member since 2015, says, "I've gone [to YEC Escape for] the last three years. … I'm literally doing my favorite sport with other individuals that have the same problems and issues." Joey adds, "Most of my good, close friends are through [YEC]."
You're Only as Good as the People That Surround You
The way YEC'ers talk about YEC makes it clear that they've found something special. If you're an entrepreneur under the age of 45, who has successfully founded and built a business that generates a minimum of $1M in revenue or has a minimum of $1M in financing, you may be eligible to join the YEC family. Learn more or apply today.
"You're really only as good as the people that surround you," says Codie Sanchez, YEC member since X. "If you're trying to build a company, you need people who are also trying to build a company, and then a couple of people who are a few steps ahead of you, and a couple of people that are a few steps ahead of them. For the early stages of business building, YEC is probably the best forum that I've ever seen."