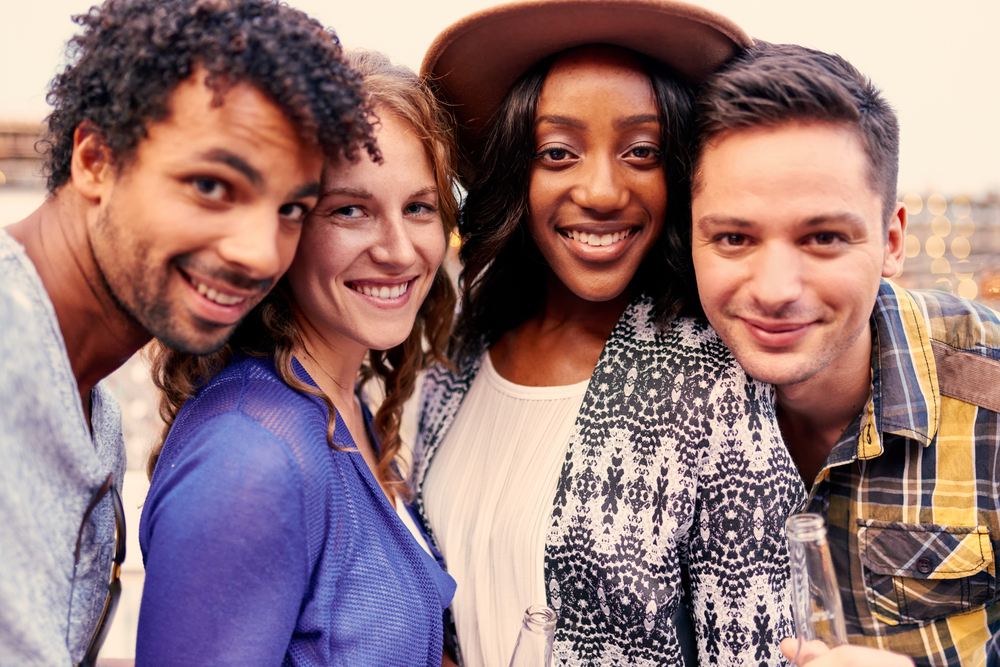 The Why and How of Business Connections for Entrepreneurs
In spite of meetings and meetups, conferences and confabs, even family and friends, young founders living the entrepreneur life often feel alone. If you're a young entrepreneur, the feeling of isolation can be especially challenging. You hustling 24/7 while you watch your college pals work in traditional careers (where they get off at 5 and, you know, stop working!).
So how do you avoid feeling alone in your great endeavor?
You connect.
Any positive relationship can help you avoid the burnout and loneliness of the business founder's life. But there are three specific types of connections which are absolutely crucial for entrepreneurs.
Connect With Your Team
You see your team every day; they're the ones who are bringing your vision to life. But are you connecting? Are you asking questions, actively listening to their input, and getting to know them personally? If you're hiding in your office, you're having far less impact than you could be, and you're missing out on the opportunity to get their support. Any one of your employees may have a lightning-bolt insight that you couldn't have come up with alone, because they see your product and your company from a different perspective than you.
YEC'er Kerry Guard says, "Opening lines of communication is a great place to start. Every decision we make has a direct impact on the people we lead. If those decisions are helping our bottom line but not our culture, then one will implode the other. If you truly believe in what you're building, then bring people along with you, not for you."
Connecting with your team and giving them a voice in your organization are key to creating an engaging company culture that motivates employees to support you and your mission. But this kind of connection can also help you, as a founder, realize that although the buck may stop with you, you are part of a strong team. You're not alone in this.
Not to mention that someone you support today might become a crucial hub of your network later on.
Connect With Other Entrepreneurs
Just as teachers gather with other teachers and gamers gather with other gamers, entrepreneurs need to gather with other entrepreneurs. No one else will identify with your sense of purpose and dedication to your mission like another founder. This is why groups like YEC exist.
YEC member Nicole Smartt Serres says, "Look for trailblazers leading the pack. Look for people who are in a role similar to yours. They know the struggles you're experiencing because they have been there."
Young Entrepreneur Council exists to bring entrepreneurs together. YEC'ers share knowledge, challenges, solutions, and camaraderie, both virtually and in person at events like the much-loved annual YEC Escape and smaller-group meetups, which enable connection on a more intimate level.
The YEC women breakout group, for example, has been invaluable for Libby Rothschild. She says, "Only 3% of millionaires are women, so it's been challenging for me to find female peers and peers that are under 35 years old," Libby says. "I wouldn't have access to eight-figure women entrepreneurs if it wasn't for YEC. And to be able to learn with them is so incredible."
Connect With Mentors
Strong entrepreneurial mentors who have been through what you're going through are a lifeline in difficult times. As YEC'er Fehzan Ali says, "Honestly, YEC has been incredible. It's like having a crowdsource mentor. You get the smartest people getting back to you about whatever you may be having a hard time with."
But you probably also need to seek out mentors who specialize in areas other than entrepreneurship. If finance isn't your strong point (or tech, or whatever), seek out someone who can guide you in that area.
YEC member Michael Gruen says, "Successfully running a business requires you to wear many different hats and master a wide range of skills that as a young entrepreneur you've only just begun to develop. This is why having a mentor can put you on the fast track. More experienced business leaders can help you bring your skills up to par faster and keep your sanity as you swap out those different hats throughout each day."
Remember, when seeking out mentors, to come to the table with specific questions. "The best mentor/mentee relationships occur when people come to me with a specific issue or challenge relevant to my experience," says YEC'er Kara Brown. "They don't say, 'Can I pick your brain?;' they ask about how to balance managing versus leading while scaling their startup."
So figure out what you need help with. Smart entrepreneurs know what they don't know — and they ask for help.
Make a point of connecting with your team, with other entrepreneurs, and with experienced mentors, and you'll find the support you need coming at you from all directions.
If you want more info on building a solid network with real connections to support your entrepreneurial journey, check out the resources below. If you're 45 or younger, and a founder, co-founder, owner or co-owner of a business that generates a minimum of $1M in revenue or has a minimum of $1M in financing, you may be eligible to join Young Entrepreneur Council. Find out here.
Resources:
Books:
YEC member articles published on Forbes.com: