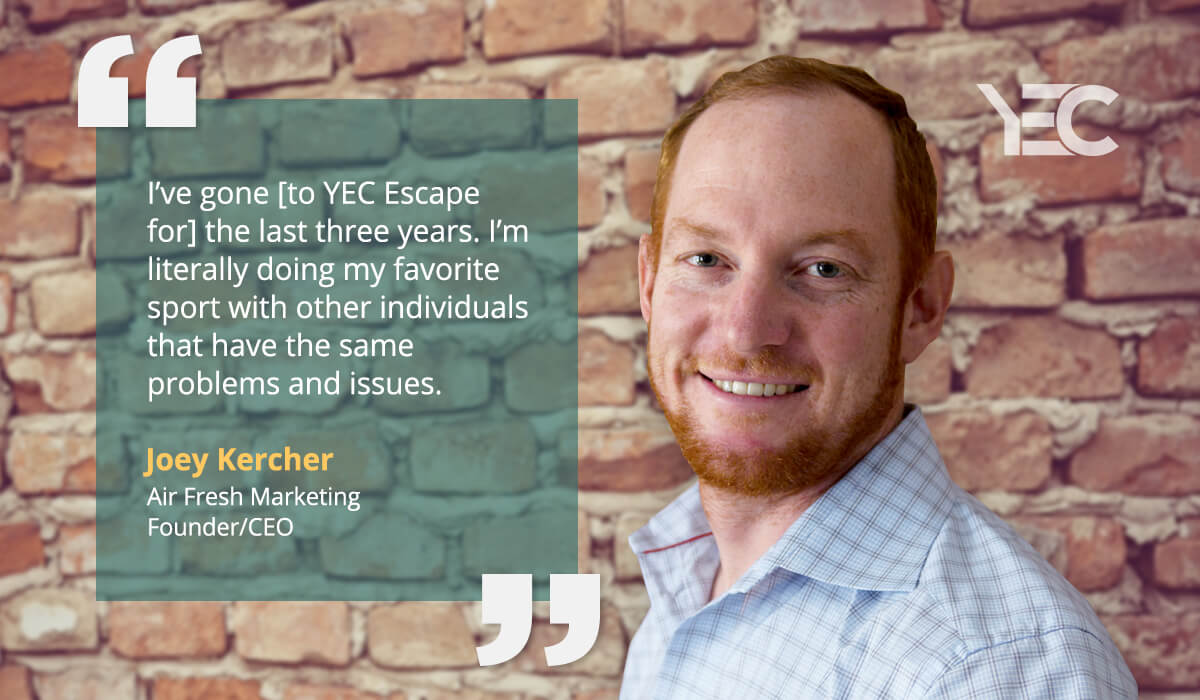 Experiential Marketer Joey Kercher Makes Life-Long Friends at Annual YEC Retreat
Joey Kercher knows what makes for a good experience. As the founder and CEO of Air Fresh Marketing, his business is experiences — in particular, experiential marketing. His company helps brands reach their target audiences using physical, in-person marketing campaigns and aims to convert participants into leads and brand ambassadors.
Kercher is also the host of the Talk Experiential podcast, which features entrepreneurs and marketing professionals. In addition to being a source of content, Joey enjoys the podcast because it allows him to build relationships."I've run my business by myself fo
It's no surprise that the annual YEC Escape retreat appeals to Joey, as both an experience and a way to build relationships. YEC Escape is a three-day members-only retreat at Powder Mountain in Utah where YEC members can ski, unwind, and connect in a relaxing setting.
"I've gone [to YEC Escape for] the last three years," Joey says. I'm literally doing my favorite sport with other individuals that have the same problems and issues. I've run my business by myself for many years and… realized that these are the people that I want to be with."
Joey, who is located in Denver, notes that when YEC members are in town, they will often meet up for some time on the slopes. "Most of my good, close friends are through [YEC]," he says.