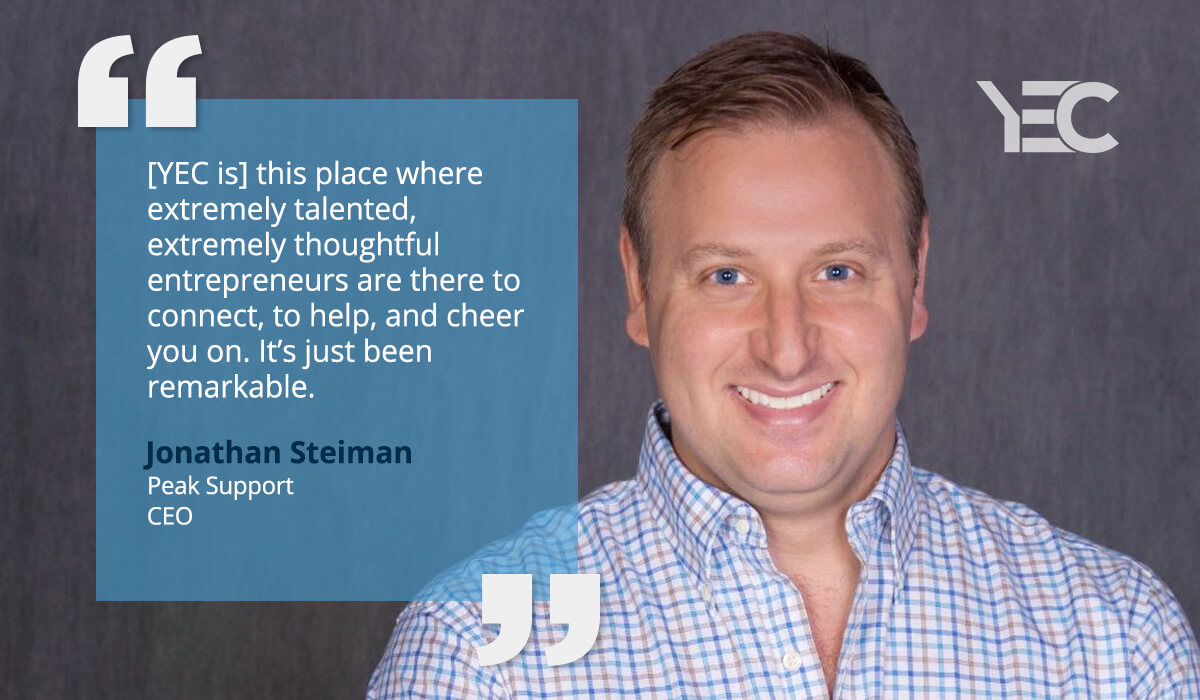 Jon Steiman Connects and Learns at YEC Events
Jon Steiman is the CEO of Peak Support, which helps growing companies scale their customer support capabilities with outsourced agents. The business was reaching new heights when a friend recommended that Jon join YEC. He was initially skeptical, but after connecting with other entrepreneurs, Jon now recognizes the value of the YEC community.
"[YEC is] this place where extremely talented, extremely thoughtful entrepreneurs are there to connect, to help, and cheer you on. It's just remarkable," Jon notes. "I learn a lot… from this environment."
Jon has attended YEC Escape, an annual three-day winter retreat for YEC members held at Powder Mountain in Utah. Attendees connect in a private setting, participate in group activities, and of course, ski.
"If you're thinking about joining YEC, do it," Jon says. And, if you do join, commit to it. It's not something you just join and that's it; it's something you join and you're active in," he says. "It's powerful."
Watch more of Jon's story on the YEC YouTube channel.