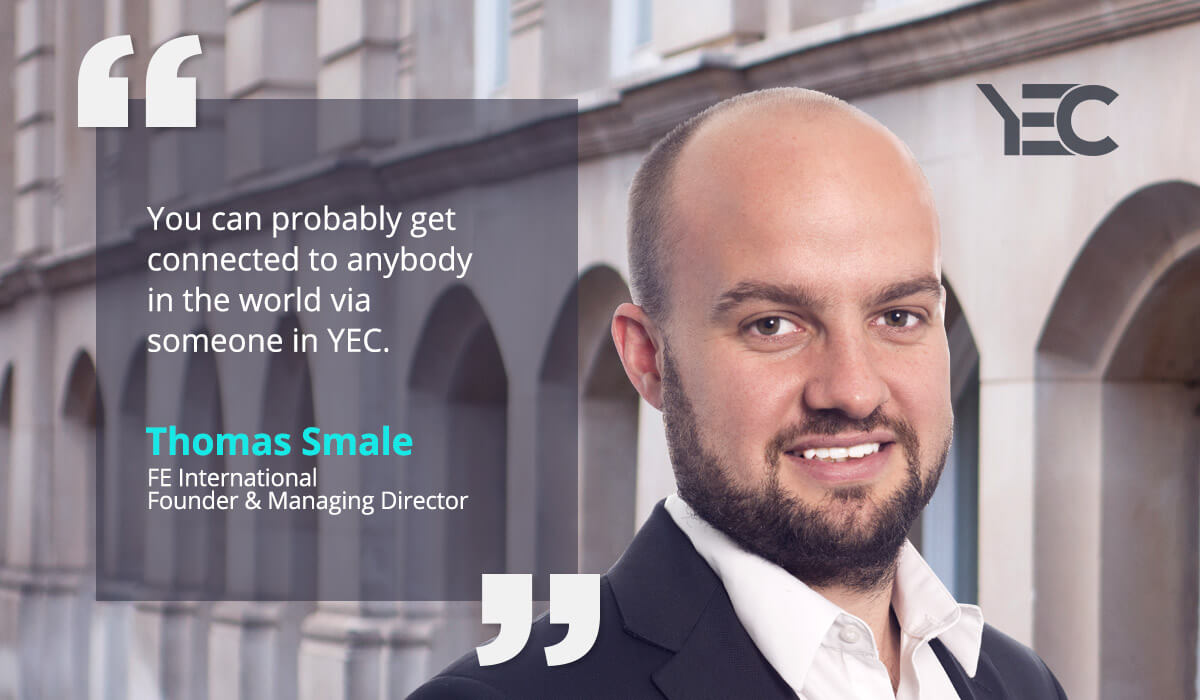 Thomas Smale Values YEC's Goodwill, Connections, and Opportunity to Give Back
When Thomas Smale was in college, he earned some extra cash by buying and selling small online companies. "I was turning $100 into $500," he recalls. He could not have predicted that he would one day parlay his little enterprise into FE International, a 40-employee M&A advisory firm that works with SaaS, e-commerce, and content businesses to facilitate the sale of online businesses.
In 2012, Smale brought on co-founder Ismael Wrixen, an experienced investment banker, and the two have consistently doubled annual revenue, as well as average deal size.
"We now effectively offer an investment bank–level service that you would expect if you went to a bank with a $100 million deal or a $500 million deal," he says. "We can do that with a $100,000 business, a $1 million business or a $10 million business."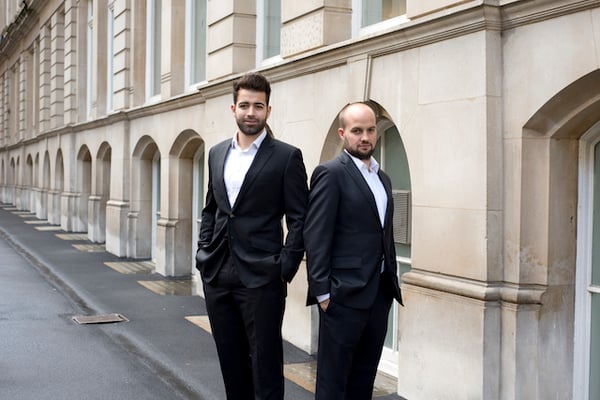 But the company was not always so sophisticated. The co-founders bootstrapped FE International one deal at a time, with Smale spending a lot of time on forums, answering questions about the industry, and making himself as helpful as possible. "We still do that today," he says. "It's been very effective. You find that if people want to work with you, they will find you. You don't necessarily need to explicitly tell them you offer a service in that space. I would answer questions, and then build up a personal brand which I then leveraged to build the company brand."
After spending much of his online time networking and prospecting for business, Smale felt a strong need for connection of a different sort. "YEC was the first community I joined where my intention was not to get business, but rather to meet other entrepreneurs," he says.
He joined YEC in 2015, when his company "just met the revenue requirement." In those early days, he found that getting advice and mentorship from entrepreneurs a bit further along on their entrepreneurial trajectory was extremely helpful.
"You can probably get connected to anybody in the world via someone in YEC. I feel like as long as you offer value to the community in general, most people are very helpful and willing to support each other."
FE International recently produced its first conference in New York City, and Smale found his venue through a fellow YEC'er, Chris Kelly, the co-founder of Convene. "I did not know the city at the time, so I posted on the YEC forum that I was looking for a venue," he says.
"Chris replied and said 'hey, if you've got any questions about the city, let me know.' He then introduced me to someone on his team." FE International ended up using a Convene venue for its conference. "The YEC goodwill was a big part of why we chose going with Convene versus one of the other hundreds of venues in New York City," says Smale.
Now that FE International has grown, Smale has transitioned from mentee to mentor, frequently answering questions on the forum and meeting personally with as many YEC members as possible when he travels. For instance, he's helped YEC member Taylor Irwin evaluate the potential purchase of an app.
"I believe in helping other people," Smale says. "My intention was not necessarily to get direct business from YEC, but I definitely find now that I get quite consistently recommended, so it's been a nice thing. And vice versa. It means I can also recommend other members and their services."