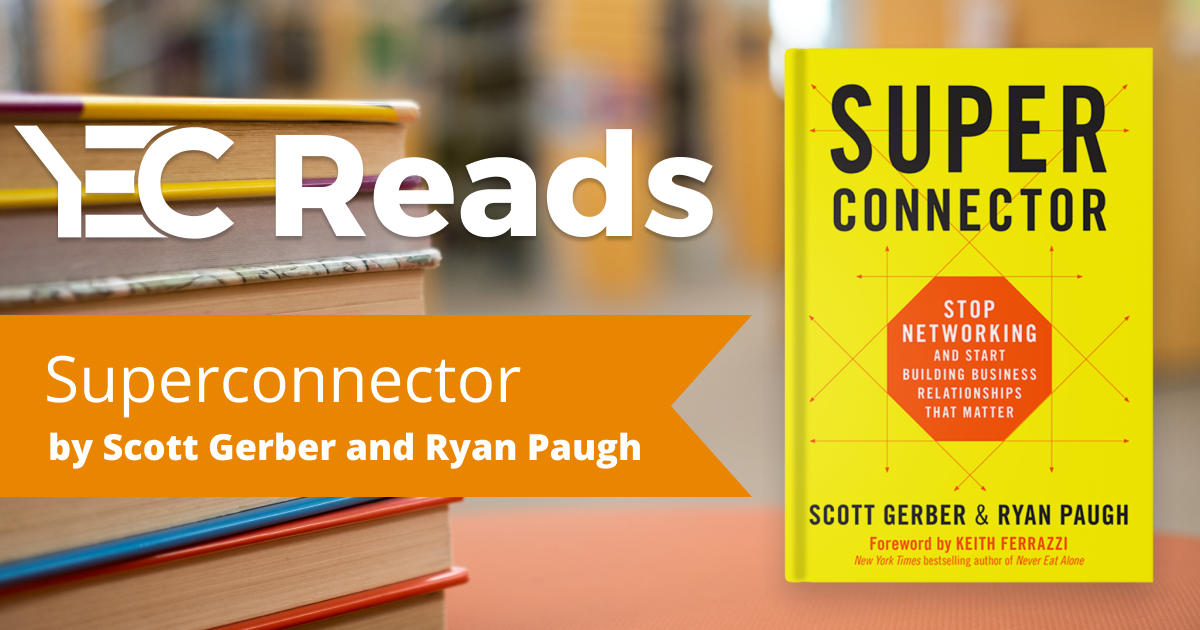 YEC Reads: Superconnector by Scott Gerber and Ryan Paugh
Welcome to "YEC Reads," a series presenting business books for entrepreneurs authored by members of YEC. Today's pick:
Superconnector:
Stop Networking and Start Building Business Relationships that Matter
by Scott Gerber and Ryan Paugh, YEC founders
Publisher: Da Capo Lifelong Books
February 27, 2018
Our Take:
Superconnector is an essential read for business people who want to harness the power of community to excel in their career.
About This Book:
Superconnectors are a new category of tradespeople born out of the social media era.
They are highly valuable community-builders who make things happen through their keen understanding and utilization of social capital. They don't just meet people for business-card collection's sake; they understand the power of relationship-building, problem-solve by connecting the dots at high levels, and purposefully cause different worlds and communities to interact with the intention of creating mutual value.
Superconnector shows readers why it's time to leave their bad networking habits in favor of a new three-pronged Vision-Execution-Profiting approach. It presents instructive anecdotes and winning strategies from a who's who roster of superconnectors, revealing how to systematically manage a meaningful professional community and maximize its value.
About the Authors:
Scott Gerber is the co-founder and CEO of The Community Company. He is the founder of Young Entrepreneur Council (YEC) and Forbes Councils, and author of the book Never Get a "Real" Job.
Ryan Paugh is the co-founder and COO of The Community Company. He first co-founded Brazen Technologies and then went on to found YEC and Forbes Councils.
Reviews:
"A powerful way to think about how the ways people treat one another translate into professional success."
— Forbes
"The next stage in the evolution of networking."
— Entrepreneur
"It's a skill you should learn, because networking as we know it is dead."
— Inc.