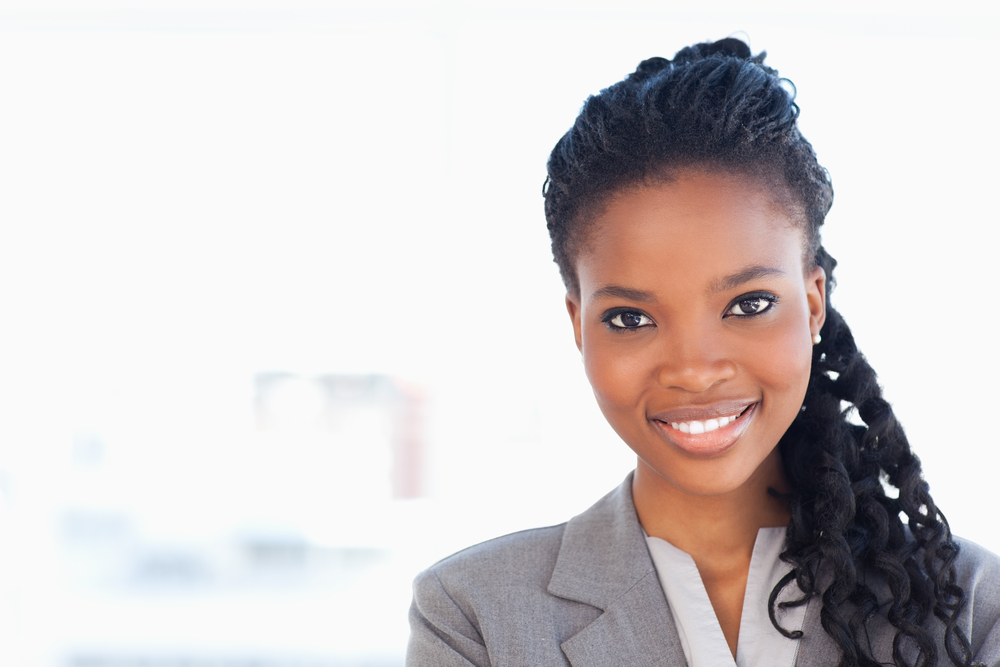 What is Personal Branding (and Why is It Crucial for Entrepreneurs)?
Personal branding, as a concept, has only been around for a couple of decades. But in those two decades, it has become absolutely essential for entrepreneurs.
Are you clear about what a personal brand is and what you need to do to build a strong one?
We've got you.
In the simplest terms, your personal brand is what people think of when they think of you. Your personality, look, and attitude. The way you talk and what you talk about. Your style. Your image. Your expertise. Your niche. Your name.
Personal branding is, basically, marketing a person — in this case, you.
For successful young entrepreneurs, your personal brand and your company brand are necessarily linked in the public eye. You can capitalize on the reputation of each to support the other. So you need a strong personal brand statement that establishes you as an expert and provides name recognition.
At YEC, our expertise falls on the digital side of personal branding, so in this guide, we'll focus on that. Read on to discover:
The history of personal branding and why it is crucial for business founders
3 great personal branding examples
3 key digital steps to personal branding for entrepreneurs
7 tips for effective personal and professional branding
The History of Personal Branding
In 1997, Fast Company ran the article "The Brand Called You," by Tom Peters. This article urged business people to consider — and market — themselves as desirable commodities. Peters suggested:
Determining what sets you apart.
Working to become"an exceptional expert at something that has real value."
Publishing about or teaching what you know.
Developing a network of colleagues who can and will spread word-of-mouth about you.
Although some references in this article are dated (smart phones have entirely replaced beepers, for example) the bedrock principles of personal branding are unchanged. In fact, these are the same values and actions Young Entrepreneur Council encourages and supports for its members.
In 2003, LinkedIn launched, with only a couple hundred members. In creating its connection platform, LinkedIn also created a destination where all business people could showcase their accomplishments. Professionals were quick to realize the potential, and the platform [grew exponentially].
More social media platforms followed, offering more opportunities for people to see and be seen digitally. Companies and individuals were quick to see the possibilities of social media as branding tools, connecting with customers in new, exciting ways.
3 Strong Personal Branding Examples
Folks who are great at personal branding showcase their unique characteristics so that they can't be mistaken for someone else. They choose a niche and dig in. Here are some examples of well-known people whose personal brands really pop:
Lady Gaga: Glamorous, Unpredictable, Over-the-top
Lady Gaga is talented and accomplished — and impossible to confuse with any other celeb. Her unique personal brand grew around not just her songs, but her style. She changes her look constantly, but the look is always glam and attention-getting — just check out her Insta. She frames the narrative about her life and work by being up-front with fans about her struggles, and keeps the surprises coming.
Seth Godin: Innovative, Prolific, Insightful
One of the best-known names (and faces) in marketing, Seth Godin has authored 19 bestselling books and over 7500 blog posts and has been inducted into the Direct Marketing Hall of Fame and the Marketing Hall of Fame. He's known for his fresh takes on all things marketing and branding. Bonus: His signature orange is artfully interspersed throughout his website.
Bill Nye: Quirky, Smart, Scientific
For a TV personality, it doesn't hurt when you can make your brand rhyme with your name. Bill Nye started out as an engineer working for high-profile companies, but took his passion for science to the masses when he became Bill Nye the Science Guy in the eponymous 90's children's television show. His signature bow tie and relentless enthusiasm for science made him a household name.
You: ____, ____, and ____
Fill in the blanks. What do you want to be known for? Think of the traits you're proud of and want to be known for, and make your digital presence a showcase [of those traits].
Want more examples of personal branding? Check out these eight top personal brands and the "x factors" that make them stand out.
Three Key Steps to Digital Personal Branding for Entrepreneurs
Once you've decided who you are and how you want to be perceived, it's time to curate your digital footprint. The world is online, and for better or worse, most people's first impression of you will come from your internet presence. It's up to you to be sure that impression is positive.
At YEC, we've found three key ways for an entrepreneur to establish a strong personal brand online:
Create Expert Content
It's a given that high-quality published content can be effective in terms of generating requests for proposals, building credibility with prospects, closing deals, and generating revenue. Quality thought leadership content can build a buyer's trust with a prospective partner. But beware: on the flip side, poor content can have the opposite effect; in a study conducted by Edelman, 35 percent of C-suite execs said poor thought leadership content had directly caused them not to award business to a company.
So, as an entrepreneur, you need to create content to boost your personal brand — but it's got to be high-quality content.
You can start by posting written content on your topic of expertise [LINK TO PUBLISHING SUB-PILLAR] to a blog or LinkedIn, or video content to YouTube or even TikTok. But for expert content, publishing bylined articles with major media brands is the gold standard. If you can get your thoughts associated with a well-known and respected brand, your personal brand gets a big boost of credibility, and you start to become known as a leader in your field (that's why they call it "thought leadership.")
(One of the perks of membership in Young Entrepreneur Council is the access to professional editors who can help you prepare for and publish with major media brands.)
Share Your Content
Once you've started publishing, you'll need to make sure the right people see your content.
First, optimize your posts, articles, and social profiles for SEO. If you're new to this, check out this, "SEO tips for beginners" reference from SEMRush.
Next, whenever you publish, reach out to your contacts and social networks to actively promote your content and, when appropriate, ask for help spreading it around. You might even adapt your content into multiple formats for different platforms, like a video version for YouTube and a slide deck on Slideshare.
Be Active on Social Media
Social media is great for personal branding. From sharing content to interacting with your audience, social platforms provide endless opportunities to be seen. Just make sure you're seen in the best light by carefully curating your accounts.
Your social profiles are often an early touchpoint for prospective clients, customers, employees, and even investors, so you've got to be sure they radiate your personal brand. It's not just about the content of your posts, although that is important. Everything from your headshot to your color scheme impacts a first impression.
If you're appearing in video content (or in person!), consider your appearance, body language, and composure. You get to choose how you appear and what impression you want to make, so make a conscious choice. Whether you go traditional or trendy or a mixture of both, you only have a few seconds to convince viewers you are someone they want to engage with. Our brains respond positively to people we can identify with, so you're likely to make a good impression if you dress and behave in a way that appeals to your audience.
Several YEC entrepreneurs have published about the most effective ways to use social media for personal branding.
7 Tips for Effective Personal and Professional Branding
Be authentic. Make sure your personal branding efforts reflect who you really are.
Write thought leadership content on your area of expertise. Aim to publish on relevant, well-known sites.
Use your social media accounts. Showcase the qualities that make people want to do business with you.
Carefully vet influencers and partners. Be sure they are both legit and a good match for your brand.
Avoid political and religious hot buttons. Unless your business directly serves a political or religious function, beware of this type of content.
Keep your online presence professional. People want to do business with someone they can trust, so avoid drunk-at-a-party photos and other very personal posts on your public profiles.
Optimize your content for SEO — even your social profiles — so you'll come up in relevant searches.
As an entrepreneur growing a business, your personal brand is key to attracting notice and building a reputation of trust and expertise. Make sure every piece of content you create, every photo you post, and every social profile you maintain is a clear, current, awesome snapshot of you.
If you're 45 or younger, and a founder, co-founder, owner or co-owner of a business that generates a minimum of $1M in revenue or has a minimum of $1M in financing, you may be eligible to join Young Entrepreneur Council. Find out here.
---
Resources
Need to know more about personal branding? Check out these hand-picked resources:
Articles by successful entrepreneurs of YEC:
Books:
Reinventing You, With a New Preface: Define Your Brand, Imagine Your Future by Dorie Clark
Building a StoryBrand: Clarify Your Message So Customers Will Listen by Donald Miller
Promote Yourself by Dan Schawbel
Digital You: Real Personal Branding in the Virtual Age by William Arruda
Style & Substance: How to Create a Compelling Brand by Liz Dennery
Social Accounts: