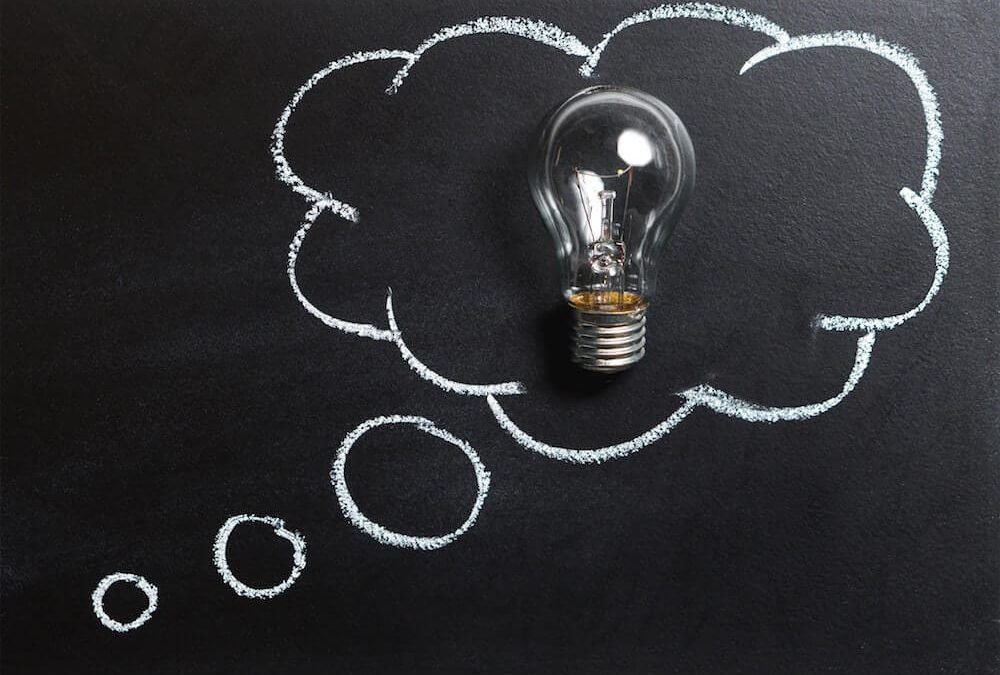 Build Your Brand by Publishing Expert Content
There are a lot of personal branding strategies out there. Some can even be used by teenagers who want to be the next pop star, or cat owners who believe no cat has ever destroyed a Christmas tree like their cat.
But if you're an entrepreneur with some success under your belt, a personal brand is a bigger deal, and you need a solid strategy. At YEC, we believe that publishing great content - also known as thought leadership - should be one of the bedrocks of your personal brand. Publishing allows you to share what you know in a professional format so that your potential customers and partners come to know and trust you.
But as everyone and their third cousin turns to the internet as the cornerstone of their brand strategy, flooding the web with posts, listicles, and videos, audiences are overwhelmed. It's easy to get lost in the avalanche of content.
How can you be sure your thought leadership content is of such high quality that your brand differentiates you from all those other folks?
We've got the inside info. We've helped hundreds of young successful entrepreneurs publish bylined articles with major media partners, and we're eager to share what we've learned with you.
Here are seven ways to make sure your content will stand out and be an asset to your brand.
1. Focus on Your Area of Expertise
"Write what you know," that oft-repeated advice from creative writing teachers, is important because it is effective. To make thought leadership work for you, stick to one area of expertise. What are you best at? What do you want to be known for?
"Stick to what you know and what you're good at," says YEC member Jared Atchison, co-founder of WPForms. "Focusing on a niche will help your company not only stay on track, but you'll create a brand for yourself that consumers will trust."
Sticking to a niche is also the best way to position your brand and create a unique brand identity for yourself. You don't want to be one of 10,000 people writing about marketing. You want to be the one person writing the best content about locally-owned B2C food companies marketing to new and existing customers.
2. Choose Topics Relevant to Your Target Audience
It's important to choose topics that are important to you. But they've also got to be relevant to your readers. What you talk about depends on the clients and customers you're trying to attract.
"At its core, a company's branding should tell consumers who the company is and what it values." says YEC member Adam Wright, president, CEO, and co-founder of Associated Graphics.
To figure out what's important, check your industry news feeds and forums, or do some research with an SEO tool. What are people talking about? Which issues can you speak to? Find discussions you're genuinely interested in and offer your take.
3. Connect With Your Audience
Show the world who you are and what your company stands for, and you'll build trust while differentiating yourself and your business.
Participating in discussions about your industry and topics of choice is a useful and valid way to start connecting to the audience that you want to reach. "If you want to establish yourself as an industry thought leader, jump into pertinent discussions and express your opinion publicly to create a name for yourself," says YEC member Adrian Fisher, CEO of PropertySimple.
Whether you've written a lot or are just starting out, you can get your name out there and boost brand awareness by being active on social media and interacting with other quality content. Added perk: you'll see what is top of mind for your audience.
4. Get Backup
Help your readers trust you by backing up your claims with facts. Start with examples and anecdotes from your own experience. Then gather data from other experts to back you up. Has a research firm published studies on your topic? Can you cite their study to show your point?
Just one or two outside references can make all the difference. They confirm that you're someone who does their research - someone who can be trusted.
Note: make sure you credit sources clearly; plagiarism won't do you or your brand any good!
5. Pull, Don't Push
Never use expert content, a.k.a. thought leadership, to push your product or service. Never, ever. Use thought leadership to pull.
Pull people in with your intelligent, useful content. They're looking for advice, tips, and anecdotes that only you can provide. What do you know that can help someone solve a problem? The more you help, the more trust you build.
As soon as you slide into "sales speak," your content is contaminated. A switch flips in your reader's brain, and they are gone, swiping back over to TikTok to watch someone's pet dance.
Need clarification? Here are four ways to write about your company without being promotional.
6. Be Clear and Concise
When writing about the topics you care about most, it's easy to slip into jargon or deep technical discussions. Remember, though, that you're working to build rapport and trust, not show off your vocabulary. Potential clients and customers may not be as well-versed as you are.
It's best to eliminate clutter in your writing and keep only what is essential for making your point. A useful, unique, and approachable article - jargon-free - is best in most situations.
7. Get Help
You're a great entrepreneur, because you invest time and effort and passion in your company. You may or may not be a great writer as well. If you are, you know how helpful it is to get a second set of eyes on your work. If you're not, don't worry - editors exist! And they are as invested in their work as you are in yours.
A professional editor can help make your writing pop. They will put their passion for outlining drafts, crafting intriguing introductions, and refining tone of voice to work for you. Thinking about writing a newsjacking piece or expanding an article into a series? Bonus: they know a lot about grammar and syntax, so they will also make sure your words are well-dressed.
An editor can apply everything they know about content strategy to your piece, your audience, and your goals, making sure the version you publish makes the best possible impression.
Start Publishing Now
With these seven tips, you're on your way to creating and publishing content that will boost your brand. Remember to:
Write about what you know
Make the content relevant to your audience
Connect with your audience authentically
Use research to back you up
Write to pull people in, not to push products out.
Be clear.
Get help when you need it from someone who makes writing their business.
Get started today. If you're 45 or younger, and a founder, co-founder, owner or co-owner of a business that generates a minimum of $1M in revenue or has a minimum of $1M in financing, you may be eligible to join Young Entrepreneur Council and make use of our fantastic editorial support team. Find out here.