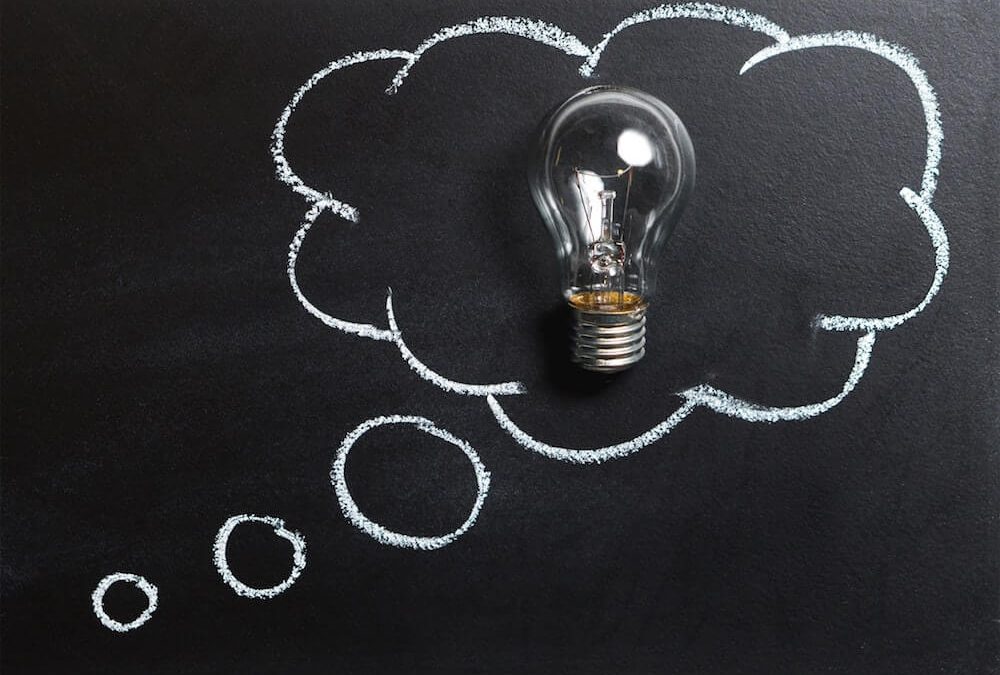 Build Your Brand by Publishing Expert Content
Today, "become a thought leader" is the hottest advice in professional circles, thrown out in conversation about as often as "be on Twitter" was 10 years ago. Want to start a business? Become a thought leader. Want to build your brand? Become a thought leader. Want to be rich and famous and adored by the masses?
You get the idea.
But what is thought leadership, and is it really useful in building and promoting your brand? As everyone and their third cousin sets out to become a thought leader, flooding the web with posts, articles, listicles, and how-tos, audiences are overwhelmed and less likely to read, listen, and engage.
So how do you ensure that you become the kind of thought leader that wins business for your company rather than being lost in the void? You've got to be sure your thought leadership content, like your brand, is of such high quality that it can't be ignored.
"Every aspect of your brand must scream quality," says Corey Michael Blake, CEO of Round Table Companies. "Set a standard of excellence from the start."
Here's what you need to know about quality thought leadership content.
Thought Leadership Content Positions You as an Expert
"Write what you know," that oft-repeated advice from creative writing teachers, is ubiquitous because it is effective. To make thought leadership content work for you and your business, you've got to limit yourself to a specific area of expertise. What are you best at? What do you want to be known for?
"You know the phrase, 'A jack of all trades is a master of none.' Stick to what you know and what you're good at," says Jared Atchison, co-founder of WPForms. "Focusing on a niche will help your company not only stay on track, but you'll create a brand for yourself that consumers will trust."
Thought Leadership Content Is Relevant to Your Audience
It's important that you share what you know, backed by your expertise, but make sure the content is useful to your audience. Choose topics that are important to your company and relevant to your clients, customers, and peers.
"At its core, a company's branding should tell consumers who the company is and what it values." says Adam Wright, president, CEO, and co-founder of Associated Graphics.
To figure out what's important, check your industry news feeds. You should "listen to the concerns of the community and talk about real issues that matter to them," says Hadari Oshri, CEO of Xehar Technologies. What are people talking about? Which issues can you speak to? Do you have relevant feedback, or legitimate evidence to support one side or another of an issue?
Thought Leadership Content Connects Your Audience to You
"Authenticity is a bankable currency," says Erica Nicole, founder and CEO of YFS Magazine. "It can define your business and set you apart from the clutter of a cookie-cutter marketplace." Show the world who you are and what your company stands for, and you'll differentiate yourself and your business.
It's easy to forget, too, that participating in the larger discussion about your industry and topics of choice can be a useful and valid way to start connecting to the audience that you want to reach. "If you want to establish yourself as an industry thought leader, jump into pertinent discussions and express your opinion publicly to create a name for yourself," says Adrian Fisher, CEO of PropertySimple.
Not everything has to be your own blog post, video, or whitepaper; you can start to get your name out there by interacting with other quality content. This approach has the added perk of helping you tune in to what is top of mind for your audience.
Thought Leadership Content is Not Sales Content
Never use thought leadership content to push your product. Never use thought leadership content to push your service. Never use thought leadership content to push — use it to pull.
Pull people in with intelligent, relevant, thoughtful content like advice, tips, anecdotes, and observations based on your experience. Find your place of expertise and make it relevant to your audience; help them solve problems.
As soon as you drift into sales speak, your content is contaminated. Like an infomercial, it becomes something to question, doubt, and potentially ignore.
Does Thought Leadership Really Work?
Ok, thought leadership requires expertise, relevance, and connection, but is it worth it? How can you be sure the time and effort you put into establishing yourself as a thought leader will be worth the trouble?
Yes — thought leadership can be effective in terms of generating requests for proposals, building credibility with prospects, closing deals, and generating revenue. In fact, 83 percent of buyers say quality thought leadership content builds their trust with a prospective partner. But beware: on the flip side, poor content can have the opposite effect; 35 percent of C-suite execs said poor thought leadership content had directly caused them not to award business to a company.
So you should definitely establish yourself as a thought leader — but do it well.
Get Out There and Lead
Now that you know how to make your thought leadership rise above masses of mundane content, you can use its power to help your brand thrive. Position yourself as an expert by creating content firmly rooted in what you know. Make sure the content is relevant to the audience you want to reach. And establish a connection with that audience by expressing yourself authentically and participating in the larger discussion.
---
This post is part of a series on how YEC members can best utilize their personal branding and publishing benefits. If you're not yet a member, see if you qualify.