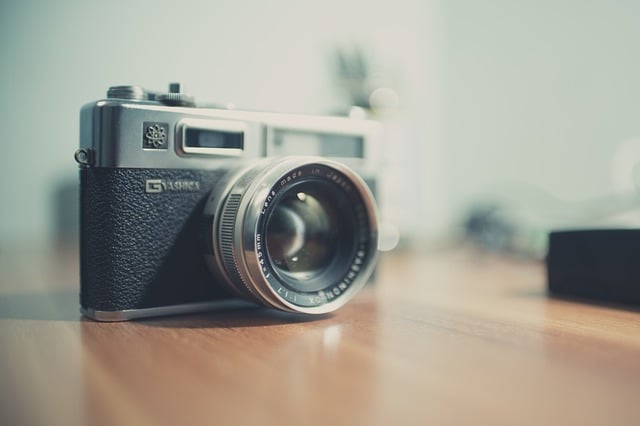 Best Practices for Taking a Great Professional Headshot
Your headshot is a central component of your personal brand. It's important to keep it updated on your personal and company website, LinkedIn profile, and member profiles for professional organizations.
But taking a quality, professional headshot isn't as straightforward as shooting and clicking. A lot of factors come together to make a good photo what it is, like backdrop and appropriate lighting.
Below are some basic tips to get you started.
Keep it simple. A professional headshot should communicate a clear message. Don't overcomplicate it by having props on your desk or standing in a crowded space. After all, your headshot should be about you. Wear solid colors that look polished and stand out from the background of the photo. This doesn't mean that you have to forgo your favorite quirky socks or put down your signature red lipstick. Simply stick to what you do best and make sure it translates well.
Pay attention to the light. Stand in a space with plenty of overhead light. Use natural light for a softer look. Make sure to adjust your camera settings based on location and how much light you have coming in. Avoid places with too many shadows or potentially distracting glares.
Don't stop shooting. As long as you have your favorite blazer on, you might as well take as many photos as possible. Get a few sitting and a few standing in the same spot. Take both vertical and horizontal images, so you can use them for specifically formatted sites or magazine/handbook layouts. You might want to have black and white images as well.
Use your best equipment. You can tell when a headshot was taken with a DSLR or a flip phone. If you have nice equipment or can access it, do so. Shoot in as high-resolution as possible and make sure your face is in complete focus. The photo shouldn't be blurry or crooked.
Want to get started but worried you don't have the time or resources? Photography company, Pretty Instant, run by YEC member Ben Maitland-Lewis, CEO, can bring qualified photographers straight to you, wherever you are.
"Pretty Instant did a fantastic job for the event we hosted with Mayor Walsh," says Hourly Nerd CEO and YEC member Rob Biederman of a recent event in Boston. "I was really impressed with the quality of their platform and how seamless an experience it was for us."