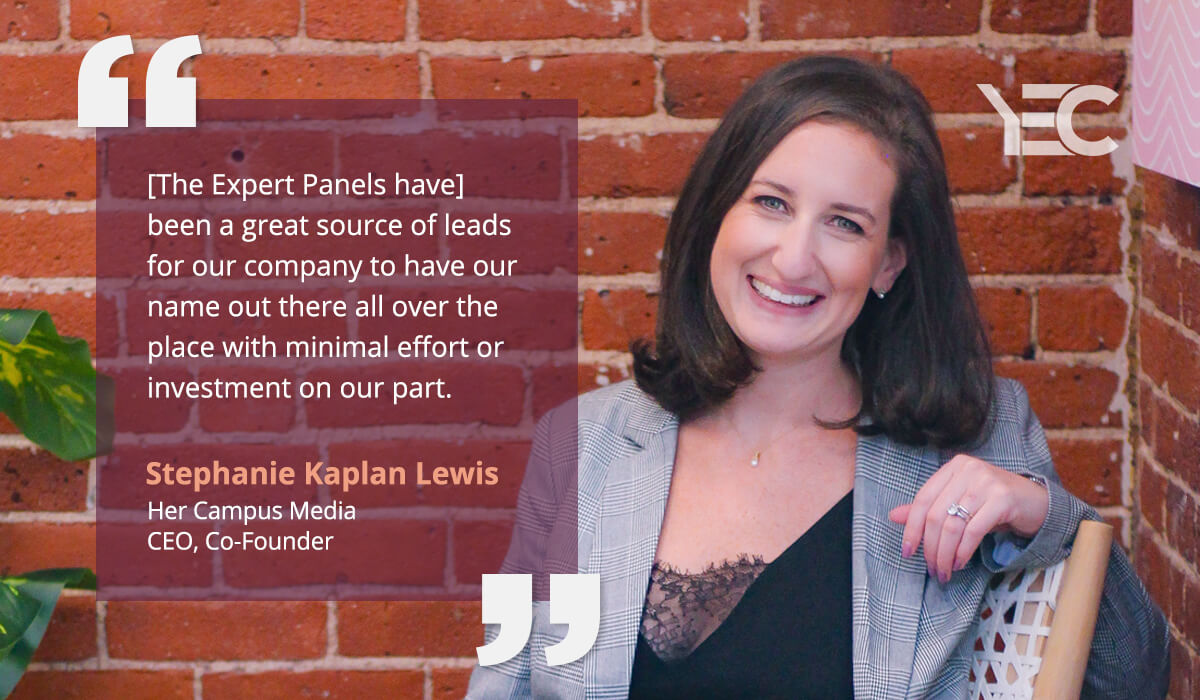 Stephanie Kaplan Lewis Values YEC Visibility Benefits for Growing Her Audience and Business
When YEC members Stephanie Kaplan Lewis, Annie Wang and Windsor Hanger Western co-founded Her Campus Media in 2009 as undergrads at Harvard, they wanted to help college women get more visibility and experience as journalists, marketers, and publicists. Today, Her Campus Media is the leading media brand for college women and an award-winning marketing firm.
Stephanie is CEO and Editor-in-Chief for the company which has become a career-launching platform for students aiming to land the nation's top media and marketing internships and jobs.
Stephanie values the YEC community of business leaders who help each other navigate growth and challenges. She uses YEC benefits to increase her visibility so she can lead and serve even more college women in media and marketing.
Stephanie, Annie, and Windsor met while running a printed on-campus lifestyle magazine. They transitioned it online and noticed that readership increased, not just among women at Harvard, but among women at schools across the country.
The feedback they received: women at other schools wanted the same opportunity to write for an online publication and establish themselves as campus journalists.
Stephanie realized that if they could replicate the model for the online magazine at Harvard at schools nationwide, they could create a way for more women to get the visibility, experience, and clips they needed to land industry jobs. After winning Harvard's Business Plan Competition in 2009, Her Campus Media was officially up and running.
Increasing visibility for women college journalists is a key component of Her Campus. Stephanie has experienced the power of visibility firsthand. Through YEC, she has been an active participant in Expert Panels, collections of short-form answers to a problem, which are published in major publications.
"One thing that YEC does that is really neat is tee up these media and PR opportunities for you that you wouldn't have access to, or otherwise have the time to set up, yourself. It's been a great source of leads for our company to have our name all over the place with minimal effort or investment on our part."
Creating content can be a time-consuming task, but through YEC, Stephanie has been able to publish thought leadership quickly and with ease. Which is good, because she also has to focus on sourcing content for the Her Campus Media blog.
Stephanie and her co-founders noticed a lack of content that appealed to college women and made it their goal to close this gap by sourcing fresh, relevant content from college journalists.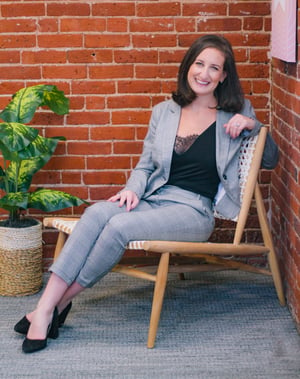 What excites Stephanie the most, however, is the way Her Campus provides career opportunities for college women through increased visibility. Her Campus alumni have landed jobs at The New York Times, MTV, Glamour, Buzzfeed, Vogue, and more.
"Her Campus has become this real stamp of approval to have on your resume and signals to employees that you've been vetted," Stephanie explains. "You're one of the top journalists or marketers in the country among college women."
Watch more of Stephanie's story on the YEC YouTube Channel.