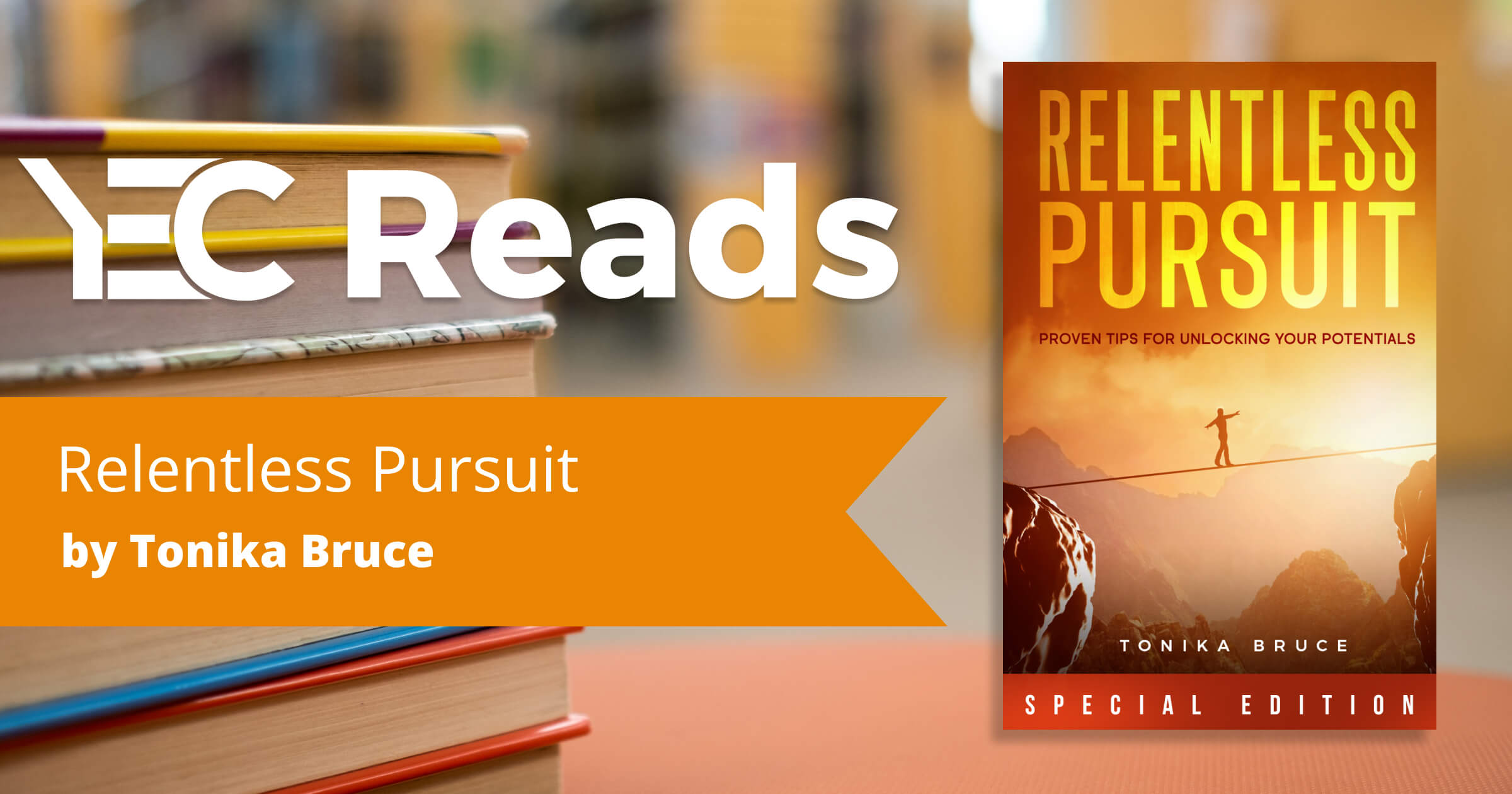 YEC Reads: Relentless Pursuit by Tonika Bruce
Welcome to "YEC Reads," a series presenting business books for entrepreneurs authored by members of YEC. Today's pick:
---
Relentless Pursuit: Proven Tips for Unlocking your Potentials (Special Edition)
Kindle Direct Publishing
July 25, 2021
Our Take:
In Relentless Pursuit, YEC member Tonika Bruce offers her insights into professional and business success, based on her journey starting from scratch in a new profession and building a profitable business after losing everything.
About This Book:
Relentless Pursuit begs to answer the three questions that plague the human mind. People from all walks of life across history, whether little-known or iconic, all go through life with the sole aim of finding answers to these questions. What is success? Does it matter? How can I achieve it?
Professionals, entrepreneurs, and freelancers all walk their paths through life to answer these questions. Relentless Pursuit is a guide on the journey to uncover what these questions mean to them individually and not as blanket concepts.
Similarly structured to cover these themes, the book first provides an interesting take on the definition of success as we know it. Then follows to show why success matters beyond fame;it is a human need, and lastly, it distills down the core components of building a life of success no matter your trade or industry.
About the Author:
YEC member Tonika Bruce, CEO of Lead Nicely, Inc. has over 20 years executive leadership experience in strategic management, recruitment, team building, administration, training, vision, and performance management.
---
If you are a Young Entrepreneur Council member who has published a business book, contact the YEC concierge to learn how to get it featured in this column.