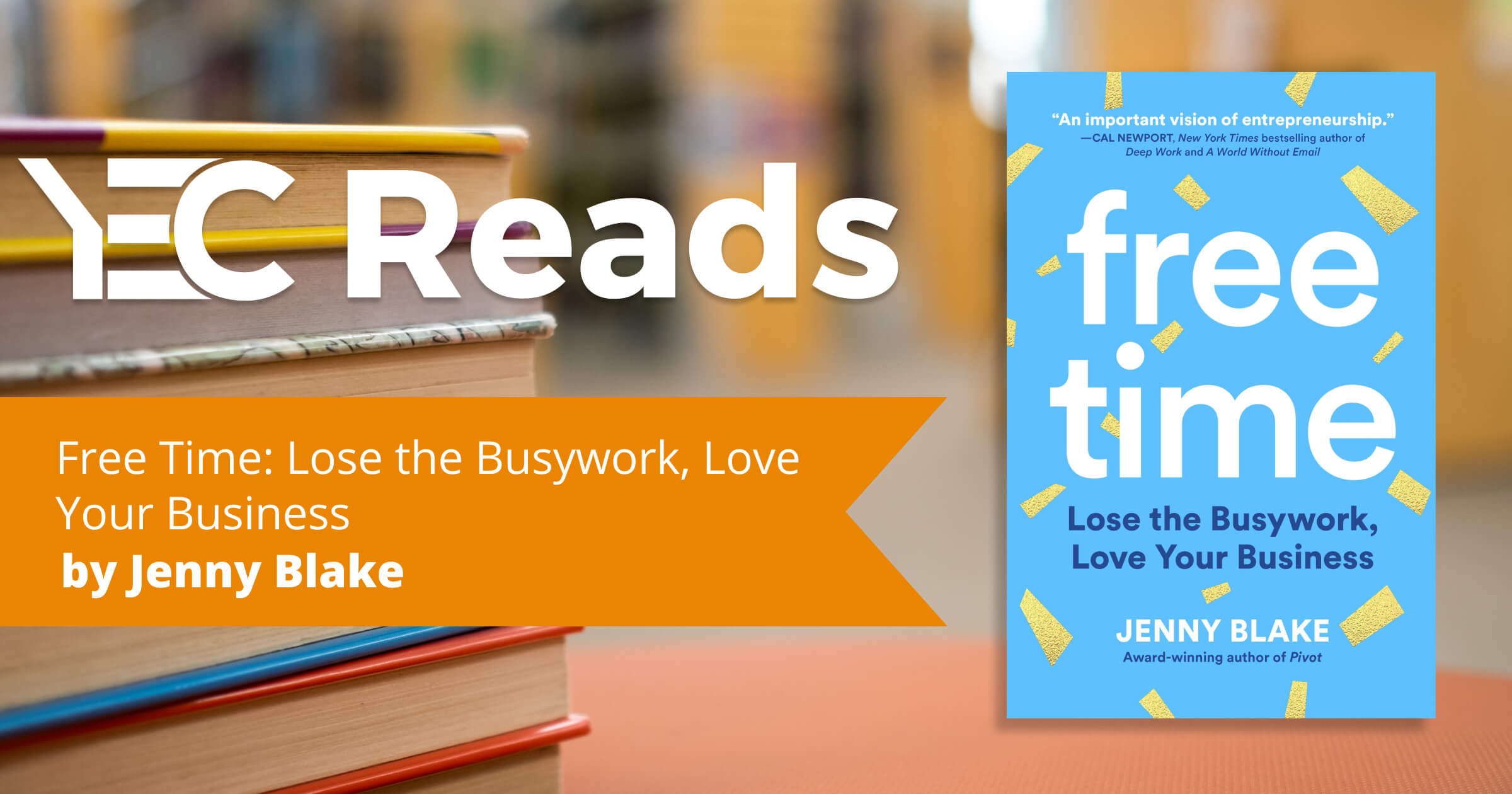 YEC Reads: Free Time by Jenny Blake
Welcome to "YEC Reads," a series presenting business books for entrepreneurs authored by members of YEC. Today's pick:
---
Free Time: Lose the Busywork, Love Your Business
Ideapress Publishing
March 22, 2022
Our Take:
In Free Time, YEC member Jenny Blake shares ways for young entrepreneurs to create a more joyful business and life by harnessing creative energy for the strategic projects that excite them most and delegating the rest.
About This Book:
Are you consistently doing the work that you and only you can do? Or are you burdened by busywork, the bottleneck blocking your company's profit and potential? Time is not money. Time is life force. Your time is far more precious than money. It is your presence, your memories, your quality of life. As a business owner, you are already paying a risk and pressure tax. For many, growth fueled by added stress is not worth the trade-off. You have an urge to simplify and streamline.
Free Time is not about working as little as possible. Nor is it about creating a lifestyle business purely for one's own gain. It is about creating a life-giving business energizing every single person who is a part of it, from the owner to team members, to clients and community. Free Time is about making small investments now to create greater optionality in the future.
Texty text
About the Author:
YEC member Jenny Blake is an author, podcaster, and keynote speaker who loves helping people move from friction to flow through smarter systems, powered by Delightfully Tiny Teams. Her third book, Free Time: Lose The Busywork, Love Your Business will help free your mind, time, and team for more of your best work.
Reviews:
"This book is a revelation—a detailed road map for building a business that fulfills you and serves the world, leaving anxiety and burnout behind. Jenny Blake's advice is both grounded and inspiring, and always connected to life as it is actually lived, at the human scale."
— Oliver Burkeman, author of The Antidote and Four Thousand Weeks
"Wildly, wildly helpful. Free Time is a masterful blend of tools, tips, and frameworks to free your mind, time, and team—against a backdrop of pure delight. Imagine the most helpful entrepreneurial workshop you've ever attended, but held in an ice cream store with an infinite array of flavors. Grab a copy for yourself and your business-owning best friends."
— Sarah Young, founder of Zing Collaborative and author of Expansive Impact
"It is not about working harder, it is about working "right-er." Bigger results, better flow, less effort; welcome to Free Time."
— Mike Michalowicz, author of Clockwork, Fix This Next and Get Different