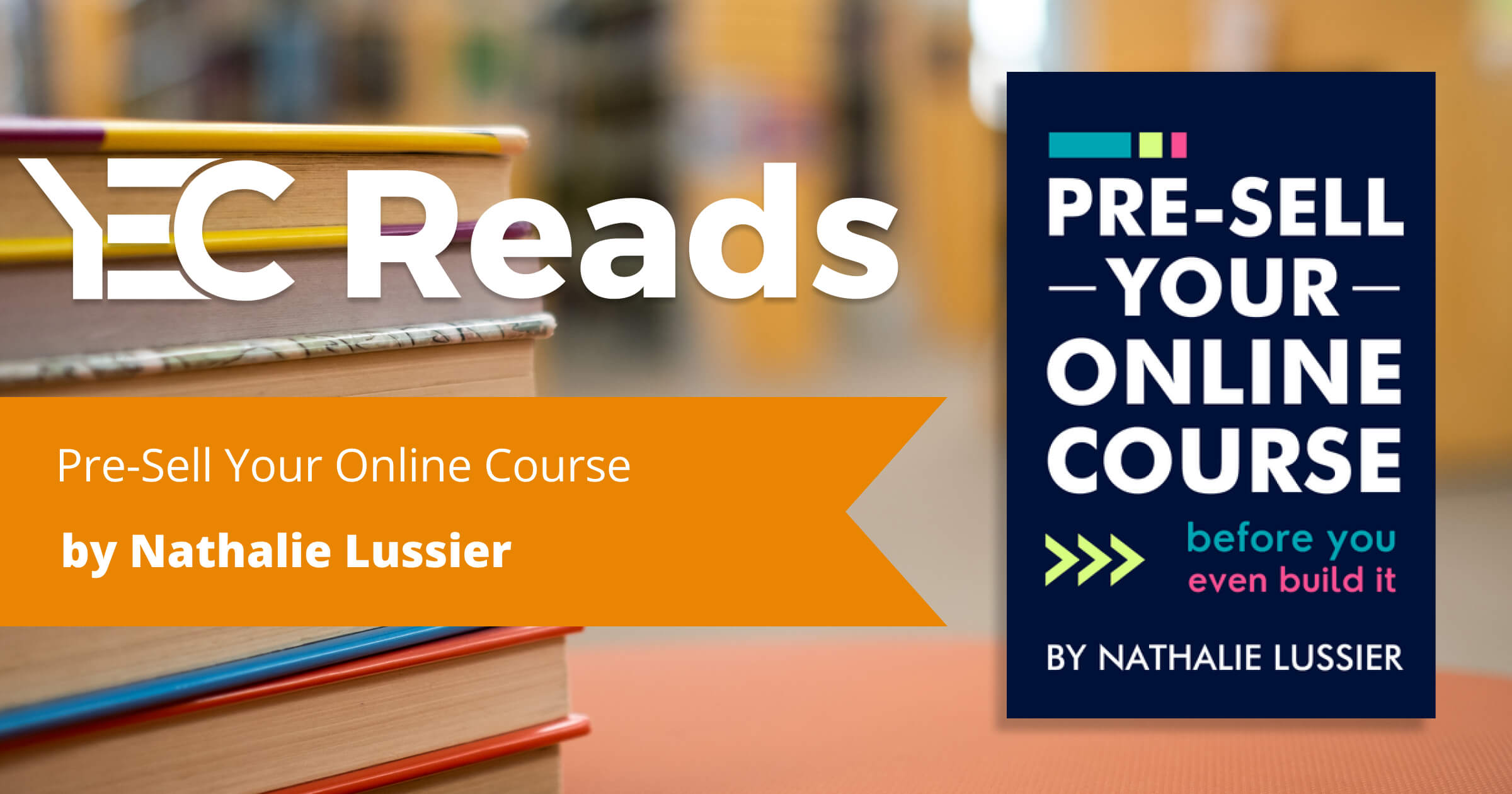 YEC Reads: Pre-Sell Your Online Course by Nathalie Lussier
Welcome to "YEC Reads," a series presenting business books for entrepreneurs authored by members of YEC. Today's pick:
---
Pre-Sell Your Online Course (Before You Even Create It)
AccessAlly
September 12, 2022
Our Take:
In How to Pre-Sell Your Online Course, YEC member Nathalie Lussier offers tips for creating and pre-selling an online educational asset.
About This Book:
In How to Pre-Sell Your Online Course, author and entrepreneur Nathalie Lussier teaches readers how to validate their course idea through customer research, write compelling course sales copy, and launch a promotional campaign in order to make sales before creating the course material.
By following Lussier's advice, entrepreneurs can create an educational asset that brings in revenue and creates raving fans.
About the Author:
YEC member Nathalie Lussier, CEO, AccessAlly, graduated with a degree in software engineering and a job offer from Wall Street, but she turned down this job to start her own business right out of college. Her bootstrapped startup AccessAlly, has been featured in Entrepreneur and is inspiring a culture of intuitive small business marketing software across the globe.
---
If you are a Young Entrepreneur Council member who has published a business book, contact the YEC concierge to learn how to get it featured in this column.