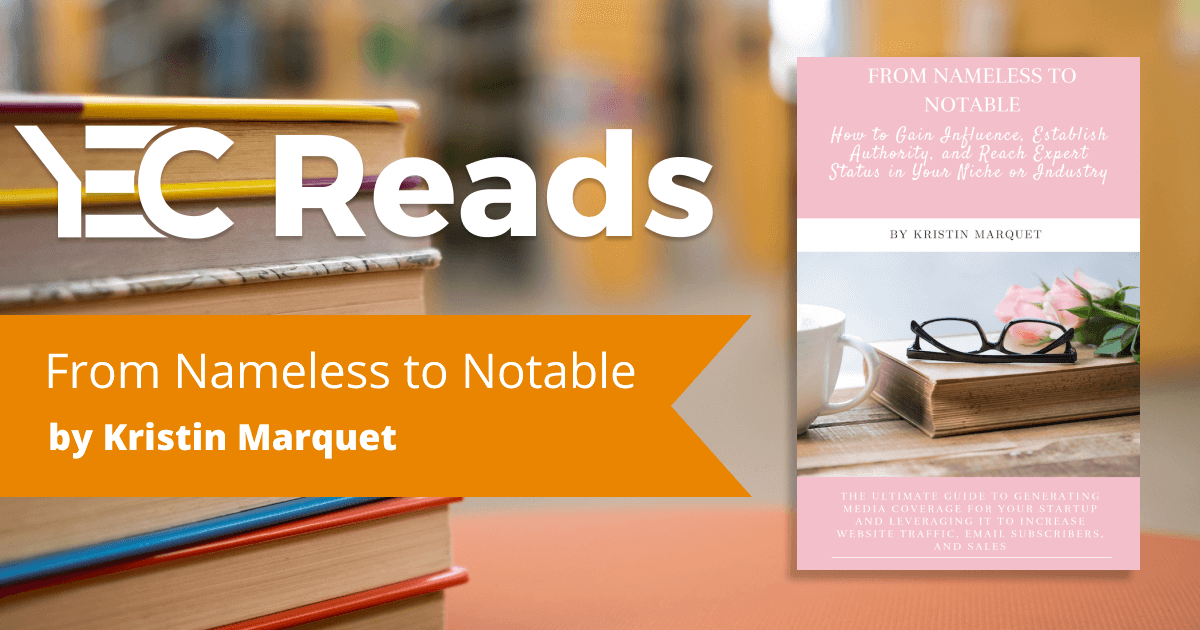 YEC Reads: From Nameless to Notable by Kristin Marquet
Welcome to "YEC Reads," a series presenting business books for entrepreneurs authored by members of YEC. Today's pick:
From Nameless to Notable: How to Gain Influence, Establish Authority, and Reach Expert Status in Your Niche or Industry
Marquet Publishing
August 17, 2020
Our Take:
In From Nameless to Notable, Kristin Marquet offers entrepreneurs a go-to resource for publicity, covering how to get top-tier media coverage for their businesses.
About This Book:
The Ultimate Guide to Generating Media Coverage for Your Startup and Leveraging It to Increase Website Traffic, Email Subscribers, and Sales
While marketing, publicity, and social media technology can change in an instant, all successful entrepreneurs know that it takes an integrated strategy coupled with perseverance to "make it" in today's overly saturated market.
In this new guide, you'll receive a step-by-step plan on how to harness the power of publicity, social media marketing, and branding in today's overcrowded marketplace. You'll learn how to reach the right people with the right message at the right time without spending a lot of money. This book is the perfect guide for speakers, authors, designers, coaches, solo-practitioners, and entrepreneurs in general.
About the Author:
YEC member Kristin Marquet is an entrepreneur with more than 15 years of startup experience. She currently serves as the creative director of media company, FemFounder.co, and boutique branding and PR studio, Marquet-Media.com, as well as the publisher of the luxury fashion magazine, E-Nixi.com. From Nameless to Notable is her third book.
---
If you are a Young Entrepreneur Council member who has published a business book, contact the YEC concierge to learn how to get it featured in this column.