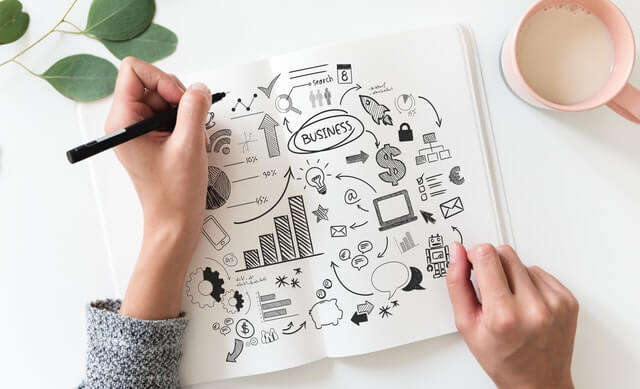 How to Monetize Your Content
John Rampton is an entrepreneur, investor, and startup enthusiast. He is founder of the calendar productivity tool Calendar.
From the very first blog post I wrote when I started as an Internet marketer to my current work as a serial entrepreneur, I've always focused on monetizing the content I've published. While monetizing content is more common now, just a few years ago companies were paying hundreds of dollars to send out press releases, hoping for some coverage.
As I've created content and learned how various channels work, I've added passive streams of income that have helped fuel the growth of my startups while also providing relevant and valued content for the audience of those companies. Here are some of the strategies for monetizing content that can help you do the same.
Sell Your Content to Publishers and Social Media Sites
It may require an investment of time and money, but there is a significant opportunity to hit a new level of content monetization by selling content. Facebook is not the only platform willing to buy content, especially video and visual content (which gets the most attention from their users). Other sites like Vimeo, Amazon, iTunes, and, of course, YouTube are also desperate for video content.
Create Online Courses and Subscription Sites From Your Content
Online course companies are willing to pay for your relevant, thought-driven content. Think about how you might repackage guides and other material you may have available that can become beneficial courses for other entrepreneurs who want to expand their skill sets. Additionally, you can create a subscription website with your content to offer a similar level of online knowledge access that a course site offers.
In either case, there are tools available to facilitate the process. For example, I've used Thinkific to build out aspects of the course and subscription content I want to create. These can include items that make learning more interesting, such as video, slides, and quizzes. Thinkific can also help you with voiceover talent.
Invest in a Media Platform
It is possible to partner with an existing online media platform that generates content. When you consider investing in a media platform, look for one that offers content related to your expertise so you can add your thought leadership to the content submitted.
I developed a strategic partnership by networking at conferences where I and the CEO of the media platform were able to exchange ideas, build a trusting relationship, and share our vision for the platform. I used my involvement and connection with other business partners to build this relationship, handle conflict, and find common ground.
Create a Digital Agency
After seeing the following and demand for the content I published, more companies approached me wanting to know my secret. This demand, in combination with my investment in a media platform, led me to create a digital agency. Through it, I helped other companies develop their own following and produce content that garnered a similar readership.
While I wasn't directly monetizing my own content, I was helping others to build their brand presence and thought leadership with the help of a team of talented writers I had developed over the years. Those that asked for my help became clients of this digital agency and recommended me to others, helping me take a new pathway to content monetization.
Through this agency model, I have been able to monetize my expertise in the type of topics and content that gain viral status and create a higher standard of content for audiences. The digital agency business model came together using the format and processes I already had in place for my own content production, including how to develop and assign content, create and manage a content calendar for each client, price the content, and track content ROI.
Diversify
As with all ways to make money, the best approach is to try more than one content monetization idea. It will take time to start building income — and each approach will have a different timeline for producing revenue — so you can capitalize on one stream to invest in others.