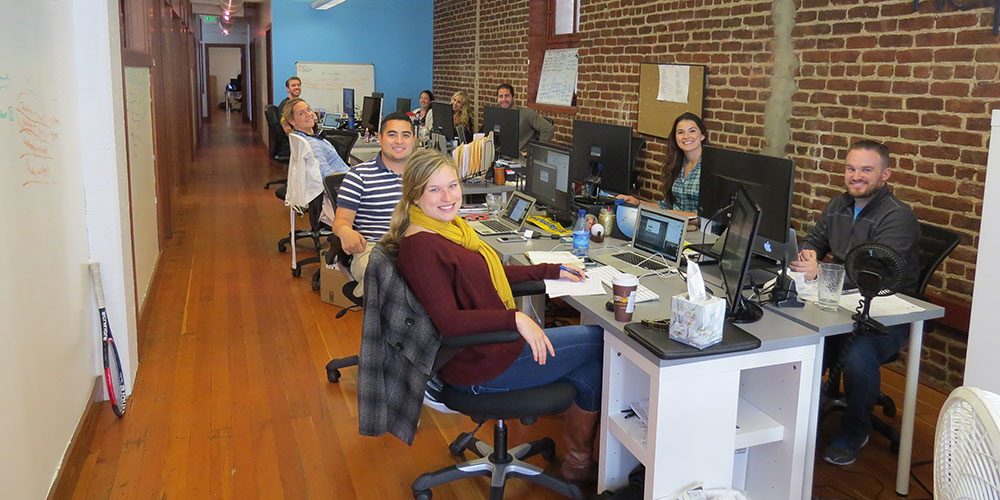 YEC Members on Unlocking Customer Happiness at Scale
You can't know for certain what your customers will want in the future, but you can anticipate it using what you know about your product and your target audience — if you have the right software and systems in place. To learn how, we talked to five YEC members to understand what strategies work best for acquiring and retaining customers. While they each work in different industries, they all use what they already know about their customers and their particular offering to keep the happiest customers coming back (and referring others, too).
Invert the Customer Support Funnel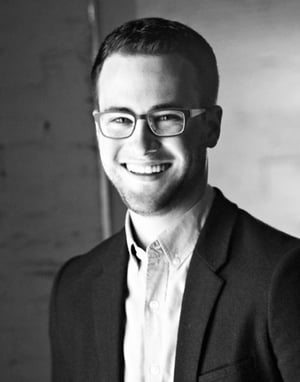 YEC member Eli Rubel, current vice president of marketing at Helpshift and former CEO of Glider, looks at customer happiness from the bottom up. Traditionally, business leaders think of support the same way they think about sales: in terms of a funnel. At the very top of the funnel, they place a few FAQs, just in case customers decide to look for the solutions to their own problems. If that doesn't work, real humans, either on a telephone line or the other end of a screen, can address any possible issues. Often, the bottom of the funnel includes ticketing platforms, where users can submit bugs so someone on the support team can look into the problem. Rubel is turning that pyramid on its head, At Helpshift, Rubel and his team provide support before customers realize they have a problem. Then, they help customers help themselves.
"We don't like submitting this support ticket out into this black box and hoping that someone responds to us in a timely manner," says Rubel.
What's more, we often trust ourselves more than we trust others with our service needs anyway. Rubel provides the example of airport travel: "There will be customer support agents standing at the airport desks, and all the people are funneling toward the self-service kiosks."
What's even better than customers helping themselves? Customers being helped before they are aware of their problem — which is made possible by triggering automatic campaigns. "Let's take a game like Clash of Clans, where you have a lot of highly engaged users who are really excited to play," explains Rubel of stage one in his inverted pyramid. "Maybe they play it every morning on their Muni ride or bus ride to work. Let's say that you notice that there's a certain bug that started cropping up when a user's battery life gets down to 10 percent — or something with performance messes up and the app crashes. Instead of waiting for a user to get down to 9 percent, with campaigns, you can actively set up a trigger that says, 'If a user's phone gets down to 20 percent, send them a notification that says: We have a known bug that when a user's phone gets down to 10 percent, the app can crash. We suggest updating your app to the latest version where we've fixed this problem.'"
Personalize to Encourage Commitment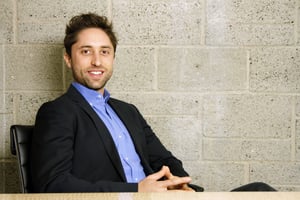 For Jaspar Weir, president at TaskUs, the key to delivering great customer service is to make every interaction feel as personable as possible — and it all starts with training. TaskUs provides outsourced customer care and back-office support for companies like Groupon, Hotel Tonight and Expensify.
"We try to replicate the environment and the culture of our clients, because every one of our clients is different," says Weir of the company's customer service strategy. "We spend a lot of time training our staff to make sure that we get things like the voice of the brand right and communicate in a way that is right for the brand. And not all TaskUs clients communicate the same way."
TaskUs uses 100 percent cloud-based technology and industry leading telephony systems. Depending on the company their employees are working for, they rely on Desk, HelpShift, ZenDesk and chat systems like Zopim (owned by ZenDesk) or LivePerson. If clients already have their own customer service tools, TaskUs employees readily adapt.
Weir is headed to the Philippines — where TaskUs's main international office is located — just a few days after our interview and is bringing two potential clients with him. In many cases, they don't just suggest their clients join them in the Philippines for training — they require it. When clients bring TaskUs employees out of the training-room setting, it helps create a trusting relationship that bridges cultural divides.
But Weir doesn't rely solely on the competence of his own team. In order for an outsourcing relationship to truly be successful, a full-time employee from the client's company needs to work with their team to set expectations and clearly communicate instructions. "Anybody that treats it like a vendor relationship [rather than a partnership]," says Weir, "is not a client we want to take on."
FOCUS ON DATA-DRIVEN REFERRALS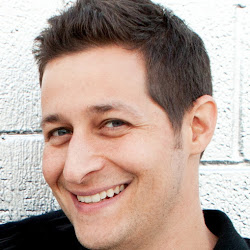 "Where we see the biggest opportunity going forward is what we call internally the post-conversion funnel," says Jeff Epstein, founder of Ambassador. Ambassador is a referral software program that automates the process of enrolling, tracking, rewarding and managing customers, affiliates, partners and fans. Their open API integrates with existing technologies.
After a customer first pays a business, they often just exist in the funnel, explains Epstein. That's where Ambassador's referral program comes into play. "What we're doing today is getting those customers and those fans and those advocates to refer their friends."
But simply promising to share is not enough. Says Epstein, "Are they in fact sharing, even though they say they will? Only 85 percent of the people are willing to share, but only 29 percent do." Ambassador's clients can look at their population of referred customers and they can measure, for example, whether that customer will do business with them again. According to Epstein, people who are referred in B2C businesses typically spend more or will repeat their purchases. In B2B businesses, referrals typically make the sales cycle shorter.
Epstein believes in telling customers what they want, even if it's not what they think is best. "You think people should tell us how they want things to happen, but we realize that sometimes you can be your own worst enemy." Ambassador sticks to a strict client onboarding process that includes a certain number of calls and a certain number of tasks. Using data, they've gotten customer referrals down to a science.
Surprise and Delight Whenever Possible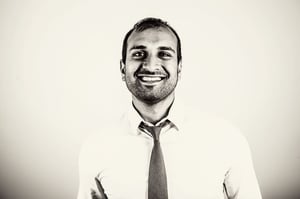 Sujan Patel, co-founder of Content Marketer and Narrow.io, instituted an increase in referrals at his former company, When I Work, not by incentivizing customers or giving them money but by paying it forward. When I Work, an online employee scheduling software, started out sending customers thank-you cards and soon added T-shirts. Today, customers receive large welcome packages.
"It has nothing to do with our product or service offering," says Patel. "It's just to make our customers successful." Their word-of-mouth referral rate increased as customers shared photos of the packages on social media — which he then used as testimonials and marketing collateral. Patel likes to engage with his customers on a 90-day basis using the Content Marketer and Narrow.io's Net Promoter Scores. "I like the NPS scoring system using Wootric or Promotor.io. You can't really interpret the data the wrong way." Patel tracks NPS through email and forms on his website. While he gets more responses through his website, they tend to be specific cases rather than a testament to the customer's overall experience, unlike emailed feedback.
"We still are kids inside," says John Ruhlin, founder of The Ruhlin Group, a company that specializes in helping companies develop and execute year-round strategic gifting and appreciation programs.
"The worst time you can send a gift is when it's expected, and that's when everyone does it." For this reason, Ruhlin stays away from sending food during the holidays, or gifts like cheaply branded pens and coffee mugs. He goes for unique experiences instead. Every time he onboards an employee, The Ruhlin Group sends a gift to that person's spouse. "It makes the client or executive look like the hero. There's a halo effect."
Whether it be by sending an unexpected message about a bug your customer might not be aware of or doing something ordinary at an unusual time, staying one step ahead of your customer always works. "The longer someone's been in the workforce and the more money they're making, the less they care about rewards and the more they want to be inspired to act," says Ruhlin. "We like to be surprised and delighted."
---
This feature originally appeared in YEC Quarterly, a print magazine for YEC members. YEC Quarterly is no longer producing new issues.