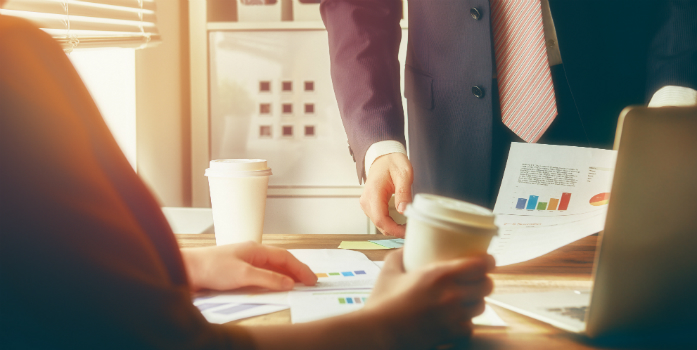 YEC Members Offer Tips on Sales and Marketing
YEC members are experts in many fields. From technology to food innovation, they've started successful and forward-thinking companies across a variety of industries and gained first-hand knowledge of the challenges of starting and sustaining a business. This week, our members offer insight on sales and successful marketing.
10 Things Every Founder Should Know Before Building Out a Sales Team
If your goal is to make money, one of the first things every growing business should have is a killer sales department. That's why we asked our members to share the important things one must do before building out a sales team. Read their answers in the latest SmallBizTrends article.
YEC contributors: Aaron Schwartz, ModifyWatches; John Rood, Next Step Test Preparation; Micah Johnson, GoFanbase, Inc; Zach Binder, Ranklab; David Ciccarelli, Voices; Nick Eubanks, I'm From The Future; Kevin Conner, WireSeek; Ismael Wrixen, FE International; Andre Chandra, I Print N Mail; Blair Thomas, First American Merchant.
5 Ways to Win at Sales Even in The Worst Conditions
In his latest Forbes article, Skaled CEO and Founder Jake Dunlap shares how by focusing on hard-to-fill and executive openings, his company was able to found customers willing to spend big budgets to solve key needs in their business. He writes, "Remaining honest yet confident under tough circumstances is key to continued sales wins. Attitudes, both good and bad, rub off on the people you're speaking with, so always make sure you remain positive."
10 Google Analytics Hacks to Better Understand Your Audience
Google Analytics is a powerful tool for better understanding your site's traffic, but did you know there are key ways you could use that data to increase your ROI? Read the latest tips in this Huffington Post article.
YEC contributors: Anshey Bhatia, Verbal+Visual; Syed Balkhi, OptinMonster; Matt Wilson, Under30Experiences; Brett Farmiloe, Markitors; Dan Golden, Be Found Online; Marcela De Vivo, Brilliance; Kristopher Jones, LSEO; Wesley Mathews, High Level Marketing; Kevin Conner, WireSeek; Obinna Ekezie, Wakanow.
10 Ways Business Owners Can Make the Most of Seasonal Marketing
Your company doesn't have to specialize in a seasonal product or service for you to take advantage of holiday promotions, or certain trends that only come around once a year. Our members share their best marketing strategies.
YEC contributors: Andrew Thomas, SkyBell Video Doorbell; Zac Johnson, How to Start a Blog; Nicole Munoz, Start Ranking Now; Kristopher Jones, LSEO; Matt Doyle, Excel Builders; Drew Hendricks, Buttercup; Nick Eubanks, I'm From The Future; Marcela De Vivo, Brilliance; Josh York, GYMGUYZ; James McDonough, SEE Forge creators of FAT FINGER.