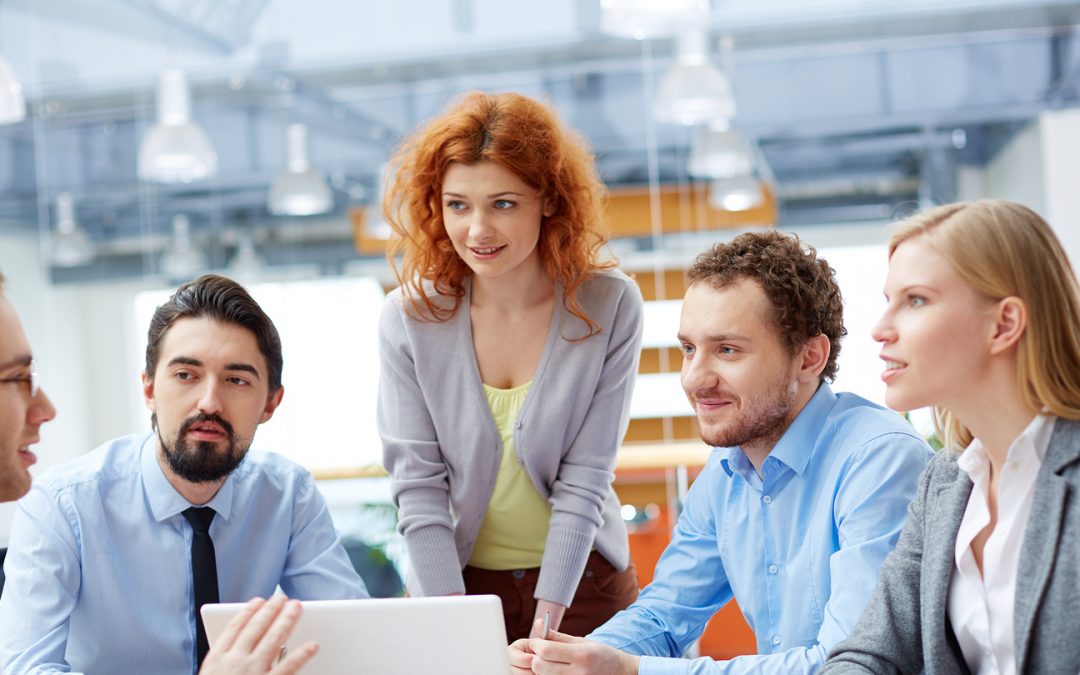 YEC Members Offer Tips on How to Train Good Managers
YEC members are experts in many fields. From technology to food innovation, they've started successful and forward-thinking companies across a variety of industries. Through this experience, they've gained first-hand knowledge of the challenges of starting and sustaining a business. This week, our members offer insight on training good managers.
What Every First-Time Manager Wishes You Would Tell Them
In his latest Inc article, YEC member David Henzel opens up about what he's learned while training his employees on how to be good leaders once they're promoted to a higher role. He writes, "It's easy to forget that by promoting a new manager, you're asking someone to fill a role they may have no previous experience with. It's a lot of responsibility, but by talking to them about the role in detail, you can help them understand what it takes to be a capable and effective leader much quicker."
6 Tips for Giving Constructive Criticism
Hate delivering critical feedback? We know. But for any entrepreneur, it's essential to solve a problem with honesty and courage. In this Success article, we asked our members to provide feedback on how to provide constructive criticism that improves productivity, management and communication.
YEC contributors: Faraz Khan, Go Direct Lead Generation; Kim Kaupe, ZinePak; Jason La, Merchant Service Group, LLC; Diana Goodwin, AquaMobile Swim School; Cody McLain, SupportNinja; Vik Patel, Future Hosting.
10 Questions to Help Your Team Form Better Solutions
When faced with a major business challenge, it's important for you as a leader to strategize how to encourage your team to generate better ideas and unique perspectives on the task at hand. One member writes, "We often come up with complex solutions to simple problems, and might not even realize it. Try to find the quickest route from point A to point B." In this Inc article, our members offer their best tried-and-true experiences with problem-solving.
YEC contributors: Charlie Graham, Shop It To Me, Inc.; David Ciccarelli, Voices.com; Sean Ogle, Location 180, LLC; Andy Karuza, brandbuddee; Derek Hunter, William Roam; Matt Doyle, Excel Builders; Elle Kaplan, LexION Capital; Jayna Cooke, EVENTup; Dave Nevogt, Hubstaff.com; Miles Jennings, Recruiter.com.
We've all heard the old saying: Leaders aren't born, they're made. Leaders are actively trying to overcome bad habits that inhibit their ability to inspire and motivate. Being a strong leader can mean overcoming years of self-effacing habits, which is why we asked YEC members their tips for creating success in this Women2.0 article.
YEC contributors: Elizabeth Saunders, Real Life E®; Tamara Nall, The Leading Niche; Maren Hogan, Red Branch Media; Souny West, CHiC Capital; Jennifer Blumin, Skylight; Brittany Hodak, ZinePak; Nicole Munoz, Start Ranking Now; Angela Harless, AcrobatAnt; Cooper Harris, Klickly.
11 Mistakes to Avoid as a New Boss
Being a first-time manager is no easy feat: You're expected to know how to delegate tasks, encourage your new team, overcome many pitfalls and make tough decisions. In this Inc article, we asked our members to share what they've learned from mistakes to become a better and more confident manager.
YEC contributors: Cassie Petrey, Crowd Surf; Kelsey Meyer, Influence & Co.; Andrew Thomas, SkyBell Video Doorbell; Drew Gurley, Redbird Advisors; Josh York, Gymguyz; Vladimir Gendelman, Company Folders; Chris Goward, WiderFunnel; Ross Resnick, Roaming Hunger; Mattan Griffel, One Month; Matt Telmanik, CCS Construction Staffing; Fan Bi, Blank Label.
Maybe: Job Application Add-ons That Get the Attention of Hiring Managers
Let's face it: Finding a job in today's market is much harder than it used to be. So what makes you stand out among tons of other qualified candidates? Your resume and cover letter. In this article, published by The Muse, 11 YEC founders share the top things they like to see on resumes and cover letters - things that go well beyond a laundry list of job titles and degrees.
YEC contributors: Faraz Khan, Go Direct Lead Generation; David Henzel, MaxCDN; Patrick Linton, Bolton Remote; Erica Easley, Gumball Poodle; Brooke Bergman, Allied Business Network Inc.; Justin Graves, Infegy, Inc.; Jared Fuller, PandaDoc; Jesse Lear, V.I.P. Waste Services, LLC; Josh Arbit, FreshPrints; Matt Doyle, Excel Builders; Natalie MacNeil, She Takes on the World.