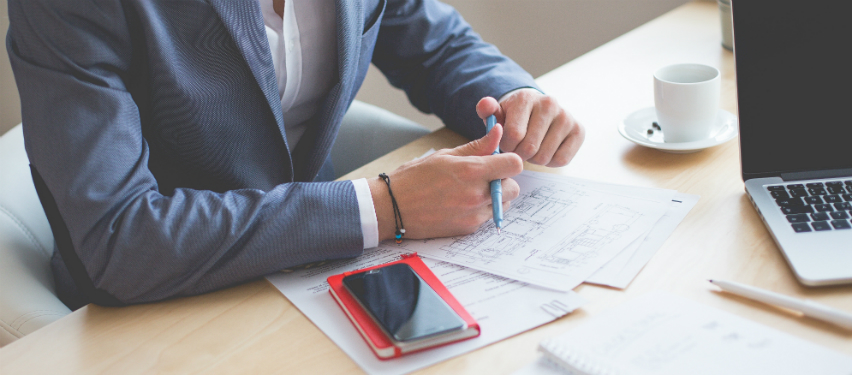 YEC Members Offer Tips on People Management & Growth
YEC members are experts in many fields. From technology to food innovation, they've started successful and forward-thinking companies across a variety of industries and gained first-hand knowledge of the challenges of starting and sustaining a business. This week, our members offer insight on managing people growth.
The Top 9 Reasons Why Your Best Employees Quit and How to Stop Them
No matter what industry you're in, no business owner is safe from experiencing their fair share of employee turnover. In this latest Inc article, we asked our members to share the top reasons employees quit their jobs, and how you as a leader can intervene and fix the issue before any two weeks' notice conversations come into play.
YEC contributors: Anthony Pezzotti, Knowzo.com; Charlie Graham, Shop It To Me, Inc; Elle Kaplan, LexION Capital; Andrew Thomas, SkyBell Video Doorbell; Brian David Crane, Caller Smart Inc; Matthew Weinberg, Vector Media Group; Brittany Hodak, ZinePak; Corey Blake, Round Table Companies; Peggy Shell, Creative Alignments.
How To Replace Your Aging Performance Review System
In her latest Forbes article, YEC member Elle Kaplan shares the best way to eliminate the aging performance review system at your company. After all, "By the time you get around to a review, it's too late to stop a major problem, or at best it's already happened for months on end. Your whole team will appreciate that you saved "real" communication for when it counts."
How to Tell If a Team Member Is Ready for a Management Position
There are a few, telltale signs that an employee might be ready for a management position within your company and ready to take on a small team of their own. Recently, our members shared the telltale qualities of someone who is ready to take on a C-suite role within your team in this SmallBizTrends article.
YEC contributors: Peter Daisyme, Invoicing; Joshua Lee, StandOut Authority; Luigi Wewege, Vivier Group; Alisha Navarro, 2 Hounds Design; Douglas Baldasare, ChargeItSpot; Andy Leff, Electricity Labs/Warp Speed Labs; Matthew Weinberg, Vector Media Group; Kevin Conner, WireSeek; Aviva Leebow Wolmer, Pacesetter; Dustin Cavanaugh, RenewAge; Murray Newlands, Due.com.
Attention, Class of 2016: 8 Real-World Tips for Navigating Today's Workforce
As an entrepreneur himself, here are some tips from Eric Samson, founder of Group8A, for recent or soon-to-be graduates to get ahead in your career while staying sane and avoiding burnout. One tip? "Once you've got the job, leave your perfectionistic attitude at the door. If you see every mistake as a personal failure, your self-esteem and eventually your motivation will suffer - but failure is actually an opportunity for growth."
13 Ways You Can Make Meetings More Effective
Developing a framework to make meetings more effective is always top-of-mind for entrepreneurs. That's why we asked successful leaders to share their best tips. One member writes, "Time limits can be too inflexible, and unlimited time is the poison pill of productivity. So, stand up."
YEC contributors: Christopher Kelly, Convene; Nathan Hale, First American Merchant; Duran Inci, Optimum7; David Mainiero, InGenius Prep; Jon Tsourakis, Revital Agency, LLC; Brandon Stapper, 858 Graphics; Elle Kaplan, LexION Capital; Jake Dunlap, Skaled; Manpreet Singh, TalkLocal; Thomas Smale, FE International; Cody McLain, SupportNinja; Nicole Munoz, Start Ranking Now; Micah Johnson, GoFanbase, Inc.