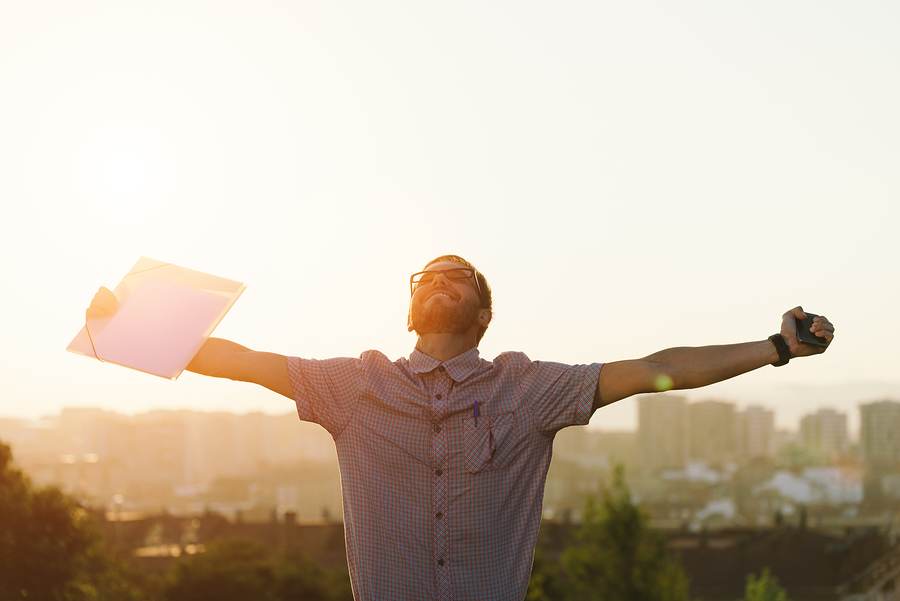 YEC Members Offer Tips on How to Get a Jumpstart in 2016
YEC members are experts in many fields. From technology to food innovation, they've started successful and forward-thinking companies across a variety of industries and gained first-hand knowledge of the challenges of starting and sustaining a business. This week, our members offer insight on how entrepreneurs can get a jump start in 2016.
What You Should Know About Consumers in 2016
Do you want to know how to better engage with your existing customers and reach new ones in 2016? YEC member Solomon Thimothy of OneIMS shares three consumer trends you should be aware of in his recent article in American Express Open Forum.
11 Leaders Share Their Secrets to Keeping New Year's Resolutions
As the New Year begins, it's often common to create resolutions for personal yourself or your professional life. Whatever your goals may be, it's even more common to not stick with them. That's why we asked YEC members to share their secrets to keeping their resolution in this LinkedIn Pulse article.
YEC contributors: Andrew Thomas, SkyBell Video Doorbell; Adam Steele, The Magistrate; Brandon Stapper, 858 Graphics; Matt Doyle, Excel Builders; Blair Thomas, EMerchantBroker; Dave Nevogt, Hubstaff.com; Vik Patel, Future Hosting; Ashley Mady, Brandberry; Adam Root, SocialCentiv; Andrew Kucheriavy, Intechnic; Alfredo Atanacio, Uassist.ME.
3 Trends That Will Shape Entrepreneurship in 2016
We are well into the month of January. The trends and tips from the previous year are beginning to shift and startups need to be aware of the things that will shape entrepreneurship in 2016. In her latest Inc article, Shradha Agarwal writes, "Entrepreneurs understand that they do not need to start the next "sexy" e-commerce or social media company in order to achieve success."
How To Slash Your Burn Rate In 2016
Cutting out unnecessary spending is always a good idea, whether you're running a profitable business or trying to lengthen your runway at a startup. But how do you decide what is necessary and what is waste as you examine your business expenditures? In this ReadWrite article, YEC members share their best tips.
YEC contributors: Brooke Bergman, Allied Business Network; Peter Daisyme, Hosting; Jesse Lear, V.I.P. Waste Services; Wei-Shin Lai, AcousticSheep; Joseph Walla, HelloSign; Faithe Parker, Marbaloo Marketing; Tamara Nall, The Leading Niche; Aron Susman, TheSquareFoot; Kumar Arora, Aroridex; David Ciccarelli, Voices.com; Raymond Kishk, Interstate Air Conditioning & Heating; Alfredo Atanacio, Uassist.ME.