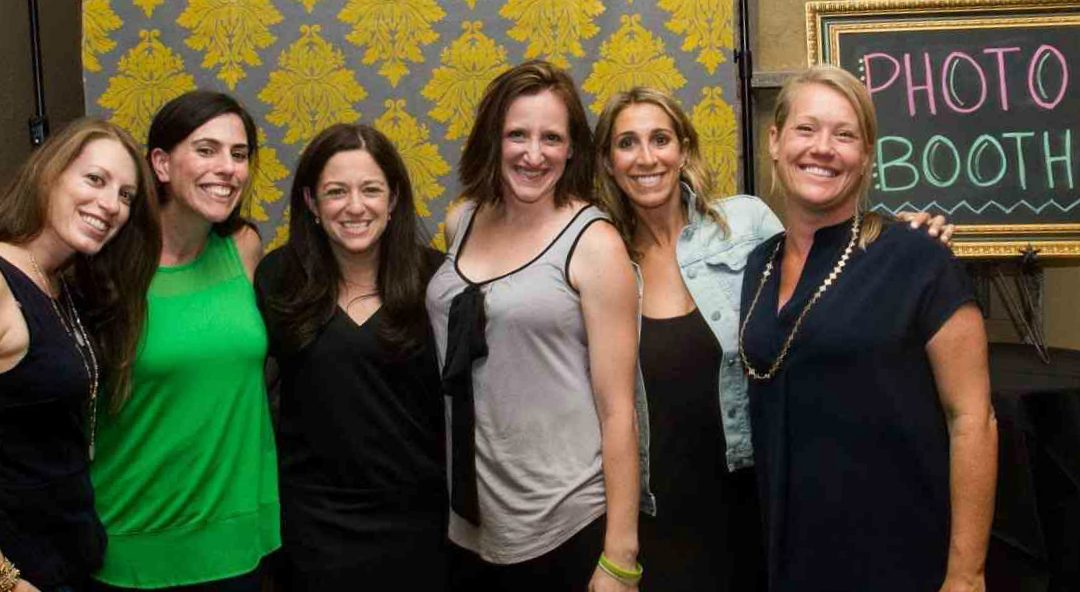 Beyond Technology: Future-Proofing Your Company Through Community
An active community is the foundation of many of the most successful modern brands, from networks like Facebook and Reddit to product-fueled companies like Threadless and Thrillist. Although community isn't always easy to measure, everyone from micro-bloggers to behemoths like Apple are tapping into its potential to help their businesses stay relevant and profitable.
Whether you define community as an active customer-to-customer support forum, a group of engaged users who offer product feedback, or truly passionate brand advocates, a strong community helps guarantee your staying power in the market — and your chance of successful innovation in the future.
Defining "community" for your business
"Community comes hand in hand with humanity," says David Spinks, CEO of CMX media and CMX Summit. At the head of the world's largest network of community professionals, Spinks understands the importance of community for the future of business. "The word company actually came from the word companionship. Everything is founded in community."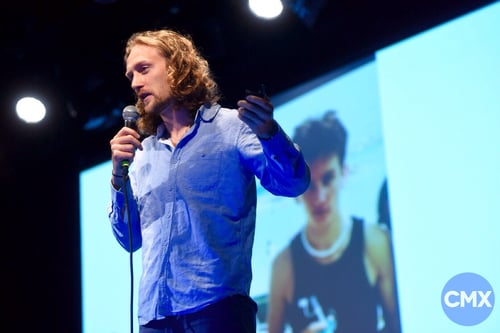 Deeply immersed in the world of community building, he's charted the rise, fall and subsequent re-emergence of community in the world of business.
"Companies started as communities. There were traveling merchants, salesmen who would bring their goods to different villages, and they would sit down and eat and drink together," Spinks explains. But after the agricultural and industrial revolutions, companies optimized for mass production and subsequently took community out of the equation — until now.
With the digital revolution, and social media in particular, scaling your business is about more than optimizing production. Consumers are again gravitating towards businesses that offer them a sense of connection and humanity
YEC'er Lindsay Pinchuk started her company Baby Bump Club and Beyond based on her own passion and desire to solve a problem. As an expectant mother, she wanted to meet other eager parents-to-be, and soon enough a thriving event company (they generate income through partnerships) was born. "It happened kind of holistically. When I started Bump Club… the very first thing we did was create our events," says Pinchuk.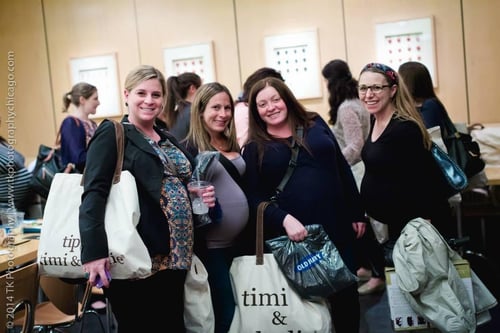 Their events quickly grew popular through word of mouth, as others with the same pain point joined the fledgling community. Since her business grew from a genuine place of desiring connection, it was a natural segue into a community-based company. But what about other, more product-focused businesses?
Apparel, for instance, doesn't necessarily seem like community-driven product. However, Alexander Mendeluk, co-founder Spirit Hoods — the animal-themed hoods with scarf appendages that emulate paws — disagrees. "Creating the community is the foundation of every brand these days. When we talk about brand equity or the value in your company, it's all down to your community," he says.
When Mendeluk and friends created Spirit Hoods, they started with a basic concept, what it meant to them and the idea of donating profits to wildlife foundations.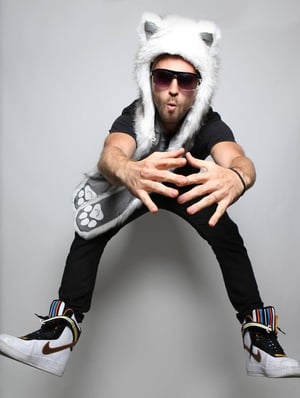 "We didn't set out necessarily saying 'let's turn this into a community,' but 'let's take this to the world and see what happens,'" he says. "We knew there were other people who were like-minded and resonated with our message, so we knew that that would build community."
Rather than simply sell a product, the Spirit Hoods team hit the ground at festivals and acted like a community themselves, naturally drawing others in and encouraging them to form social groups.
"We started nurturing that by building an online presence, posting photos of our community, creating events — and being involved in other people's events — and really getting involved on a grassroots level. Then tying that to our social, and tying that to press, and then trying that into our sales funnel.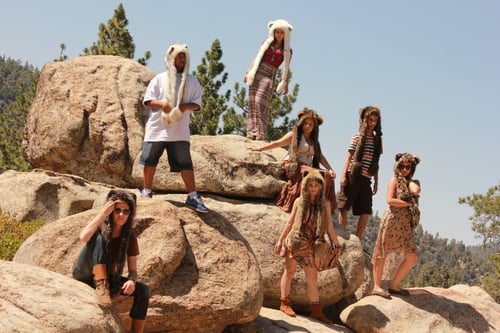 "There's a lot that goes into nurturing a community. You have to think about every touchpoint," says Mendeluk, who recently founded theDisruptive to help others brand and market their visions. "And creating the most powerful and engaging user experience on as many of those touchpoints as you can. It's always a refining process."
Leveraging technology to open up channels of communication
It's tempting to think that technology or the Internet can help companies put their communities on autopilot. With the widespread use of social media, and the plethora of social scheduling tools, being able to automate community management would save considerable time. But that's not what these tools are for -- in fact, they serve the opposite purpose.
"The tool gives you time to focus on community," says Laura Roeder of her social media automation tool Edgar. Edgar allows people to reuse Tweets they've already written, posting them at new times to hopefully be seen by a new audience. But it's not about making social a one-and-done interaction.
"It's really leveraging software. Software can schedule a tweet for you. [But] software can't read a customer's comment and then post a meme with a little Edgar worked in somehow. It's leveraging software to do the software parts, and spending your time on the good stuff."
She fills Edgar's own Twitter account with company-customer interaction. Edgar's team responds to everything, writing back with funny images and jokes. "That's what puts the human value in social media. That's what creates the community and the engagement," Roeder says. Plus, the feedback they provide can help you strengthen your company and your product or service.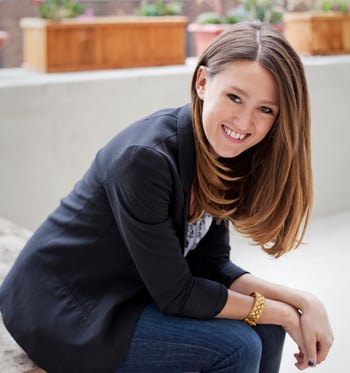 "Building [communication] infrastructure is the most valuable thing you can do, because you can't always make the perfect product," says Richard White, co-founder and CEO of UserVoice. A company that builds tools to help you to collect feedback, UserVoice allows newer, more agile companies to differentiate themselves from old-fashioned giants that keep their customers at arm's length.
"Old-school companies don't gather customer feedback very well. They weren't designed around it. They were designed around keeping customers at a distance, to try and minimize interaction," he explains. Newer companies, however, are often built around gathering data and feedback. Through this, they can not only build accordance and goodwill with their users, but also learn where they should iterate and improve.
While he thinks that community is a loaded term — since many early customer-communities were designed around customer-to-customer product support instead of authentic values — White does underscore how important it is to have passionate, engaged users.
"It's hard to get really good feedback if you don't have some sort of really engaged audience," he says. "Positive or negative, it doesn't matter if people are super angry or super happy… Indifference is the greatest evil, when it comes to building a business."
He suggests optimizing for passion early on, so that users will tell you how you're doing and where you can improve. Tracking how customers feel about certain products or interfaces allows you to continue growing, keeping current customers and gaining new ones. Some companies use their online communities to lessen their burden of support tickets, asking customers to answer each other's questions online. Smart companies, however, use this community goodwill to narrow in on where they should improve.
Future-proofing your community's growth
White describes it as portfolio management — you can future-proof by building the features your most important users want most.
An engaged community will also help you learn in other ways. Simply by launching new products and watching closely, you'll discover what your community needs and the direction you should head next.
"When we launch a new feature or a change, the thing that we built is oftentimes used in a slightly different way than we intended," says Jake Nickell, Founder and CEO of community-design driven T-shirt company Threadless. "The community is using it how they want it to be. And we watch that very closely and tweak stuff to align better with the community."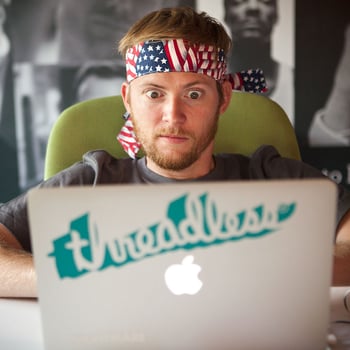 For example, Threadless saw that artists were using a basic chat forum to post designs before scoring, asking each other for critiques on the works in progress. "So we actually built a critique feature, where you can post your designs and then, rather than just relying on commenting, people could choose whether they felt like it was ready for submission."
With a background in art and website development, his community-oriented mindset is an advantage. "When the person who's driving the business is aligned with the mission of the business, so that what you're building and the theme of the company is true to why it was formed, I think that helps maintain that [authenticity]."
Nickell also thinks about where and how technology fits into their business model, along with the community side.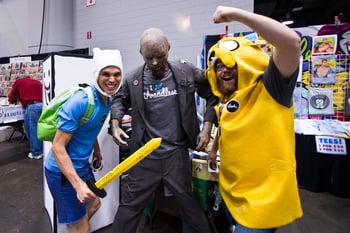 "It's the way you think about it. Because the technology that we built is easy to replicate, anyone could build it, and there's nothing really great about that," he says. "[But] the way that we approach our business is almost like a nonprofit. Where we feel like so long as we can create opportunities for artists, there's a business behind it."
They're even poised to launch artist shops soon, so artists in the community can set up their own e-commerce sites while Threadless takes care of back-end logistics. This wouldn't have been possible without a passionate, engaged community ready to take part.
Focusing on the human element
"It just has to be authentic and real," says Roeder. Although she's talking about social media, the theme of authenticity proves important for community building whether through social, online forums, or in person.
For Pinchuk, this translates to fostering trust. "People trust Bump Club," she says. "We have sponsors, but we don't let sponsors be experts. We're very clear on who are the sponsors and who are the experts."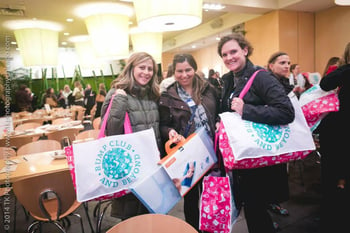 Mendeluk agrees. "People want to be a part of the development process. They want to feel like they are being reflected in the brand."
The community you build around your product will sustain you going forward. Its members will teach you how to iterate such that consumers will continue to love your brand. Whether your community consists of expectant mothers attending a new event, users offering product feedback through an online channel, or someone posting a picture of their Spirit Hood on social, building a community means you have users passionate enough to contribute to furthering your success.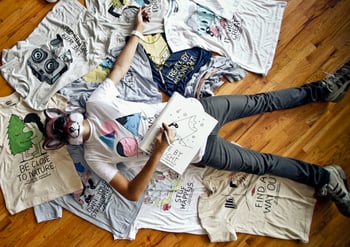 And even when they're not happy, they're still helping. "When somebody's super angry, that often times comes from a place of being really passionate," says Nickell. "Nobody is going to be angry about Threadless if they're not caring about it."
All images are courtesy of featured members.
Correction: The print edition of YEC Quarterly, Fall 2015 incorrectly referred to YEC member Lindsay Pinchuk's company as Baby Bump Club on pages 31 and 32. The full name of the company is Baby Bump Club and Beyond.
---
This feature originally appeared in YEC Quarterly, a print magazine for YEC members. YEC Quarterly is no longer producing new issues.