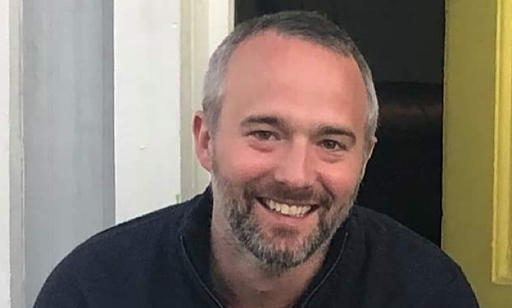 Welcome John-Mark Davidson to the YEC Team!
Please join us in welcoming John-Mark Davidson, our new director of member connections, to the YEC team.
Prior to joining us, John-Mark worked for twelve years at the Entrepreneurs' Organization. He held a variety of roles there related to recruitment, external engagement, and management of dozens of American chapters.
Now he'll be putting that experience, and his understanding of the pressures facing entrepreneurs, to work for you.
John-Mark spoke to us recently about his new role with YEC: "I've been thinking about where you go for help with your business when you don't know who to ask. Where do you turn and why? We want the YEC community to be that place."
He says he's committed to providing the tools and environment YEC members need to find answers, especially in the difficult business environment now facing us. You'll see John-Mark around the members-only forum, collaborating with our forum team to create a safe and productive space for you to solve challenges.
The team, John-Mark says, is already at work on some big ideas. "Some will be structural, others focused on culture. We have a growing network here comprised of hundreds of business leaders just like you. That's a powerful group. This can be the place you turn when you're looking to make life easier on your professional journey."
John-Mark says his team's work will also extend beyond the forums. "In the coming months, we want to maximize the ways you connect as individuals. We want to better integrate you with the number of offerings your membership provides. We want to both simplify and expand. My team and I are here to provide the technical expertise and the human support that makes it all happen."
On a personal note, John-Mark is originally from Virginia and has spent several years in Brazil. He lives in Austin, Texas, with his wife Daniela.
"I'm enthusiastic to begin this journey," he says. "I want to learn about you, your story, where you're seeing value from us, and where we can do better. Please reach out to me either in the forum or via our member concierge."
Welcome to the YEC community, John-Mark!