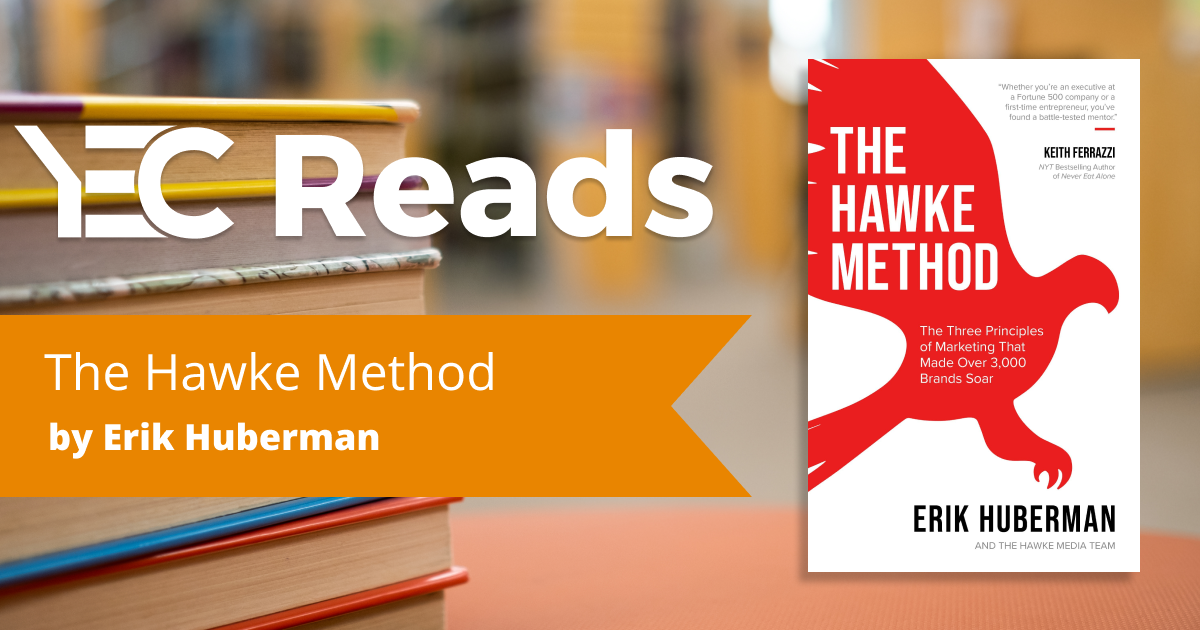 YEC Reads: The Hawke Method by Erik Huberman
Welcome to "YEC Reads," a series presenting business books for entrepreneurs authored by members of YEC. Today's pick:
---
The Hawke Method
Morgan James Publishing
February 15, 2022
Our Take:
In The Hawke Method, YEC member and brand marketing expert Erik Huberman offers entrepreneurs an inside look at how Hawke Media scaled thousands of brands and became one of the fastest-growing brands in America. He proposes three principles of marketing (awareness, nurturing, and trust) and outlines how to leverage the three principles to create and manage a successful marketing campaign.
About This Book:
From his experience at the helm of one of the fastest growing consultancies in the US, Huberman has distilled what it takes to be a successful marketer into three core pillars: awareness, nurturing, and trust.
The Hawke Method demonstrates that marketing strategy isn't just a numbers game: calculations for business growth and sustainability go far beyond systemic analysis. In an accessible voice with a touch of levity, Huberman takes the reader through a mosaic of successes and failures, from his first entrepreneurial venture at nine years old to running a $100M business.
About the Author:
YEC member Erik Huberman is CEO of Hawke Media, a full-service outsourced CMO and digital marketing agency based in Santa Monica. Prior to Hawke Media, Erik founded, grew and sold Swag of the Month and grew Ellie.com's sales to $1 million in four months. He is a serial entrepreneur and brand marketing expert.
Reviews:
"In almost record time, Erik cut a wide swath through the field of digital marketing while earning the respect and admiration of industry leaders. Good things will come to those who heed his insights."
— Todd Jacobs, partner at WME|IMG
"Erik is a true visionary who knows how to get things done. The world would be a far better place if more business leaders started moving to his beat."
— Andre Benjamin, aka "Andre 3000" of Outkast
"Huberman is a dynamic, uber-talented entrepreneur. This country's 80million millennials should consider themselves lucky to have a bright star like Erik illuminating the path to innovation, radical service, and win-win relationships."
— Christopher Kai, author, Big Game Hunting