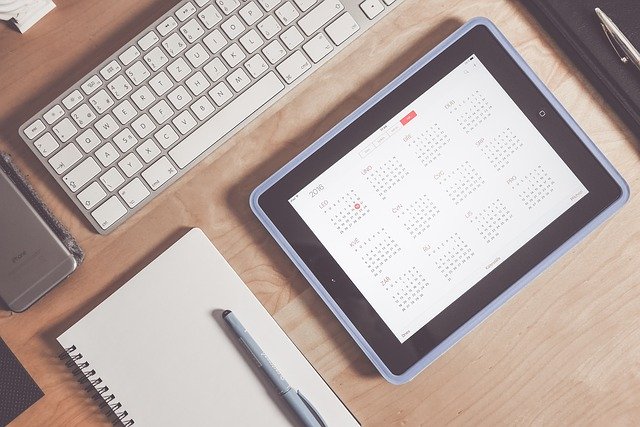 The Trick to Making a Content Calendar Work for Your Business
Syed Balkhi is an online marketer with design and development skills. He has been in the online industry for over a decade and is the founder of Awesome Motive, a successful digital company with products including WPBeginner, List25, and OptinMonster.
---
Follow these steps to organize your content scheduling.
If you struggle to post regularly on your business blog, or you find yourself sitting down to write but staring for ages at a blank screen, a great solution is to create a content calendar. Six years ago I struggled with this concept. But I needed to optimize the workflow of my blog, WPBeginner, which has since become one of the largest free WordPress resource sites.
Having tried and perfected the method over the years, I've successfully implemented it across all of my web properties (including a popular entertainment site with a few million readers, and my software company). Here's the simple guide I've used to make a content calendar work.
Step 1: List 10 Ideas
When I'm creating a content calendar, I don't start off by drawing up a calendar for the month. Instead, I start off with a list of ideas. Otherwise, you'll find yourself staring at 31 blank days with no idea how you're going to fill them.
Start by answering these questions:
1. What are some of the common questions that people ask when they email you?
2. What is your favorite piece of industry news that you've come across recently?
3. Is there something that is frustrating you?
4. If someone was about to start in your field, what are the top things they should know?
5. What are the top 10 things you wish you'd known when you started?
If you're still struggling, here's an idea exercise with more tips from my own blog. Now, set aside time on a regular basis — perhaps every couple of weeks –to come up with more ideas. The more you practice generating ideas, the easier you'll find it and the fewer blank screens you'll have.
Step 2: Decide on Your Posting Schedule
Once you have a list of blog post ideas, you need to decide how often you want to post. This way you can slot each idea in your content calendar. For my own blogs, I post once or twice a week. Trying to post daily may burn you out, so I recommend starting with once a week and then increasing frequency when you're ready.
For example, in the earlier days of WPBeginner, I would only post every other day. However, over the past six years, I've built an editorial team, which allows us to now publish daily content and have things planned out for 30 to 45 days in advance.
On the other hand, for my software company OptinMonster, we do not have a large content team. So right now our goal is to publish one article a week. As we grow, we'll increase to daily publishing in order to keep up with software giants like HubSpot and Marketo.
Keep in mind that consistency trumps frequency when it comes to blog content. If you'll be posting more than once a week, you may want to have different themes. This allows you to have something for everyone. On a site like WPBeginner, we split articles into categories such as Tutorials, Showcases, Plugin How-Tos and Beginner's guides.
While we're only posting once a week on OptinMonster, we still try to vary our content into themes such as A/B testing, content marketing, email marketing and lead generation tips. This lets us balance our content.
Another way to organize topics is to run a series, which also gives you the ability to repurpose the content into a different form. ProBlogger's 31 Days to Build a Better Blog is a great example of a successful month-long series that led to an e-book and then a podcast series.
Step 3: Slot Ideas Into Your Calendar
Once you've got your ideas and your schedule, drawing up your content calendar should be easy. Depending on your workflow, there are several ways you might choose to create your calendar.
Use a WordPress plugin such as Editorial Calendar. This is ideal if you draft straight into WordPress.
Using a marketing calendar tool like CoSchedule that's platform agnostic.
Use Google Calendar (or whatever calendar system you normally use).
Create a spreadsheet either stored on your computer or in the cloud (e.g. on Dropbox).
As you add ideas, think about the balance between them. Even if you don't have themes for different days, you might want to consider ensuring you have a mix of posts in different categories, mixing up shorter and longer posts, varying the types of posts you write and using less research-intensive posts for weeks when you have less time available. Start by drawing up a content calendar for just the first two weeks. That way, you can try out the concept and adjust your strategy as needed.
Bonus Step 4: Taking Your Content Calendar Further
Another great way to get more from your content calendar is by including content beyond blog posts. For instance, you might add in a weekly or monthly email newsletter, or your social media accounts.
By planning a newsletter alongside your blog posts, you can tie them together and boost both. If you've written several posts on a particular topic, your newsletter could sum them up and link to them — or it could go further on that topic and give useful links.
It can be tough to come up with good, frequent updates for your social accounts. By planning ahead, you could integrate these with your blog — perhaps by tweeting about a topic that you know you'll be blogging about soon, inviting questions and using these in the post.
Once you've got a calendar set, you're also in a good position to give readers a sneak peek of what's coming. At the end of a post, tell them what you'll be blogging about next and encourage them to subscribe for email updates so they don't miss out.
By having a plan and strategy in place, it also makes it easier for you to delegate and stay consistent as your business grows.