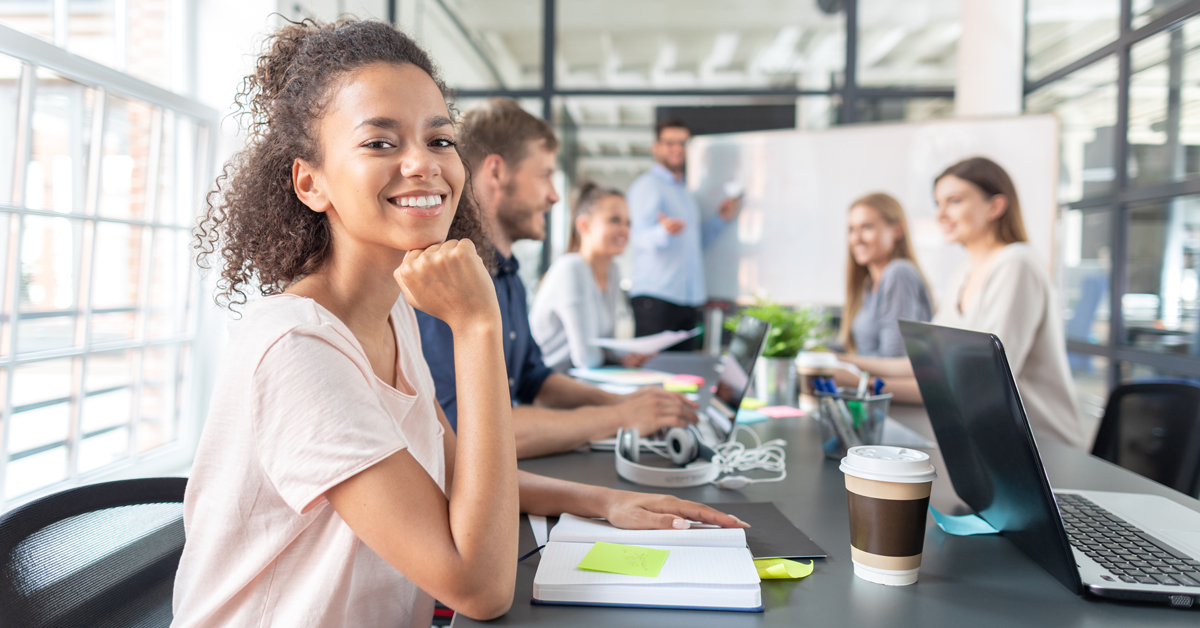 How To Keep Employees Engaged
"Always treat your employees exactly as you want them to treat your best customers." — Stephen R. Covey, author, The 7 Habits of Highly Effective People
As your company and culture grow and evolve, keeping an eye on employee engagement levels is key.
When your team is sharp and energized, invested in their work and your vision, they are doing their best work for you. YEC'ers make this happen by supporting their employees: providing training and development opportunities, acknowledging hard work, putting fun events on the calendar to anticipate, and when possible, putting cash behind these efforts.
Show employees a path forward
"A lot of times engagement is about showing employees where they can go from here. Even if where they are now isn't where they want to be forever, helping them see that it is one step in the process makes it more meaningful." — YEC member Ryan Healy, co-founder and COO, Brazen Technologies
To prevent turnover and keep your team engaged, make sure each person sees the future they can have with your company.
Be sure to provide training opportunities so that your employees feel they are growing and not stagnating. Help your people choose and move toward career goals that motivate them. They will gain skills they can put to work for you as they learn and grow.
Recognize your team's hard work
"By creating a positive company culture where employees are recognized for their hard work, you can improve your team's morale and motivate them to stick with the company through good and bad times." — YEC member Thomas Griffin, co-founder and president, OptinMonster
Whether it's leaders honoring great work or employees shouting out thanks to one another, it's crucial to make employees feel appreciated.
Your team is dedicating hours of hard work and copious mental energy to bringing your vision to life, and recognizing their effort is the best way to keep them at it. This acknowledgement doesn't have to cost money (although, of course, adequate compensation is important). Think of small, everyday ways to let people know their work is valued. Specific, informal thank-yous via Slack, email, or handwritten notes can be very effective.
Give your team something fun to look forward to
"Give them something fun to look forward to." — YEC member Haj Carr, president and CEO, Trueline
Take advantage of the happiness boost provided by the anticipation of something fun.
First, plan something cool. A ping-pong tournament. A costume contest. An obstacle course and picnic. Anything that encourages your team to relax, build relationships, and blow off steam. Then — this is key — let your team know the fun is coming. Give them a chance to savor the idea of the thing before it even happens. Enjoy. Repeat.
Spend some money
"There is a high cost associated with building a culture: team retreats, gym memberships, personal and professional development classes. All this is to facilitate the personal evolution of each person who contributes to the company. And, what are our results? In three years, not one employee has voluntarily left."— YEC member David Hassell, founder and CEO of 15Five
Not everything has to cost money, but some things do. If you can manage it, it's time to invest some money in company culture, just as you would in any other crucial aspect of your business.
You may not have the resources of a megacompany (yet!). But even if you can't provide a cafeteria or catered meals, maybe spring for pizza once in a while. If you can't send everyone to an industry conference, look into virtual training possibilities. Retreat in Aspen not in the cards? How about a game night? Look over your budget and start planning for items like team activities, training, and perks — at any price point that works for you.
If you want your company to thrive, you've got to help your employees thrive. Keep them motivated and engaged with the tips above, and you're well on your way.