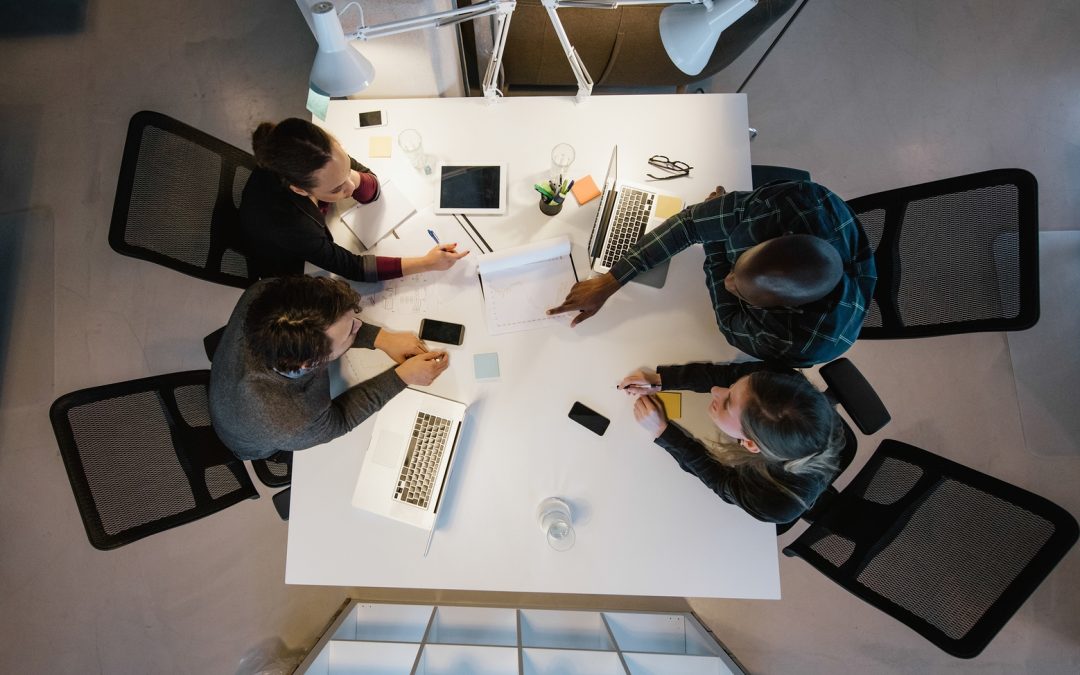 How a Virtual Assistant Can Help Grow Your Startup's Team
Bringing a new team member on board is exciting, and it is important to take seriously: it's been found that 69 percent of employees who received proper onboarding were more likely to remain at a company for up to three years. For paperwork, setting up payroll, and making sure the employee has everything they need to hit the ground running, count on your virtual assistant to streamline the process and ensure all affairs are in order. Here are a few things they can help you take care of:
Facilitate the interview process.
Once you've had a chance to review job applications and determine which candidates you'd like to meet with, provide your VA with an email script to reach out to those whom you select for interviews. Give your VA concrete instructions on the length, location, available dates/times as well as the necessary materials you would like the candidate to have for you during the interview.
When it comes to scheduling an interview, make sure that your systems and processes with your VA have special caveats for employee interviews. For example, I require my VA to send me their resume, cover letter and LinkedIn profile URL at least 30 minutes before the scheduled meeting so I can properly refresh myself on their expertise and think of some unique questions I might want to ask them.
If you're conducting both first and second round interviews, develop follow-up email scripts for your VA to reach out to candidates you want to meet again (or don't want to meet again, as I believe it's important not to leave job seekers hanging).
Gather all necessary paperwork to the employee's first day.
Ensuring all legal paperwork is signed and all the important materials are gathered before a new team member's first day can be a huge undertaking, with plenty of moving parts to keep track of. At YEC, we've created an employee onboarding playbook for our VAs to consult — this includes a new employee paperwork email template as well as all the steps they need to follow to get a new employee set up with our systems. For instance, we use Google Apps, so it is important that their email address is set up ASAP so they have access to the company documents we store in Google Drive. And it doesn't all have to be serious — at YEC, for instance, we have our VA collect information about the new employee's favorite candy and snack, which they order and we place on the new employee's desk on day one.
Quick tip: While your VA can be a great go-to resource for a new team member, be sure to make yourself available to answer more private questions relating to wage acknowledgements, legal agreements, etc. I include my cell phone number so the incoming employee can easily reach me with any questions or concerns prior to their start date.
Make sure the team member has what they need when they arrive at the office.
Once you have all the employee's paperwork and information filed away, have your VA take care of any last minute details to ensure the employee has everything they need for a successful first day. This can include anything from a keycard so they have building access, as well as a working laptop with login information. While your VA may not have a physical presence in your office to set up these things themselves, you can tell your VA who the point person on these activities would be: perhaps it's your office manager, or the person who sits next to the new employee.
Your VA can also take care of any routine meetings with key staff that all employees need to attend during their first week weeks. For example, we have every new staff member meet for a half hour with all of our department heads. And at least one colleague in the department they are joining is responsible for taking the new employee out to breakfast on their first day.
Quick tip: Another nice touch? A few days before a new hire starts, we at YEC like to send them a t-shirt and postcard welcoming them to the team. Your VA can task your hiring manager with this responsibility, or have them take complete control of sending the welcome care package on their own with a little bit of up front setup.
P.S. Need some additional inspiration? Read more about what our members have to say on the topic:
---
This post is part of a series created by Ryan Paugh, co-founder of YEC, in which we explore outsourcing topics and offer advice on what we've found works best.