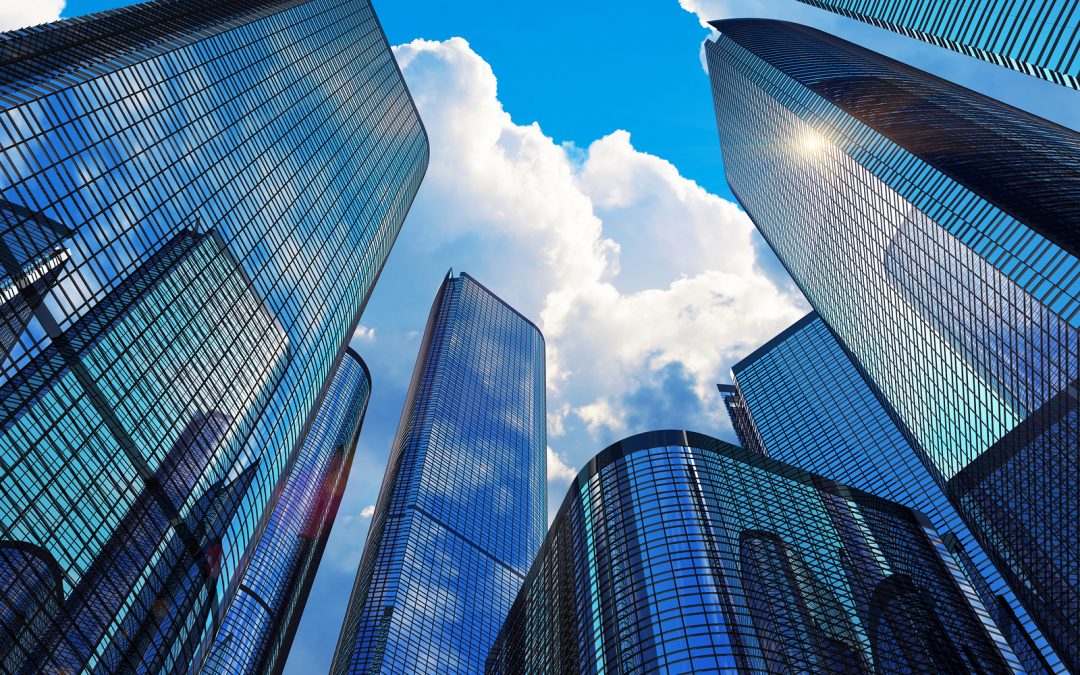 YEC Members Offer Tips on Taking Your Business to the Next Level
YEC members are experts in many fields. From technology to food innovation, they've started successful and forward-thinking companies across a variety of industries. Through this experience, they've gained first-hand knowledge of the challenges of starting and sustaining a business. This week, our members offer insight into how to take your business to the next level through collaborations, storytelling, raising money and more.
How Embracing New Collaboration Opportunities Can Improve Your Business
Most entrepreneurs will tell you that new business partnerships add tremendous value, improving your business and providing opportunities that may have gone overlooked. Recently, YEC'er Bobby George of Montessorium published an article in Forbes that shared why it's important to embrace the possibilities of a changing business climate and stay open to collaborating with companies different than your own. He writes, "Aligning yourself with a certain type of company may be a source of inspiration for future efforts, and will give you a more in-depth understanding of your company's product, marketing style and media presence."
10 Signs It's Time to Stop Adding Product Features
Although it's tempting to keep adding new features, at some point, you need redirect your team's resources and focus on refining your core product instead. But how do you know when that time has come? In this article from The Next Web, YEC members reflect on when it's time to stop product additions to focus solely on their products.
YEC contributors: Nicole Munoz, Start Ranking Now; Alexandra Skey, Rallyon; Andrew Laffoon, Mixbook; Jason Thanh La, Merchant Service Group, LLC & K5 Ventures; Tony Scherba, Yeti; Dave Nevogt, Hubstaff.com; Brooke Bergman, Allied Business Network Inc.; Cody McLain, SupportNinja; John Rampton, Due; Ashu Dubey, 12 Labs
How to Tell a More Powerful Business Story
You've heard it time and time again. One of the most challenging hurdles all entrepreneurs must overcome is how to sell themselves. It's vital to the success of your company, yet many founders struggle to ariticular why they're interested or why their business matters. In this Forbes article, YEC member and LogicPrep co-founder Lindsay Tanne shares her tips on how you can harness the power of storytelling in your own business.
10 Revealing Ways to Vet Your Executive Hires
Executive hires require more vetting than a few reference calls, arguably because they are the most important type of hire for your business. With a wealth of experience and industry contacts, executives have a huge impact on shaping the future of your company. That's why our recent Inc. article offers you the best practices to measure whether or not that executive is the right fit for you.
YEC contributors: Brett Farmiloe, Marketing Auditors; Lea Woodward, Inspiring Ventures; Andrew Fayad, eLearning Mind; Jared Brown, Hubstaff; Christophor Jurin, Construct-Ed, Inc.; Christopher Kelly, Convene; Elle Kaplan, LexION Capital; Miles Jennings, Recruiter.com; Costin Tuculescu, AnyMeeting; Peggy Shell, Creative Alignments.
Raising Money? Don't Make These Mistakes
Nothing takes your business to the next level like raising a round of funding. Raising money is equal parts challenging and thrilling. Yet many startup founders make common mistakes that can be detrimental to the success of their business. YEC'er Andrew Thomas, co-founder of SkyBell, wishes to change that. In his piece published by Inc., Andrew shares the seven biggest lessons he's learned while raising millions as well as some feedback from other founders and investors.
Want to Bost Productivity? Try These 10 Unique Habits
You see the articles every day: "Boosting Productivity Requires X,Y,Z" or "Avoid That Afternoon Slump With These Productive Tips." After trying out new habits, you wonder why it didn't work for you. Individual minds work differently, so not everyone will benefit from the same productivity formula. In our latest Inc. article, we asked ten YEC members what practices work best for them. Maybe one of their unique habits will be just what you're looking for.
YEC contributors: Darrah Brustein, Network Under 40 / Finance Whiz Kids; Fan Bi,Blank Label; Marcela DeVivo, National Debt Relief; Doug Bend, Bend Law Group, PC; David Ciccarelli, Voices.com; Obinna Ekezie, Wakanow.com; Brian Smith, S Brian Smith Group; Zach Robbins, Leadnomics; Jared Brown, Hubstaff; Jayna Cooke, EVENTup.