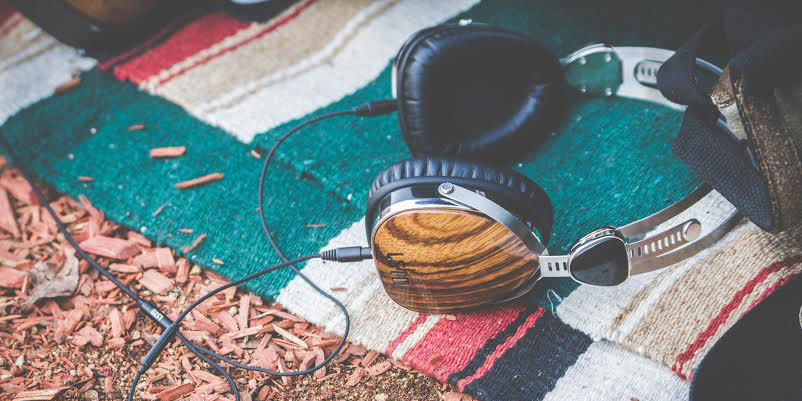 YEC Members Share Social Impact Ideas for Product-Based Businesses
Founding a product-based business requires focus, dedication and commitment. Now add social good into the mix. How does it impact your brand? Is there a marketing benefit? Basically — what happens when you combine global impact and a product-based business model?
YEC spoke with three founders who are doing just that. They have built companies with some serious social missions. And while there is no standard formula for making this type of startup thrive, there are quite a few similarities between their successful strategies.
Get Your Customer Involved
Giving back has always been celebrated, but it hasn't always been cool. Bridget Hilton and Joe Huff of LSTN, a for-purpose company that sells unique headphones made from different styles of reclaimed wood, want to change that. They use a portion of their headphone sales to give hearing aids to those in need through their partnership with the Starkey Hearing Foundation. They also use their marketing budget to accompany Starkey on missions to Peru, Kenya and Uganda and take footage of the fittings.
"We really wanted to set out to make it the coolest thing ever to be a part of something -- and make it really easy," says Hilton. They post videos to their company site and on social media to keep customers updated on how their purchases are helping give the gift of hearing.
Jake Kloberdanz, CEO of nonprofit ONEHOPE Wine, had his heart set on a giving model from the very beginning. They give a portion of their wine sales to different partner causes, each with a particular mission. Social impact was built into the concept from day one: "When I first started the company, I wanted to create the adult version of Girl Scout Cookies," says Kloberdanz. Customers can choose what cause to support based on the type of bottle they purchase. For example, a percentage of proceeds earned from their 2011 California Zinfandel goes to supporting our troops. Another part of ONEHOPE Wine's business model includes mentoring 10 other small business through their "Social Impact as a Service" program. For a small fee, ONEHOPE gives the startups access to their tracking software and helps them determine factors such as how much they can afford to give.
Focus on a Quantifiable Impact
ONEHOPE Wine started by donating half of their profits to carefully vetted partner causes. Now, they have narrowed their focus by altering their marketing to the specific impact-based results sales have produced: "As we roll out our new labels and our new branding, the focus is on a quantifiable impact that's made. As a small or mid-sized business, you can't compete with a dollar amount." They vet their partner organizations in a number of ways, including whether or not they have a dollar-to-impact ratio. Causes range from providing clean water to preventing heart disease, helping children with autism and many more.
Put another way, ONEHOPE uses the dollars that their competitors would spend on marketing to support their partner associations. For every case of sparkling wine they sell, the World Food Program provides 25 meals to children fighting hunger. For every case of pinot bought, the ASPCA funds two pets adoptions.
Kohl Crecelius is CEO and founder of Krochet Kids intl., a nonprofit that empowers women in northern Uganda and Peru by providing them with jobs, education and local mentorship opportunities. Crecelius and his co-founders started by teaching women of poverty-stricken areas how to crochet, a skill he and his co-founders first learned and enjoyed in high school. The women knit and personally sign everything from hats to sweaters and bags which are sold online; in turn, the profits directly fund Krochet Kids intl.'s education and mentorship initiatives.
To develop their programming, Krochet Kids intl. started by identifying the areas that contribute most to individual poverty: financial, physical, psychological, social and intellectual disadvantages. They use 45 different key indicators to measure whether progress being made in each category, with help from data-visualization software. The software helps them track trends and progress over time. "We get that data every month on every beneficiary that we work with," explains Crecelius. If they see a downward trend, local mentors follow up with the women to focus on improvement in that area.
Put Product Quality First
Giving back is great — but for all four entrepreneurs, the priority is creating a product people love.
"People are very suspect of a lot of giving-things. They think they're going to get not that great a product or it's going to be a pity purchase," says Huff, who helps fit up to 600 people a day with hearing aids while on missions. That means that for-purpose companies with social missions need to pay extra attention to making their product impeccable. They must prove their worth as a company independent of their mission through customer reviews, social media and referrals. "Education is super important," says Hilton. "We really wanted to take away every excuse to not participate," adds Huff. You must be able to compete on quality, even (and especially) if you have a social component.
Crecelius says that it would be much easier to outsource their products in order to reinvest in his nonprofit initiatives. But that was never their plan. "Because of our mission and how we hope to impact the world, we make it harder on ourselves," he says. Creating self-sustaining members of society means creating jobs, not sending work out to factories. At-risk women make the hats themselves as part of Krochet Kids intl.'s empowerment model. The company's handmade products are both symbolic and high quality, which appeals to their customers on the other side of the world. Just last year, Crecelius and his co-founders graduated 40 women into locally sustainable careers in Uganda. Their product sales account for over 80 percent of the total operating revenue needed to sustain their annual work.
Market Your Mission
Doing good also has clear business benefits. LSTN has been able to partner with some big names in marketing to relay their message. "Google wants that brand integrity and authenticity," says Huff of their recent video collaboration. In 2014, Google chose to feature LSTN on their homepage. They sent their staff along YouTube representative to LSTN offices to shoot a few shorts of a small business that was making big social strides.
Kloberdanz has seen a marketing upside too. "We get a significant amount of earned media. We don't end up having to spend almost anything on advertising and marketing. The word spreads because of the cause and the better product." He thinks of his social mission as the tiebreaker for a customer who is debating investing in their product and one of equal quality.
Above all, each of the founders we talked to agreed that when 'changing lives' is part of your business plan, it helps put the rest into perspective. "We all have this desire to make some sort of impact. It's cool when you can combine that with your work," says Crecelius. Lavelle agrees and explains that you need to fully understand why the cause is important to you so that you can effectively communicate that message to customers, collaborators and investors.
And as for the future of social good? According to Kloberdanz, "I think the world's biggest problems are going to be solved by businesses."
Image courtesy of LSTN.
---
This feature originally appeared in YEC Quarterly, a print magazine for YEC members. YEC Quarterly is no longer producing new issues.