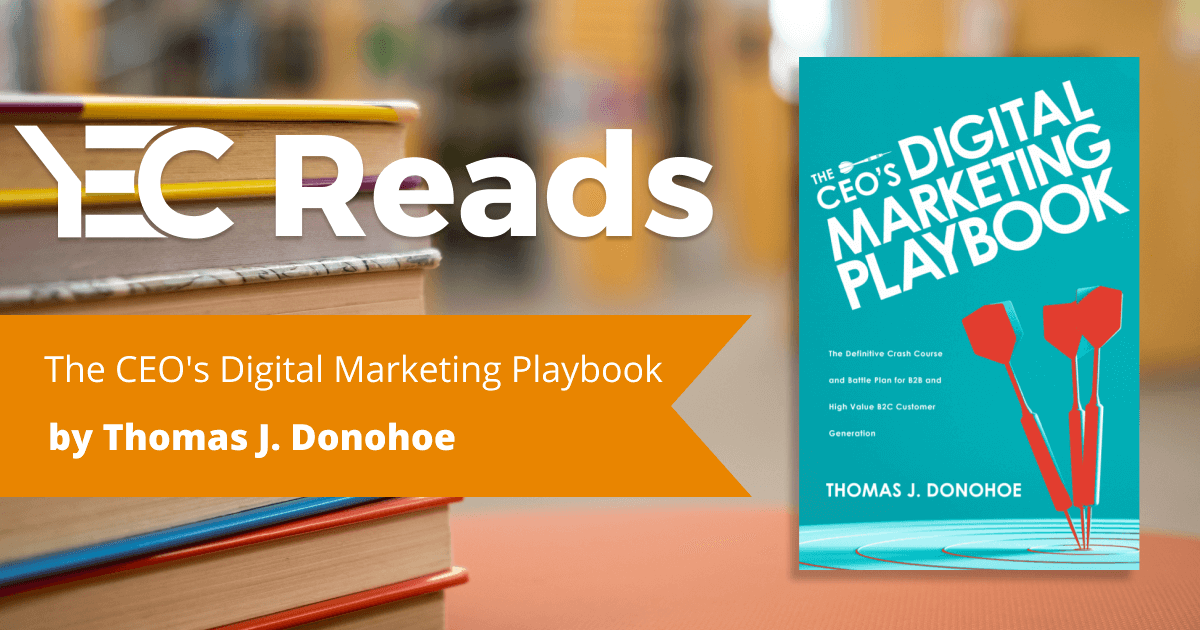 YEC Reads: The CEO's Digital Marketing Playbook by Thomas J. Donohoe
Welcome to "YEC Reads," a series presenting business books for entrepreneurs authored by members of YEC. Today's pick:
The CEO's Digital Marketing Playbook
Koehler Books
November 15, 2019
Our Take:
In The CEO's Digital Marketing Playbook, Donohoe gives CEOs and other leaders the tools they need to rethink digital marketing efforts with a focus on his "Core 4" — essential low-cost strategies that drive results.
About This Book:
The definitive 2020 manual for CEOs, small businesses and sole proprietors, and marketing executives on how to understand, deploy, and optimize the must-have digital campaigns in 21st Century marketing.
Thomas says, "It's the playbook my agency uses on a daily basis for our B2B, High Value B2C and eCommerce Fortune 1000 clients. In 250 pages, you'll be better armed to make smarter digital marketing decisions that drives more revenue and customers while helping you to ignore white noise and nice-to-have efforts that waste time and money."
About the Author:
YEC member Thomas J. Donohoe is the founder and CEO of Level Agency, a leader in direct-response digital advertising and customer generation for domestic and international B2B and high-value B2C verticals.
Reviews:
"Top 10 Business Books of 2019/Best Marketing Book"
— The Globe & Mail
"In The CEO's Digital Marketing Playbook, Thomas J. Donohue offers a highly informative, step-by-step guide to his preferred methods of leveraging social media and online marketing and advertising tools."
— Blue Ink Review
"This marketing expert and agency CEO has seen companies waste huge amounts of money on terribly ineffective marketing. He's out to prevent you from doing the same."
— INC.com