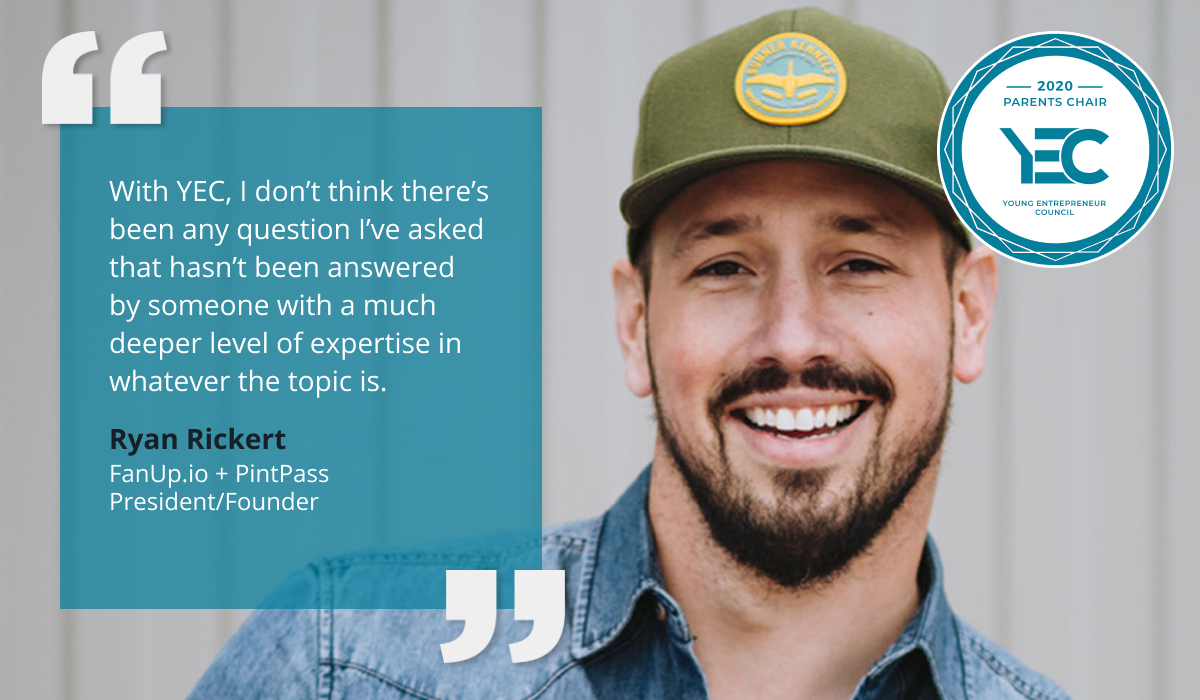 Ryan Rickert is YEC Parents Group Chair
Young Entrepreneur Council is a highly selective membership community of entrepreneurs under 45 whose companies have revenues or funding of at least $1M. The YEC Groups program is a new initiative designed to better connect and engage members through the creation of micro-communities based on location, industry, identity, and interests.
Each group is led by a volunteer chair, hand-selected by the YEC team for outstanding leadership in the community during his or her membership tenure. All chairs share one common trait that we believe makes them exceptional: a people-first mentality with regard to relationship building, heavily invested in giving more than is expected in return.
---
"Being an entrepreneur, similar to being a parent, can be fairly isolating and a little lonely," says Ryan Rickert, who has started several businesses. "It's not easy to be an entrepreneur and it's not easy to be a parent and then you blend the two and it's a junk show at times." As YEC Parents chair, Ryan hopes to share some of the successful strategies he's used as a parent of three young boys while starting and growing his businesses. "I know I have some value that I can bring to the community," he says.
Ryan started his entrepreneurial journey while he was still in college, where he launched a promotions company. He sold that company when he went to work for the Sioux Falls Storm, an IFL (indoor football league) team where he was in special events and marketing, before becoming the team's general manager. But, he says, "I got pretty burnt out working in a corporate organization. I joke that my body started rejecting suits and ties."
Fast forward a few years and Ryan now has four businesses. In 2011, he started Clean Slate Group, which uses a conformable graffiti-resistant vinyl to wrap traffic and utility boxes, walls, dumpsters, windows, and public art installations. As it turns out, the vinyl is also bioenert, meaning microorganisms cannot reproduce on it. "We're having shockingly explosive growth and traction in office building and schools because of COVID," Ryan says. With an eye toward the healthcare industry as a potential market, he's now working with Honeywell to develop a second product that would actually kill microorganisms.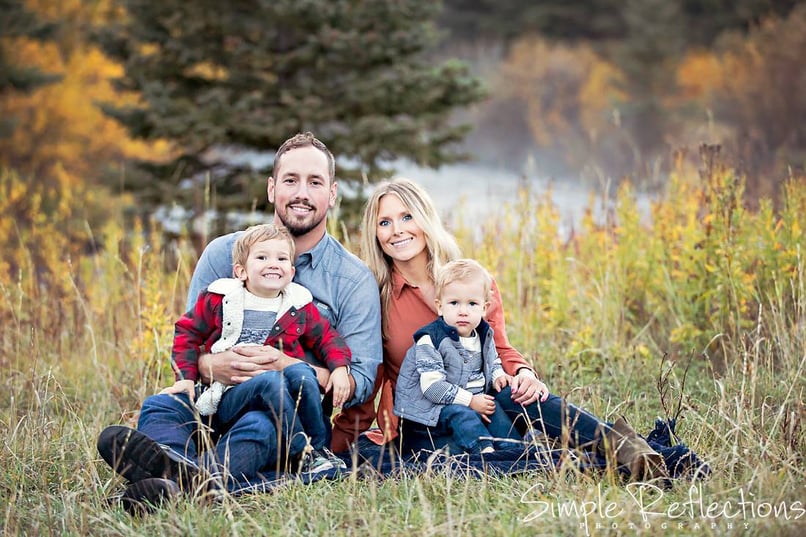 A second company grew out of Clean Slate and was a solution to a major challenge that Ryan faced — he had vastly underestimated the sales cycle for the company's product. "I forecasted it would be no more than 24 months, but it was more like three to four years." That posed significant cash flow problems, until Ryan discovered another application for the vinyl wrap. "Because we were doing the large format printing, we had all the equipment in place and all the training for wrapping," says Ryan. "We'd get friends saying 'hey, can you wrap my trailer? Can you wrap my truck? Can you do this real estate sign? Can you wrap this wall?'" So he started The Wrap Agency. "I didn't start out to be a wrap shop or a sign ship, but historically that company has become the breadwinner. It became a seven figure company in three years."
Ryan also founded PintPass, which worked with small craft breweries to create digital gifting of beer through an app. "It grew to 80,000 users in four months, and then all of a sudden Anheuser Busch, MillerCoors, and Heineken started calling," says Ryan. "It was like the antithesis of what I intended, so I had to choose between some of my soul or backburner in it. I chose the back burner route."
A fourth company, FanUp, is a rapid text engagement platform that partners with brands — 50% are beer and alcohol companies — to engage with and gather data on consumers at events by running social sweepstakes. For instance, fans at a Rockies game might text a shortcode to win a Coors Light at the concession stand. "It was a big sales driver that has morphed," says Ryan. "It was very annoyingly similar to how Clean Slate and Wrap Agency happened. Because we needed to keep the lights on at PintPass, FanUp happened and it's been our breadwinner."
Ryan is a longtime member of YEC who values the community's peer connections. "I live in Bozeman, Montana, which is a town of 50,000 people, so I have very few entrepreneur friends here," he says. "With YEC, I don't think there's been any question I've asked that hasn't been answered by someone with a much deeper level of expertise in whatever the topic is. It's a community with built in-trust, and I've made some of my better friends through [YEC]."