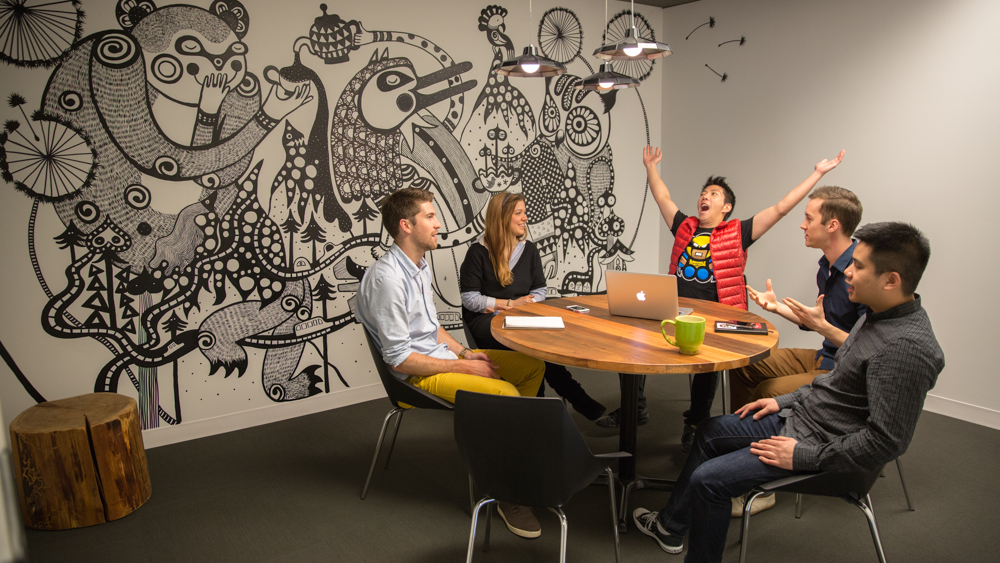 The Art of Sustaining Culture Through High Growth
Like everything else at a growing business, culture takes work and evolves over time. A strong company culture is about more than ping pong tables and beer at the office. It's about a team of people who dedicate themselves to your mission and exemplify your values. As you quickly move from six to 60 or even 600, the essence of your atmosphere will shift; it takes proactive management (and a few deep breaths) to maintain a strong, centered culture.
"Culture is the gravity of a successful, fast-growing company," writes Ryan Holmes, CEO of social relationship platform company Hootsuite, in his company culture manifesto. "It's what makes people want to come to work every day. It's what makes us stronger than our competitors."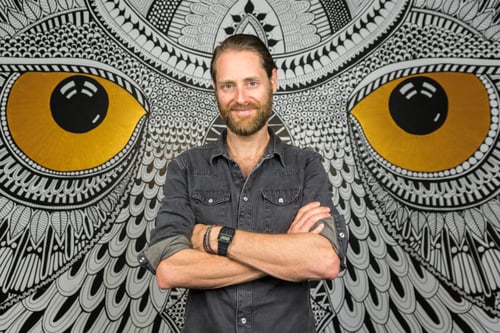 At the helm of a company that's grown from 20 to almost 700 people in just three years, Holmes has seen firsthand the impact a great company culture can have: "A powerful secret weapon to our success to date is our people, and the unique culture they've created."
Growing Carefully: Building Culture Through Hiring
"Day one it was just me sitting at my kitchen table working through daily tasks," recalls Zoe Barry, founder and CEO of ZappRx, makers of a mobile platform for specialty-care prescribing. "And then we grew."
Having raised $7.6 million in three funding rounds, their team has grown quickly from one to six to 20 and counting. They're operating at what Barry calls "warp speed," with everyone firing on all cylinders. But this growth hasn't been easy — despite the pressures of media buzz and massive funding, she's forced herself to take it slow in order to maintain the responsible, collaborative culture she wants. One way she does this is through picky hiring and a slow onboarding process.
"We often hire part-time to full time, so we'll give people projects to do to sort of vet their capabilities or work ethic, or how they approach various projects," Barry says.
"We have a very specific sort of team member that we look for to come on to ZappRx," she explains. "Someone who gets shit done, can really own their work, is a self-starter and can work in a very fast-paced environment. [And] someone who knows how to have fun."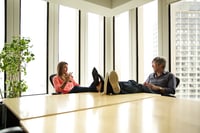 Jennifer Fleiss, co-founder and President of the designer dress and accessory rental company Rent the Runway, agrees. She's worked hard to build and maintain "a very fun, energetic, compassionate culture." Though there were growing pains as they expanded from just her and her co-founder to the nearly 300-person team they are today.
"In the early days there were more elements of what I call scrappiness — where things are happening on the fly and very quickly. Where you're using these limited resources to make things work as best possible. Whereas today, there's more planning, thoughtfulness."
As they've grown — the company has raised a total of $114.4 million to date — their approach to hiring has changed. While initially they hired all-around athletes, they transitioned to bringing on area experts. "[It] is something that's taken us a little while to master," she said.
Early on, Fleiss outsourced development instead of directly bringing on this niche expertise, contracting with an engineering firm in Canada. Unfortunately, she learned the hard way that you can't trust everyone you hire, and so lost months of potential growth.
"Ultimately, I flew up there and realized that they were kind of pulling the wool over our eyes and talked a big talk; but in reality, they weren't really getting things done," she recounts.
Her advice: "Never assume that something is beyond your understanding, and you really need to be incredibly hands on in every aspect of founding your own company."
Staying Deliberate: Firing Even When It's Uncomfortable
Unfortunately, moving quickly can lead to costly mistakes. Not every employee is going to be on board with the changes, even if they seem like a great candidate.
"Some of it is actually finding the right time to fire a person," Fleiss explains. "Making sure that the moment you realize a person's not a good fit, you fire them right away."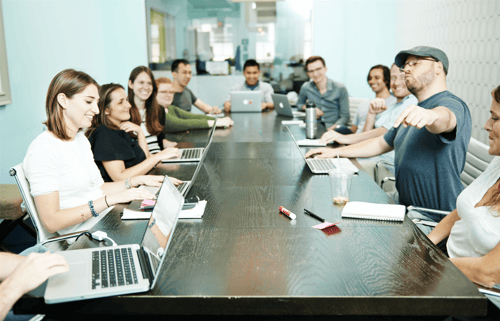 That moment, she says, is "when they impact the culture… Especially for senior leaders, there's a trickle-down effect. They're impacting the rest of the team in a negative way." But getting rid of senior folks, particularly those you've become close to, is easy to push aside as a task for another day.
This mistake almost cost Derek Flanzraich, founder and CEO of Greatist, his company's success. After taking his first vacation in two and a half years, the young founder came back to realize he'd been working in the business, not on it. Though he'd become close to his team through a tradition of group dinners, he realized over vacation that not everyone was a good fit and he needed to make changes. "If I hadn't taken that time off then, we wouldn't be here today," he says.
To most effectively use their funding — they have almost $5 million to date — the health and lifestyle media company needed a more business-focused outlook. For Flanzraich and others, this can mean firing people and changing your culture to support exponential growth over pure camaraderie.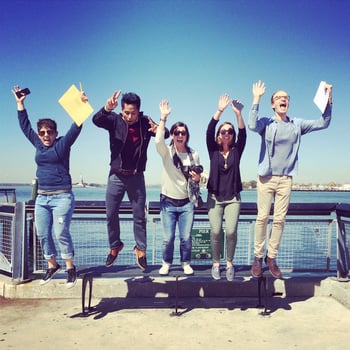 But it's about more than just perfect hiring and recognizing your mistakes. As Flanzraich explains, "Sixty percent of the culture is the people that you hire, and 40 percent of culture is sort of the traditions, the things that you do, the attitude that people have, the way that you position interactions and communication."
Working on It: Culture as Part of Your To-Do List
While hiring rock stars is a good start, you have to work culture into your schedule and look for innovative ways to instill and reiterate your core values. For example, not only does Barry do 360-degree reviews, she also places emphasis on offsite activities and internal mentorship.
"When we were about to expand the team, we ended up doing a rock climbing afternoon and brought the whole team out to do rock climbing because [the CTO] Scott is wildly passionate about it," she said.
This includes newbie-led activities, where the newest hire chooses the outing. "The goal is for the new candidate to really share something about themselves that they're really interested it, something they're very passionate about."
Flanzraich also focuses on immediately integrating new hires. For their team, new hires go through a "Gr-auntlet" (Greatist puts a "Gr-" in front of everything) where they do a small bonding activity with their team. They also have a question-based welcome meeting, featuring brain teasers like "would you rather fight 100 duck-sized horses, or one horse-sized duck?"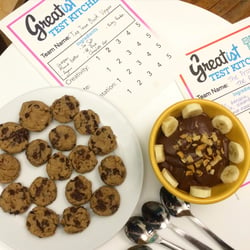 Activities like these keep conversations fun and engaging. Asking everyone the same questions or having them try the same activities fosters a positive group dynamic that wouldn't happen without deliberate guidance on the part of the CEO.
"When you collaborate as a team on something and you kind of get yourself into a new position, a new role, it's important to really understand the full dynamic of the team. So I would never underestimate how valuable it is to do team bonding activities," says Barry.
Supporting Your Team: Balancing Culture Is Part of the Job
Although Fleiss also does team offsites like ski retreats and days at the beach, she knows that a company's culture starts with the CEO. "Honestly, in a startup, so much of the culture is me and Jen [the founders], and it's our personalities," she says. "That means having the time on your plate to have coffee with people and getting to know everyone, which is harder as the company grows. It means getting enough rest and structuring your job so you can be happy and your upbeat, social self every day."
At Greatist, they've adopted an inverse-pyramid structure that puts the CEO at the bottom. As Flanzraich sees it, his job is to support everyone else, and he finds that his team culture is stronger for it. Although it's more work on his plate — if someone needs help or a random task arises, he has to step up — he sees enabling the team as an important part of the founder's role.
But balancing being the CEO and laughing with your team can present its own challenge. Leading a rapidly growing company requires a more businesslike relationship, which can be both scary and sad for an engaged founder.
"On the one hand, the people on my team are amazing. And I would love to be their best friend," says Flanzraich. "On the other hand, my job is to build the best business I possibly can. And that includes firing, hiring, moving, managing in every appropriate way to get us there. And when you're best friends with someone, that can really get in the way and complicate that relationship."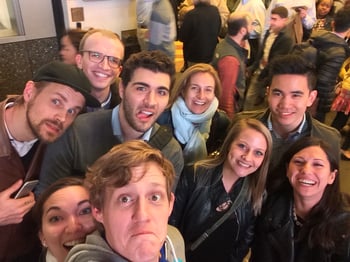 Barry balances this by holding unmissable weekly meetings with her C-level executives, along with an open-door policy. Employees are never isolated from one another, either; the executives don't cluster and no department is siloed, further emphasizing a culture of interactiveness and connectivity. Barry also makes time to sit with her employees and eat pizza on Fridays, chatting with developers rather than directors.
Instilling Your Values: Making Your Values Your Culture
"We have a very crisp, clear set of core values that we talk about quite a lot of Greatist. We also interview people and have questions to speak to each of those core values to make sure that they're aligned," says Flanzraich. As a healthy-lifestyle startup, their brand is also their culture. While easy to explain, it still takes effort to maintain.
For companies that are growing more quickly, communicating culture can be even tougher. As Holmes wrote: "To solve this, we decided to create a company culture document, a bottoms-up employee crowdsourced project that could be handed to every new team member who comes in the door."
This manifesto became a rallying point for the Hootsuite team. Fleiss did a similar exercise at her company.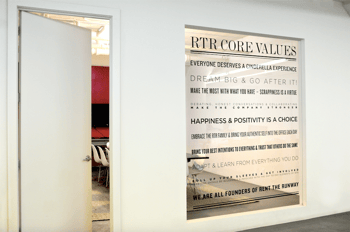 "When we were about 30 people we developed our core values," says Fleiss. "We posted them in several places in the office and on our intraweb, and we introduced them to people when they joined the company. And what we do is, at every team meeting, which we have every month, we offer people the opportunity to nominate someone as a core value winner, as someone who displays one of the care values; usually outside the context of their normal, prescribed role. We ask them to tell that story, and at the end of the year whoever has the most of these awards — we actually pick five or six people — they get to go on trips that the company pays for. So I think things like that keep the culture as part of a living, breathing element of your company."
SPENDING MONEY ON CULTURE: A SMART BUSINESS DECISION
Although paying for offsites and rewarding culture winners feels expensive and nonessential, you can't put a price on enthusiastic productivity.
"[CEOs] must make the 'ROI of happiness' a top priority for their businesses. Because on the flip side, recent studies have shown that happy employees simply work harder and are significantly more productive than their less engaged counterparts," writes Holmes. This explains why his office includes fun design elements like a camping tent and why he encourages employees to bring their dogs to work.
Flanzraich agrees. He encourages employees to live healthy, balanced lifestyles and insists that everyone take vacation. "I would probably encourage all CEOs to make that a priority, mostly not because it's a good guy thing to do, [but] because it's a good business thing to do."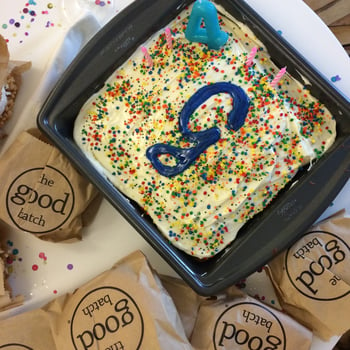 It's worth the effort to make culture an enduring part of your business. It will evolve with or without you; if you actively manage as you grow, you can help shape it to improve the output of your employees and the overall value of your company.
Says Fleiss: "In the beginning there was more the founding team and me. I think now the company has a life of its own, and it's about so much more."
---
This feature originally appeared in YEC Quarterly, a print magazine for YEC members.
All images courtesy of listed member companies unless otherwise noted.