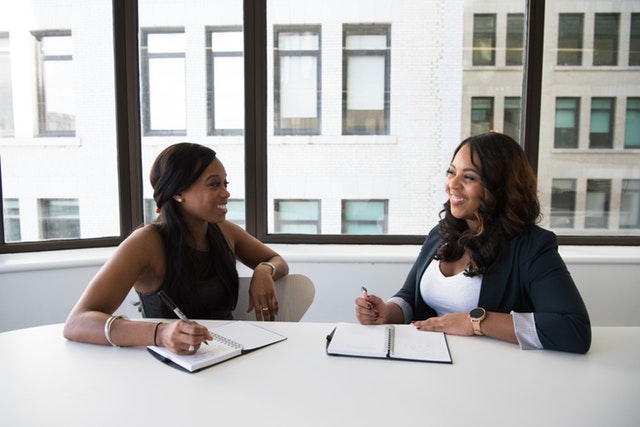 Hiring a New Employee? Look for These Six Traits
Leila Lewis created Be Inspired PR in 2007, the first full-service public relations agency dedicated to the wedding and special event industry. Passionate, focused and results-driven, Leila works closely with wedding, wellness, and lifestyle brands – educating clients on marketing strategies, rebuilding corporate image, securing top-level media placements, and helping them book new business.
---
Look beyond the candidate's resume by assessing the characteristics that will make them a success at your company.
When adding a new member to your team, you want someone who is driven, hard-working, independent, personable, and able to contribute for the long term. But how can you know all of that from only a piece of paper and an hour-long interview? At Be Inspired PR, we are very selective when hiring our employees, and we've learned to look beyond what is listed on a candidate's resume.
Holding each potential employee and intern to the same high standard has led us to have an amazing, cohesive team and growing success. If you're hiring, keep your eyes out for these six critical signs:
Loyalty
When looking at a resume, I look for consistency. Although some people think that a good resume is one that is filled with a variety of work experience and positions held, I look for the opposite. If it is apparent that an applicant has jumped around from firm to firm, they may not be someone who is going to stick with your company. When hiring, you want someone who is going to give their time and dedication and can eventually be given more responsibilities to become an important asset for your team.
Inventiveness
When interviewing potential employees, ask them what they can do for your company. While you want to hear about their past experiences, you also want to know what they bring to the table. You want an employee who wants to know what they can do for you, not what you can do for them.
A Fitting Personality
Ask questions that will tell you about the applicant's personality. If all other aspects of their resume are impressive, but their personality won't mix well with your team's, they might not be the person for the job. Their qualifications won't mean much if they can't work well with others. Getting into more personal information and background details of your potential candidate will help you decide whether to hire them or not.
Experience
Don't limit yourself to only hiring someone who has had experience in your field. Hiring people from different industries and different backgrounds can prove extremely valuable to your company. You want a staff that can work well together but think differently. Hiring outside of your industry can bring a fresh perspective and new ideas to the table. Fast learners and team players make valuable employees no matter what their background.
Knowledge About Your Company
When an applicant is knowledgeable about the goals of your company, it means they are serious about the position. If they already know some of the operations of your business, they're ahead of the game and could save you some time when training them. The fact that they have done their research and shown dedication to a company that they aren't even a part of yet is a very good sign.
Work-Approved Social Media Accounts
Before you go ahead and hire who you think would be the perfect employee, take a look at their social media accounts. What people post to the public can give you a good idea of what kind of employee they will be. An abundance of selfies and self-promotional posts—why they are so great and who they are hanging out with, etc.— is a red flag for me. As well, be sure they aren't posting during business hours, as that indicates they don't respect employers enough to refrain from posting personal content on the company's time. If you think their pictures are not fitting from a future boss's perspective, your clients will most likely feel the same way, and you don't want that person associated with your company.
It's challenging to know a person and their work ethics from a piece of paper and one or two meetings with them. After assessing them, listen to your gut. You know best whether someone will be a good fit for your office, and don't be afraid to take a chance with someone you feel good about. You could be wrong, but choosing the wrong people can often help you with future hires. You'll learn to choose the right people again and again.