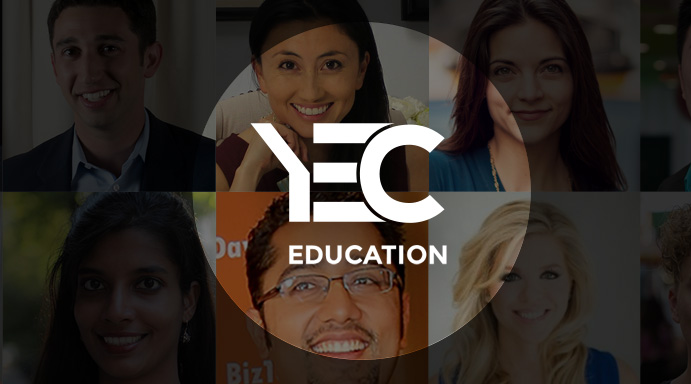 Designing Effective Presentations With Arel Moodie
In this video clip, Arel Moodie, founder of The Art of Likability, shares advice for delivering great presentations no matter your audience. First, determine the most important thing you want your audience to walk away remembering and then reinforce this one idea through every story you tell. You should also identify your audience and what you know about them, as well as all the reasons they might not believe your message so you can address this in the presentation.
"When we look at the greatest presentations of all time, they leave you with one idea."
More about our expert: Arel Moodie is the best-selling author of "Your Starting Point for Student Success," is known as America's Top Young Speaker and is the founder of The College Success Program. Arel partnered with the White House to help fight youth unemployment and promote job growth. He has also been a featured speaker at the White House. Arel was just chosen by the U.S. Chamber of Commerce to sit on the board of a committee to create ways to help recent college graduates find employment.
Inc. Magazine called Arel a "High-Energy, Motivator" and named him to its "30 Under 30 list" of America's coolest entrepreneurs under 30 years of age, joining people like Mark Zuckerberg, founder of Facebook. Essence Magazine said "Arel should be the poster boy for rags-to-riches stories... He is America's Top Young Speaker." Arel has been quoted in The New York Times, Forbes and USA Today as a thought leader on youth entrepreneurship and leadership.
Arel grew up on welfare in the projects of Brooklyn, NY where he witnessed those around him being murdered and imprisoned. College became his only way out; he took advantage of his opportunity there and it forever changed his life. He was the president of four student organizations, named one of the top five exemplary students at his school and also named the most outstanding graduating senior of his class. He started his first internet business in college that helped students find off-campus housing, roommates and sublets. After that company was acquired he became one of the owners of a million dollar event production and education company.
As a professional speaker, he has spoken to over 175,000 students in 45 states and 5 countries while still in his 20s. He recently started Turkey Tees (www.turkeytees.com), which creates awesome T-shirts for students. For fun, Arel likes to dance; he has performed at Madison Square Garden and has a YouTube video with over two million views. He was also featured in the Super Bowl XLVII Half Time Show.