Speaker Series
Extraordinary discussions with experts ready to help you and your business grow
Upcoming Speakers To Be Announced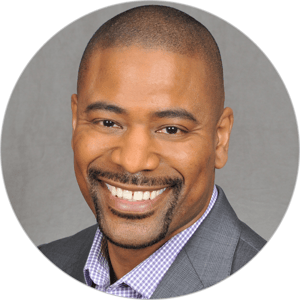 Replay: Diversity, Inclusion, and Bias: An Honest Look Inward With Dr. James Pogue
Presented by Dell Technologies
What's your comfort level with diversity, inclusion, and bias? Dr. James Pogue, an expert on unconscious bias, joins our Speaker Series to guide us in exploring how well we are engaging with sensitive topics.
Many companies have made public statements about diversity, and in July, speaker Mylena Sutton discussed additional ways to make an impact. Now, it's time to take an honest look inward and improve ourselves.
Dr. Pogue will share the latest research on bias and its impact on both individuals and organizations. He'll walk you through his DIB (Diversity Inclusion & Bias) process to evaluate where you are and share advice on how to make progress from there.
This event is open to YEC members and their teams. Learn more about how your organization can benefit from the
YEC technology concierge powered by Dell.




"After hearing Dr. Pogue speak, it is clear no one left the same way they came."
John R. Lopez, Assoc. Director, Lincoln Medical & Mental Health Center
Additional Speaker Series Replays