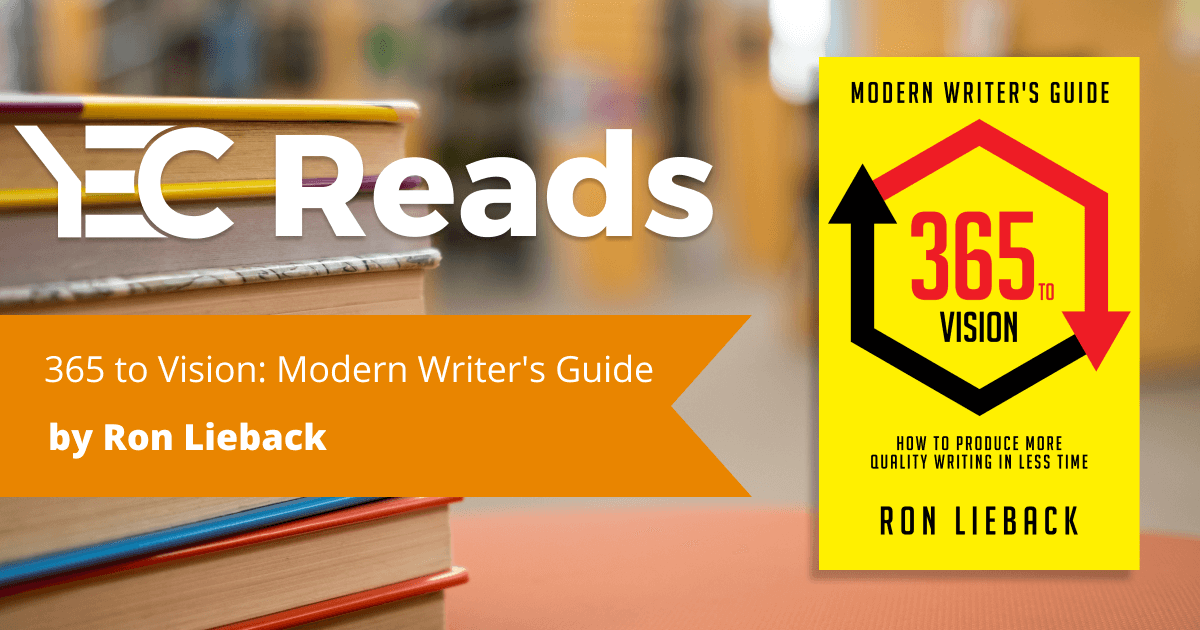 YEC Reads: 365 to Vision by Ron Lieback
Welcome to "YEC Reads," a series presenting business books for entrepreneurs authored by members of YEC. Today's pick:
365 to Vision: Modern Writer's Guide (How to Produce More Quality Writing in Less Time)
August 26, 2020
Our Take:
In 365 to Vision, YEC member Ron Lieback offers an overview of SEO, journalism, editing, and content promotion on social media, and emphasizes the importance of writing often to write well.
About This Book:
Are you struggling with creating clear and concise writing daily? Are you not earning enough money through your writing to live a comfortable lifestyle? You've found the book that will become your guide to most of the issues that modern writers face today, from freelancer bloggers to corporate copywriters to ghostwriters to business owners.
365 to Vision: Modern Writer's Guide guides the modern writer through the development of habits and routines that power exceptional writing. Writing well is the byproduct of writing often—of committing to your practice day after day, week after week, 365 days a year. Moreover, writing for modern audiences requires a deep understanding of the needs of readers, search engines, and publishers alike. This book explains this and more.
Ron says, "This book will help YEC readers improve their writing drastically, whether creating blogs, articles for Forbes, books, or everyday emails. The book differs from other writing books because it guides on productivity and routine rather than just technique and craft."
About the Author:
YEC member Ron Lieback is the founder and CEO of ContentMender. He has two decades of writing, digital marketing, and business development experience.
Reviews:
"Nobody is born an amazing writer, just as nobody is born with an athletic body. And there is no "magic bullet" that will help you instantly become an exceptional writer. However, Ron's book will tell you exactly what you need to do. You'll just need to follow the advice and find what works for you."
— Danny Goodwin, Executive Editor at Search Engine Journal