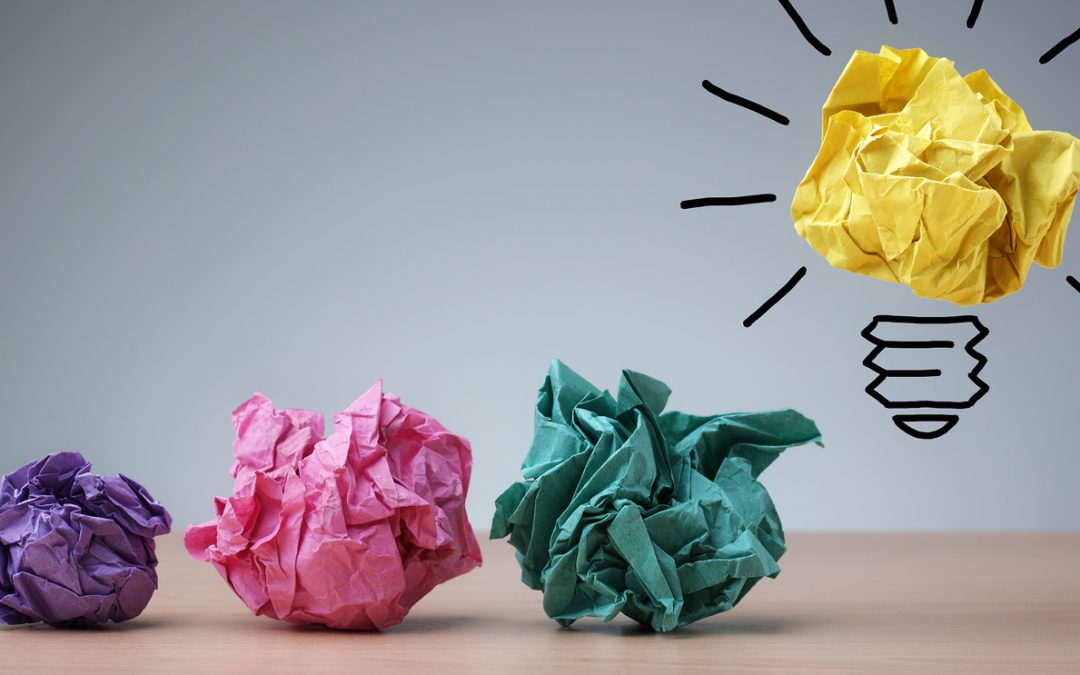 Why Pushing Off Thought Leadership Is a Costly Mistake
From YEC's partners at Influence & Co.
---
Jumping into a new initiative without thinking it through isn't wise for any business leader -- especially when that initiative is on the company dollar and your reputation is on the line. But when it comes to thought leadership, you could seriously be costing your company (and the company brand) by dragging your feet on developing and executing the right strategy.
Building credibility in your industry is vital to strengthening relationships with your current and prospective customers, standing out among your competitors, establishing a positive reputation in the industry and setting your company up for overall success down the road.
By being proactive about creating engaging content and positioning your team as leading industry experts, you'll draw yourself closer to your customers and prospects. Further, by getting and staying ahead, you'll earn what my team calls the "first-mover advantage." (Read more about it on our blog.)
Now, while you might be on board to tackle a thought leadership strategy, you still need to convince your executives that it should be one of your team's top priorities in 2016. When you set out to make the case, remember these key reasons leaders continue to push off thought leadership -- and why these reasons don't hold up:
Excuse No. 1: "We're looking to hire a content person in the future."
While my team and I completely understand the value of designating an employee to handle all things content, you're wasting time by not taking advantage of the resources that are readily available while you're waiting to hire that content person.
With all the articles and in-depth guides available about content marketing, your marketing team should start taking the lead on these initiatives right now.
And while it's great to keep things internal, outsourcing some of your efforts and partnering with a content agency in the early stages can be immensely helpful in nailing down a long-term content strategy that will achieve your business goals.
Excuse No. 2: "We're in the middle of a rebrand."
Rebranding isn't just about getting a fresh new look. A rebrand alone won't engage your audience and position you as the credible expert your prospects will turn to.
The ideal time to get started on your thought leadership strategy is during a rebrand -- not just once it's all said and done. During your company's rebrand, you can more easily discover key areas to showcase. You can also learn where and how to take a new approach in your messaging, as well as put new processes in place to help showcase and communicate what you've found. For a deeper dive on why this is the prime time, check out our article "Why a Rebrand Shouldn't Hold You Back from a Thought Leadership Strategy."
Excuse No. 3: "Our team has other priorities that are more important."
This excuse baffles me every time, and it's one my team and I hear quite often. What could possibly take priority over establishing your brand as a credible, industry-leading authority, let alone building trust with your audience?
Many companies focus their efforts on initiatives that provide short-term gains because they believe it's easier to monitor progress, track ROI and put a stop to programs that aren't delivering the desired results. But this short-term focus is where leaders tend to get stuck.
While there are ways to monitor progress and track the ROI of your content, you won't see results overnight, and without that guarantee, many leaders are hesitant to prioritize this effort. Thought leadership is not the kind of initiative that yields immediate results. However, when executed properly, it can deliver a lifetime of ROI. What's more important than that? To help get you started, here's our eight-step guide to thought leadership.
Excuse No. 4: "The budget just isn't available for this type of thing."
While budgeting is a very legitimate reason for not jumping in, understanding where the budget for a thought leadership strategy can come from is a piece of the puzzle many companies often overlook.
Thought leadership through quality content isn't solely a marketing effort -- it touches nearly every department in your company. Co-founder and president of our company, Kelsey Meyer, wrote an article on budgeting for thought leadership that highlights specifically the department goals that can be positively affected through this initiative.
One example she gave was how much content has improved our team's sales calls. Using content to educate qualified leads builds trust and adds validity to the points your sales reps have made in a call or via email (and nurtures leads further down the funnel). While your marketing team may not have the full budget on its own, other departments -- like the sales team in Kelsey's example -- that will benefit from thought leadership content can help cover the remainder.
As with any new initiative, your executive team may need some extra convincing before you can adopt a thought leadership strategy to benefit your company. By understanding why so many teams are dragging their feet on this proven strategy, you can be better equipped to handle objections and make a solid case for thought leadership in your company.