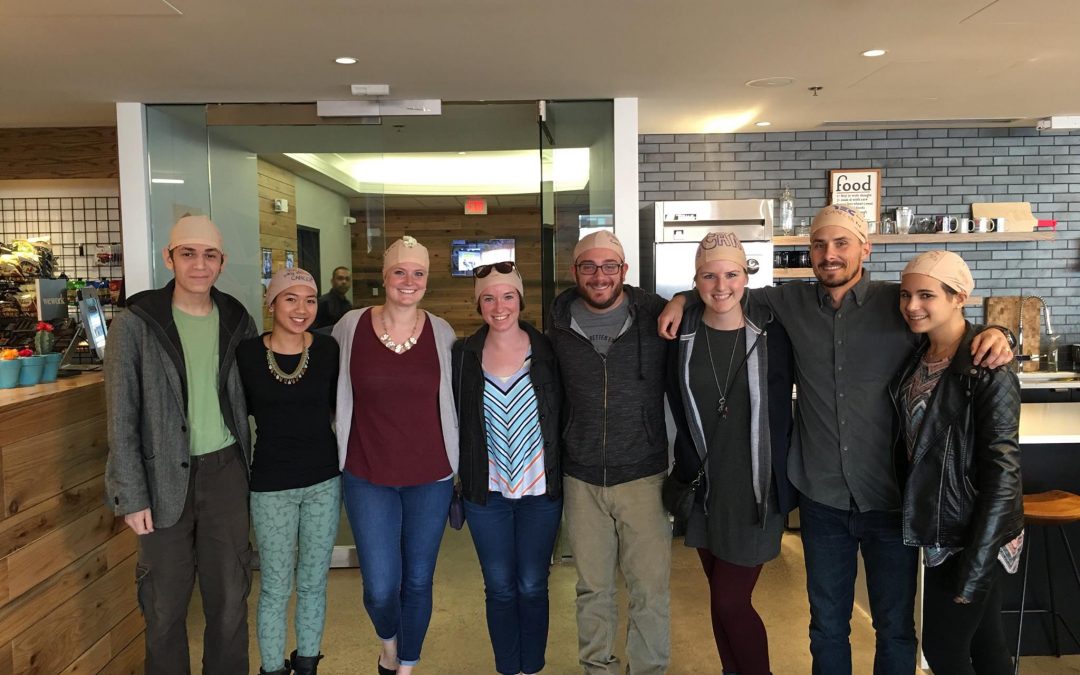 The YEC Team Goes Bald for Be Bold, Be Bald!
On October 16th, the YEC team joined thousands of others around the nation for Be Bold, Be Bald!'s fundraising and awareness-promoting event. In order to improve awareness in the fight against cancer, our team spent September and early October raising money to donate to The Leukemia & Lymphoma Society, which culminated in a day spent wearing bald caps around Boston and our office.
Ultimately, our team raised nearly $3,000, more than double our initial goal.
"I am really beyond words (well, almost) at how generous our extended network of friends, family and overall supporters has been. Saying you all blew my expectations out of the water would be an understatement," said Nicole Niss, one of YEC's community managers, who helped organize the event for our office. "I am also incredibly proud, honored, and humbled by my team at YEC who jumped at the chance to do this event, rocked bald caps for the day (some in other parts of the country!), and even went to a team lunch rocking them."
Created by Small Army for a Cause — a Boston-based company of professional storytellers — Be Bold, Be Bald! is an annual charity event founded in 2009. The event invites participants from around the country to wear self-decorated bald caps for a day to show their solidarity with patients and survivors who've lost their hair during their battles' with cancer.