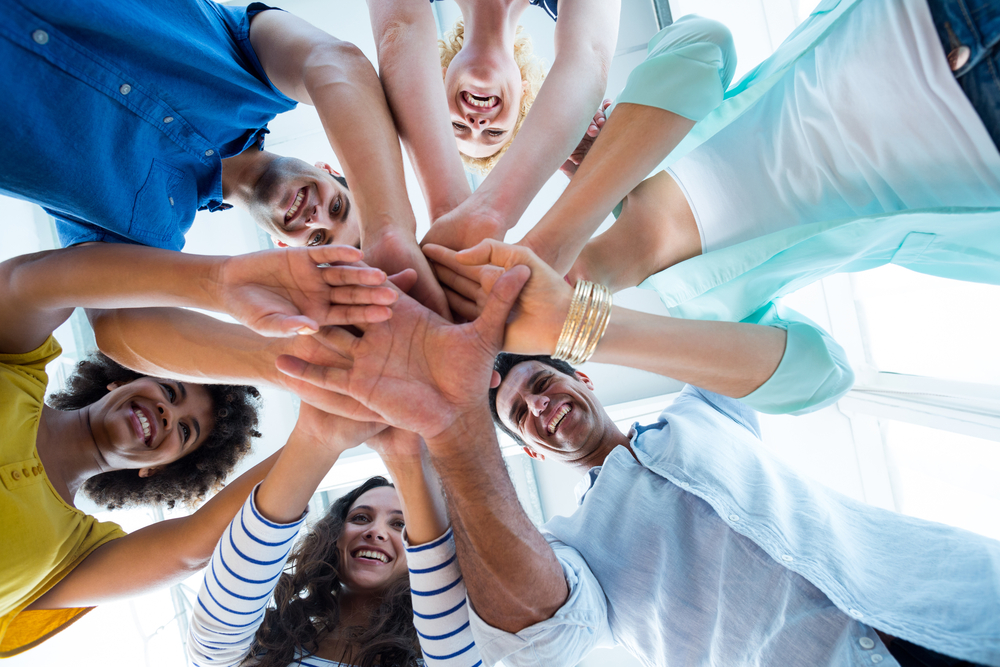 How to Empower Your Team to Build a Culture You're Proud Of
Brian Pallas is the CEO and Founder of Opportunity Network, a business matching platform valued at $165M where selected CEOs and private investors grow their businesses worldwide. The Italian entrepreneur worked at the Boston Consulting Group and earned an MBA from Columbia Business School. He has been a speaker in the World Economic Forum, and a judge of the best 30 Under 30 by Forbes.
---
Take another look at your established processes and what they mean for your culture overall.
By 2020, millennials will comprise of roughly 50 percent of the global workforce. Just like the emergence of any other generation, companies will have to deal with a new set of challenges and create a different working environment and culture for their talents. Today, millennials are inevitably becoming a larger influence on the future of our business, while for many companies, baby boomers and Generation X still hold the steering wheel.
In a fast-growing global technology company like ours, we recruit talents from the baby boomer generation to millennials. We have over 60 employees from more than 25 different nationalities. We are present in 10 different countries and are still growing. The wide range and set of diversity prompted us to take culture very seriously early on. In order to preserve our company's culture and ensure our core values are embodied throughout the organization, we abandoned the traditional way of establishing the company's core values. Rather, we let our people create and own the culture themselves. Here's how you can look to do the same within your own organization.
Creation: Collective Thinking
During our company's first-ever annual retreat in 2014, we asked all employees to independently think about what values matter most, both in the people they work with and the company they build. We then grouped the ideas into different categories based on their semantic definitions, and picked one word to represent each category. Each person then had an equal chance to vote for the value of his/her preference and decide which ones should define our company's core values.
Based on the results, we discussed the outcomes together and consequentially narrowed down the list that same day. We decided on four elements. Just like that, our company core values were created.
The first people we hired to build our company collectively established these values. By taking collective thinking one step forward to collective ownership, we empower everyone to become a culture bearer of the company.
Preservation: People Culture
We work to preserve what we have as we grow. Hiring the right people for the right job is very important, but in order to do so, you first have to find those people. We designed our recruiting process in such a way that every candidate is interviewed and evaluated by the "People Team" before they go through any formal assessment with our different business units.
Hire people who possess both the personal qualities and technical skills required for the job. Because this is easier said than done, we use this recruitment process to reduce the potential risk of compromises that the business units may make — especially when they need to fill any time-sensitive hiring needs. Take advantage of your employees' professional network: If our team values someone's capability and trusts their character, this candidate is more likely to be a cultural fit for our company. It is equally important to search for the right people outwards as it is from within.
Evolution: Feedback and Growth
Most large companies have formal employee feedback system and provide managerial training to ensure that employees can give and receive feedback for personal and professional development. The intent is to keep employees engaged at work and improve their performances. However, a Deloitte public survey shows that more than half of executives believe that their current performance management approach drives neither employee engagement nor high performance.
We believe the traditional feedback system needs to be revamped. All companies, large or small, matured or high-growth, should have feedback mechanisms in place that keep up with their evolving culture. Instead of using a score sheet to quantify employees' performance and satisfaction, we use only open-ended questions to guide the feedback sessions, like:
"Imagine you can take up any role in the company today. What would it be?"
"What types of skills do you use the most day-to-day, and what do you think are your strengths?"
"Do you enjoy doing what you are good at, or would you rather do something you are unfamiliar with? What do you think is the current split between the two types of tasks?"
Conduct feedback sessions more frequently in a flexible and personalized manner. Focus your discussion on the employees' future goals and aspirations rather than on past performance. Such systems yield more candid and realistic feedback for both the managers and employees, and as a result, a higher level of mutual understanding and communication.
As the saying goes, "The only constant is change." Corporate culture is no different: One static instruction manual cannot provide the secret sauce to managing ever-evolving company culture. Empower your people to decide the culture that will help them and the company thrive. Managers will stay nimble and keep an open mind.
Looking back, I was fortunate to be able to develop our company culture from the ground up. We are able to preserve the essence of our promise to employees, business partners and shareholders. Today, we feel very confident about our culture of success, and putting these systems in place should help you elevate yours as well.