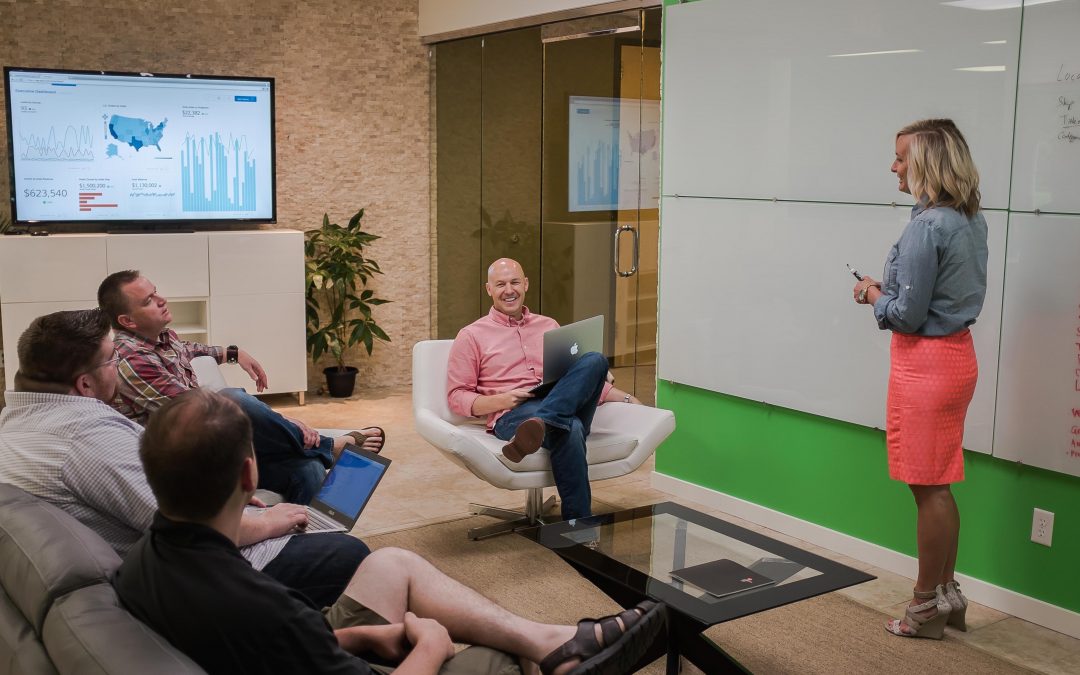 How to Build a Company Where Culture Comes First
At first glance, news on the culture front looks bad for U.S. employers: Gallup found that, while employee engagement is at its highest since 2000 ("engagement" being defined as employees who are involved in, enthusiastic about and committed to their work), only 31.5 percent of U.S. employees were engaged in 2014. Millennials came in at 28.9 percent — the least engaged subset. Worldwide, the number is a measly 13 percent.
However, at the same time, employees at the best places to work — like the 12 companies that have made the Fortune "Best Companies to Work For" list consistently for the last 18 years — are reportedly happier than ever. (The list is ranked using employees' rating of their employers on culture-related criteria.) Authors Peter Flade, James Harter and Jim Asplund discovered a similar distinction among the Gallup Great Workplace Award winners, which enjoy more than double the overall U.S. engagement numbers internally; their study of those workplaces identified several important cultural similarities, including leadership's willingness to "trust, hold accountable and relentlessly support managers and teams."
Engagement isn't the only upside to great culture. An analysis of the Fortune "Best Places to Work" list's publicly traded companies shows they outperformed the S&P by 2 to 1.
With millennials — a generation happy to mix work and life so long as that "work" aligns with their values — taking over the workforce, figuring out how to define and proactively manage your own culture is more important than ever. "By 2020, the U.S. bureau of Labor Statistics projects that 50 percent of the U.S. workforce will be Millennials. Take a look at your company to see when you will hit this major demographic milestone so you can prepare for it," advises Lindsey Pollak, millennial workplace expert and author of the New York Times best-selling Becoming the Boss.
Preparation goes beyond tweaking your functional HR policies — it means taking a hard look at your culture and how it manifests in every part of the business.
Defining (And Getting Feedback On) Your Core Values
For Beth Monaghan, founder of the public relations and content marketing agency InkHouse Media + Marketing, the matter of actively managing culture became even more pressing in the last year or so, when the company grew from about 50 to nearly 80 employees in Boston and San Francisco. "We're at a size now where everybody doesn't work with everybody anymore," she says. "When we were smaller, people could just walk into my office and I knew everything the moment something happened."
After InkHouse was named one of the Top Places to Work by The Boston Globe in 2014, The Globe shared its (anonymous) employee survey data with InkHouse's leadership. The results were edifying, so much so that Monaghan shared them with the entire team; furthermore, InkHouse's leadership sat down to rewrite the company's core values and present them at a company-wide meeting in January. They also presented company financials, because one of the things they learned was that InkHouse employees craved more transparency. "We felt like we are a different agency and while the same things matter, the way that we articulate them needed to change," she says.
Susan LaMotte, founder and CEO of the employer brand and recruiting strategy consultancy Exaqueo, has helped lead many companies through this process, which she calls "culture work": that is, helping employers define their culture, communicate it, get feedback on it from staff, and then establish it company-wide. Typically, the startups she works with aren't ready for culture work until there's investment (and with it, a mandate to grow quickly).
But culture work isn't just about writing down your values. "It includes not just core values, but something that we call work rules, which are essentially how your core values manifest themselves in the workplace," she says.
LaMotte's team starts with an exercise for the leadership team — "we actually won't do culture work with a company unless the CEO is involved," she notes — that asks three questions: What do I personally value in life? What do I value in a work experience? And what values do I think we can build here at company ABC?
They then break the leadership team into two-person groups to focus on the "work rules" part. "For Buffer, for example, transparency means we share all company salaries," she says. "For other companies, [that value] might mean being very transparent about financials."
The final step is critical: Taking the values and work rules to the employees for comment and feedback.
"You alone cannot create a culture," Monaghan says. "You can articulate what you would like it to be, but the people you hire are the ones who create your culture."
Pulling Culture Through
Writing down core values and work rules is just the first step; you have to then "pull it through," to borrow LaMotte's phrase.
"You want to look at your entire employee lifecycle and ask yourself, where can we pull through the culture? So you're looking at everything from how you talk about your company in the public eye to what your listing on AngelList looks like.. all the way through to performance management," LaMotte says. "The most important thing you can do is make sure that you're evaluating your employees from a performance perspective, on their alignment with the core values. And if they don't perform well, they're out. You have to hold them accountable and that includes yourself."
15Five founder and CEO David Hassell agrees accountability is integral. 15Five is a software platform for asking employees to answer a set of questions (in 15 minutes) to which managers can respond (in 5), simplifying the feedback process.
"When individual, team and company goals are shared openly, something magical happens — people get more done," he says. "I don't just mean busy work; you can see measurable results like lowered costs and increased revenue. People will show up for a boss they like and respect. People also show up for their co-workers when they know they can trust them to get the job done, and they also desire to be worthy of the trust of their peers."
In addition to filling out his own 15Five report, sharing team goals openly and often, and inviting employees to be candid about risks (even if they fail), Hassell recommends meetings for consistency. "Hold one-on-ones and team meetings every week as a sacred practice. Ideally you can do this in person, but if the team is distributed I advise holding a video conference. So much gets lost in translation over email, chat, or phone calls."
---
3 Questions to Ask Your Team
Hassell picked 3 questions from 15Five's bank — they've got tens of thousands— that, in his experience, can help managers and leaders get a good idea of where their team is at and what needs fixing most.
What challenges are you facing? Where are you stuck? "Often just writing about where you are stuck begins the process of shifting perspective and getting clear on how to resolve it by yourself."
What's going well in your role? Any wins (big or small) this week? 15Five now has a "Goals & Accomplishments" feature that helps boost morale even more.
Provide feedback on how I can be a better leader. "This one will probably be the toughest on your team, but the responses will also be incredibly worthwhile (if you can handle them)."
---
The good news is, transparency and accountability go hand in hand. Rob Nelson was inspired to start Grow, a company that provides cloud-based business dashboards to track key metrics in real time, in part after seeing the effect of a management consultant at a previous workplace. "We went from a company without much direction or guidance, or really any culture at all, to then looking at and measuring the right things. And giving visibility on all those measurements and holding everybody accountable. It dramatically changed the culture," he says.
"[People who weren't great employees], they weeded themselves out. The real star players or performers loved it because it was a lot more transparent for them and they could see the results."
Part of Grow's mantra is that you can't just measure, you have to make the data readily accessible -- in their case, via dashboards physically stationed around the office. The gamification aspect is highly motivating; Nelson's own engineers are now excited about KPIs, in no small part because they get to see themselves approach milestones on a screen.
"I think a lot of people just kind of get confused with culture, thinking it's a ping-pong table or it's amenities, and I think at the end of the day the biggest driver is people love to win. That's what's motivating them more than anything else," says Nelson. "And if you don't even keep score, or you don't know what the score is, how do you know if you're winning?"
Managing the "Jigsaw" of Human Resources
Perhaps the hardest part of managing culture is figuring out what makes employees tick, so you can continue to course correct and invest in what matters.
When Exaqueo asks employee sets to rank what matters most to them based on a proprietary list (which includes items like compensation, healthcare, family-friendly benefits, workplace food perks, et al.), "nine times out of 10, you'll find startups spend all their money on visual cues," says LaMotte. "But really what employees want is career progression."
Serial tech founder Frederick Townes, who was the founding CTO of Mashable and went on to launch the agency W3 EDGE, has honed a unique philosophy about career progression. It's especially helpful at Placester, the startup he most recently co-founded; they just raised $15 million in Series B funding and announced plans to double employee headcount from 50 to 100 in the next year.
Too often, he suggests, we use the word "fit" to signify an inevitability: an employee who starts out in a subject matter expert role will gradually become a manager and then an executive, and so on.
Instead, Townes aims to provide mentorship for a career path so that "what the employee wants to do and have in the future are aligned."
"As a leader, you have to continue to work the jigsaw of human resources to position the company for success. You can do experiments, you can do tests, you can interview people, you can challenge them, you can bring in outside resources, you can do all these different things that will help you both improve your skills as a leader," he says. "But don't expect that everyone fits forever. In fact, some of the most fabulous employees you'll have will know many of their limitations. And while they're able to contribute on a lot of different fronts, they'll say, 'Hey I can't do that.' That doesn't mean they're not a culture fit. They're actually saving you a lot of turmoil because you can say, 'Oh, are you sure, why do you think that? Great, now I understand, I'm going to go get a guy who can do the operational stuff. Is that what you mean?' and they'll say yes or no. And then they continue to fit, as a result.
"Part of leadership and figuring out who fits where and for how long, is having that dexterity as a leader to help them, even if you're not able to communicate that way, just to keep the jigsaw moving forward."
It bears pointing out that the basics — like benefits — must still come first. Pollak encourages founders and managers to balance coaching and mentoring (which are highly valued by millennials) with strong leadership. "There will be instances where you'll need to enforce deadlines, make unpopular decisions or not attend an event, such as late-night drinks after a company function," she says. "Another mistake is not protecting your leadership (or leadership potential) with benefits. Your ability to earn a living is your greatest asset, which means you have to protect it. Plus, benefits can be a key way to attract and keep talented employees. In The Hartford's Millennial Leadership Survey, Gen Y employees said insurance benefits was one of the top three things that companies can provide to retain them."
"It's funny," says Monaghan. "When you build a company, you think about the things that would make you the most gratified. We get awards for growing quickly, and I love those awards. But the one that meant the most to me was The Boston Globe Top Place to Work award. When somebody comes in to interview or a client comes in, and people walk up to me unprompted and say, 'I walked in and it just felt like a really vibrant and open place to work,' it is the most meaningful thing they could ever say."
During his due diligence phase before launching Grow, Nelson and a brand expert went to companies that fit his profile to ask why they wanted better, real-time metrics. "Ultimately we wanted to get to this core purpose of, why do you want this and how does it make you feel?" Nelson says. "And everybody's core was the same. Everybody came back and said, 'I want to be a better leader.' It's not about the dashboard, it's not about the data, it's about measuring what matters and leading with confidence."
---
This feature originally appeared in YEC Quarterly, a print magazine for YEC members. All images courtesy of listed member companies unless otherwise noted.