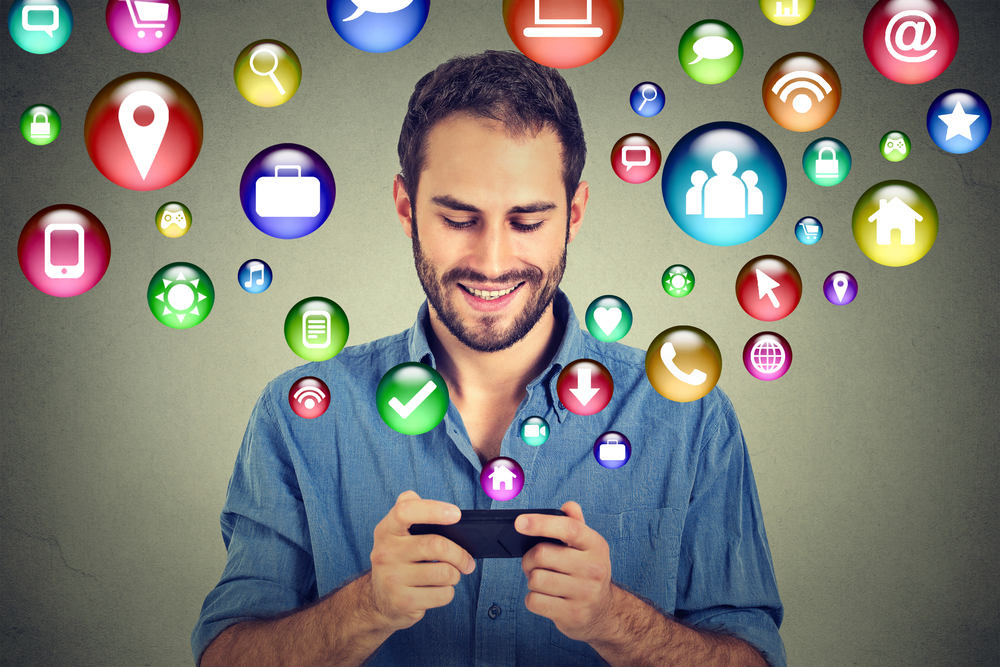 Business Communication for Entrepreneurs: 6 Channels and When To Use Them
"Communication is the real work of leadership." — Nitin Nohria, former dean of Harvard Business School
So you've started a company, and it's not just you and your ideas anymore.
You've got people in the mix, and now the success of your business is more dependent on the engagement and performance of those people than it is on your idea. What can you do to make sure every person on your team is clear on what they need to deliver to bring your vision to life, and invested in making it happen?
Communicate.
Yep, you've heard it before. But have you taken a minute to be sure communication in your company is as smooth as possible? Do you have the right tools? Have you taken the inclinations of different generations into account?
From chat apps to email to phone calls, each channel shines in different situations. Let's take a look at how young successful entrepreneurs put each one to work.
Chat apps: "Hey, can you take a look at this?"
If you're a young entrepreneur, you're probably already sold on the efficiency of text communication. For wrangling a team (especially a remote one), chat apps like Slack and Teams are outstanding hubs. They feature:
Quick direct messaging: Chat apps are possibly the best mode for running quick questions by colleagues. They can respond when they're available, so no one's deep focus is interrupted, and it's easy to refer to previous conversations in chat logs.
Channels for collaboration: Create one for each team or project, and get creative with social channels, especially for remote teams, where people can chat about interests
Status displays: If you're focused on a big project, out to lunch, or in a meeting, you can set a status message so that colleagues know where you are.
Emojis and gifs: Use these to convey tone and energy — super-helpful in an otherwise all-text environment.
Email: "Re: Project"
External communication (i.e., with clients, customers, and suppliers) often takes place almost entirely by email. And email still has its uses in-house:
Send out employee surveys. When your team has a chance to weigh in on company issues, they feel more ownership and build commitment.
Distribute an in-house company newsletter.
Forward client correspondence to the team member best suited to deal with it.
Project management software: "Who's doing what?"
Unclear expectations, confusion over who is responsible for which part of what, and miscommunication of deadlines. All poison to efficient operations; all avoidable.
Even a two-person company can benefit from basic project management software, and for larger businesses, these systems are pretty much required. There are free versions and expensive, tricked-out versions. Look into Asana, Trello, Jira, Basecamp, or any number of other options, and find the one that works for you.
Documentation: "Write down the important stuff."
Some things just need to be written down. Even if you do 95% of business from your phone and dread typing anything longer than a text. Keeping things clear, organized, and standardized will pay off in spades.
Some of the items best kept in writing (in a place that can be referenced by your employees):
Employee handbook/guidelines
Style guides for written and designed materials
Standard operating procedures
Collaborative documents for shared projects
Meetings: "Conference room, five minutes."
No matter how well your asynchronous communication tools work, the time will come when a meeting is necessary. And meetings don't have to be the worst. Just be sure you have a clear agenda, and a designated leader/meeting wrangler to keep the discussion on track.
Useful meetings include:
Kickoff meetings for new projects. Everyone shares information in the meeting and then goes forth to make progress.
Standup meetings. Team members share progress and blockers daily or weekly.
Town Hall meetings. Leaders update the whole team on big issues that affect the entire company.
Phone Calls: "How can I help?"
No matter how efficient text-based communication is, phone calls are still a thing.
As a young entrepreneur, you may be going for efficiency with text-based communication, but for adults who started their careers before texting was common, it may seem abrupt and impersonal. If email doesn't get the response you're looking for, try the phone. Some employees and clients may be more comfortable, and therefore receptive, on a call.
Owl mail: "You're a wizard"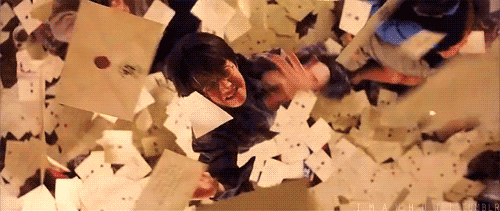 J/k. But wouldn't that be magical?
Seriously, though, there will always be something new. Don't overwhelm your employees with a barrage of new tools, but spend time considering what might enhance or streamline communication among your team, and then get it in place.
As YEC member Jan Qiu, co-founder, Kintell, says, "If we can make conscious decisions about how and where we communicate, we can build better relationships with our team while still saving the time and resources that allow us to run more productive businesses."