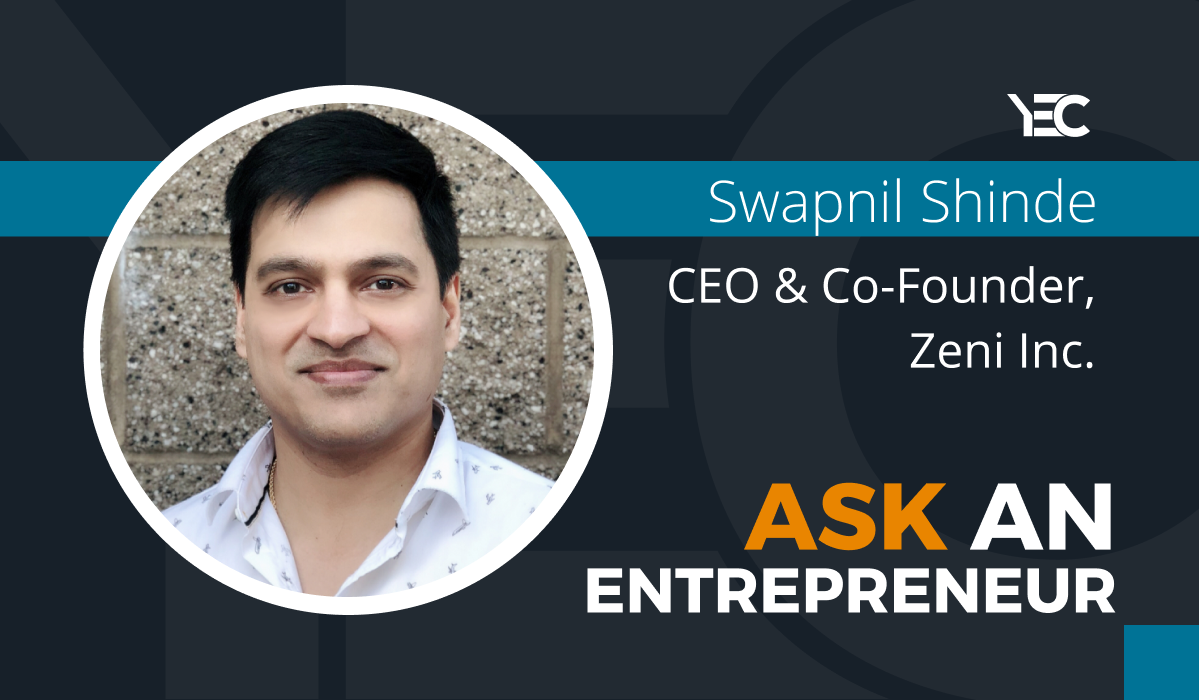 What's the Key to an Encouraging Company Culture?
The Ask an Entrepreneur series features YEC members' experiences in entrepreneurship in a Q&A format.
Question: What's the key to an encouraging company culture?
I want my employees to be at their best, so company culture is top of mind. How can I make sure they feel valued and work productively?
Meet our Entrepreneur: Swapnil Shinde, CEO and Co-Founder, Zeni.ai
YEC member Swapnil Shinde is an entrepreneur and angel investor. He is the CEO and co-founder of Zeni.ai, a company that is building an AI-powered CFO-As-A-Service platform to manage all finance functions for startups and small businesses. Before Zeni, Swapnil was the CEO & co-founder of Mezi, an AI-powered Travel-As-A-Service platform that was acquired by American Express in 2018.
Answer: Focus on trust.
In 2013, an investor asked me to define the culture at my startup. It's a pretty hard question to answer, and I highly recommend that all founders identify and document the ideal culture for their startups as early in the game as possible. I'm working on defining culture at my current startup, and often spend weekends thinking about the key building blocks for our culture.
The central theme of our culture at Zeni is "trust."
For startups, cash is king, but perhaps the most crucial currency in a startup's culture is trust. If you become great at establishing trust with your team, with your partners, with your investors, and with your customers, then trust can be your superpower.
Trust means you keep your word; it means integrity; it means loyalty to each other and your company. A trustworthy work environment will encourage your team to persevere and work hard, and have an openness to learning. Build an envelope of trust. It gives your team a sense of comfort that encourages everyone to be themselves, to agree or disagree with confidence, and help build a work environment that makes everyone feel safe and protected.