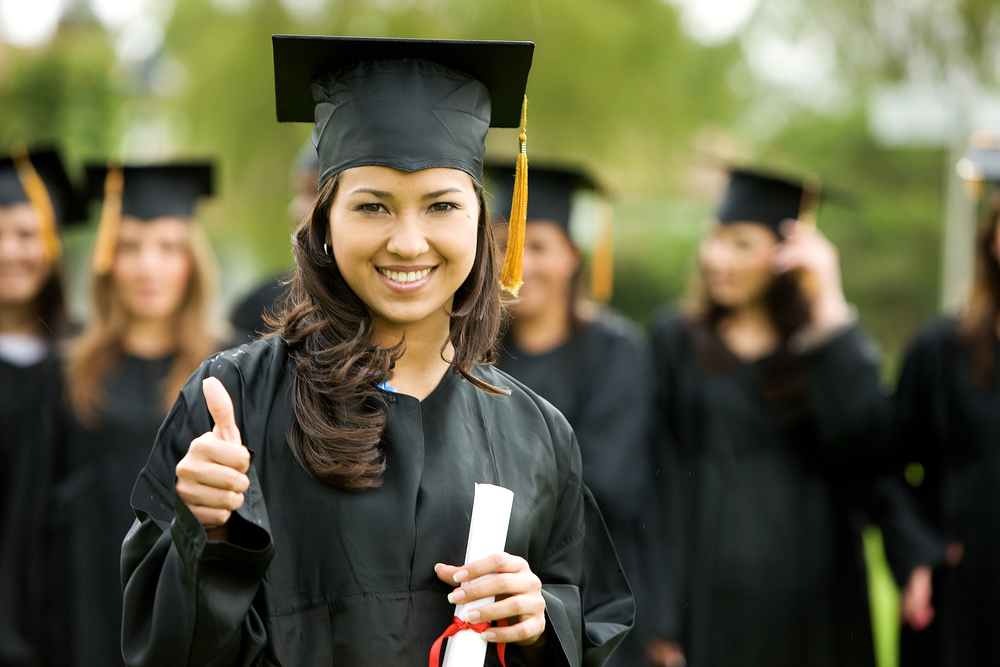 4 Collegiate Hacks That Will Set You Up for Business Success
Lisa Song Sutton is a real estate investor and entrepreneur, holding ownership interests in several companies in the real estate, tech, retail and food and beverage industries, including Las Vegas' #1 alcohol-infused cupcake company: Sin City Cupcakes.
---
These lessons might just be more applicable than your Psych 101 class.
The great debate between college or no college wages on. As an entrepreneur and advocate for higher education, let me assure you that the tactics used for success in college are similar to what you need in the business world. And you get to practice them first in college! Here are four of them:
Put in The Extra Hours
One of the most valuable things I did during my undergrad and postgraduate education was attend office hours. Professors will post their office hours in the syllabus at the beginning of the semester. Take advantage of it. Why? Because most professors are willing to be more than a lecturer on their soapbox if you take the time (and they see your effort) in meeting with them outside of the classroom lecture hall. Showing effort and enthusiasm for the subject and a willingness to learn goes a long way.
In the business world, show effort and willingness to visit with anyone from your business's regulatory agency before they have to call you in. For example, when we started Sin City Cupcakes, we made sure to visit the Southern Nevada Health Department in person and get to meet our food/bakery inspector face to face. Many people communicate with them via mail, phone or email. We made it a point to go to the office, meet in person, chat and build a rapport. It's made our lives easier in the long run.
Take a Test Run
If your professors allow it, ask for a practice test. The key to getting an "A" is answering exam questions the way that your professor likes them written, so figure out his/her style. By asking for and taking practice tests, not only do you get a feel for how that professor will grade on the real thing, but you also get major points by showing initiative in this area.
Similar to the first point, we were able to ask our health department inspector for sample grading criteria and were even shown the sheets of how they score a processing facility. Sure, the guidelines are publicly posted. but it was so helpful to basically conduct a mini mock-inspection verbally in order to learn exactly what they look for — after all, some inspectors are more particular than others with minuscule things. Learning those nuances has helped us in preparing and conducting ourselves with food safety in mind. Our most recent inspection scored us a perfect 100/100.
Participate in Your Community
When I was in graduate school, one of my professors was also a wine expert. Outside of school, unrelated to the program, he and his wife taught a local wine class in the community. It ended up being the perfect way for me to not only gain knowledge I didn't even know I really wanted, but ended up enjoying immensely. It also gave me an excellent opportunity to cultivate a relationship with that professor that undoubtedly benefited me.
Much of business is relationship-driven. As a result, the activities you participate in outside of business can have a large influence on your success. I volunteer often and do so with several nonprofits regularly. I have met incredible people in the community through volunteer opportunities, and some have directly resulted in new clients, sales and opportunities for my companies.
Make Your Life Easier When Possible
I went to the University of Arizona for undergrad, which is a massive campus. Instead of huffing it back and forth from parking to buildings to other buildings and back to parking, I kept a golf cart on campus. Not only did it allow me to wear heels to class every day, more importantly it was the catalyst to meet so many different people around campus. It was an immediate conversation-starter, I would befriend people on my way to class, they would hop in my golf cart if we were going in the same direction, and off we'd go. I made countless friends and even met a graduate student who ended up becoming a mentor of mine, who I still keep in touch with to this day. It was a great vehicle (pun intended) for networking.
In business, think about an item that may be unconventional, but would make your life easier. For example, we often cater alcohol-infused cupcakes for golf tournaments: It was unconventional, but a no-brainer for us to have our own Sin City Cupcakes golf cart. I found a used utility cart and transformed it into what we need. Why a utility cart? The suspension will hold 2,000 pounds…that's a lot of cupcakes! We got it wrapped, switched out the rims, tricked it out a bit, loaded it up with cupcakes and promo models, and voila. An immediate conversation starter and it made our lives immensely easier in getting the cupcakes out to certain holes (golf courses are just massive) and keeps our girls looking cute and fresh. Plus, it's a great up-sell for corporate clients who want to rent it as part of their catering experience.
If you have already attended college, think back on what tactics worked for you and realize that you directly apply those same techniques to your life and job today. If you have yet to attend college, get excited! It's definitely a place where you'll learn more than just what's required of your major.