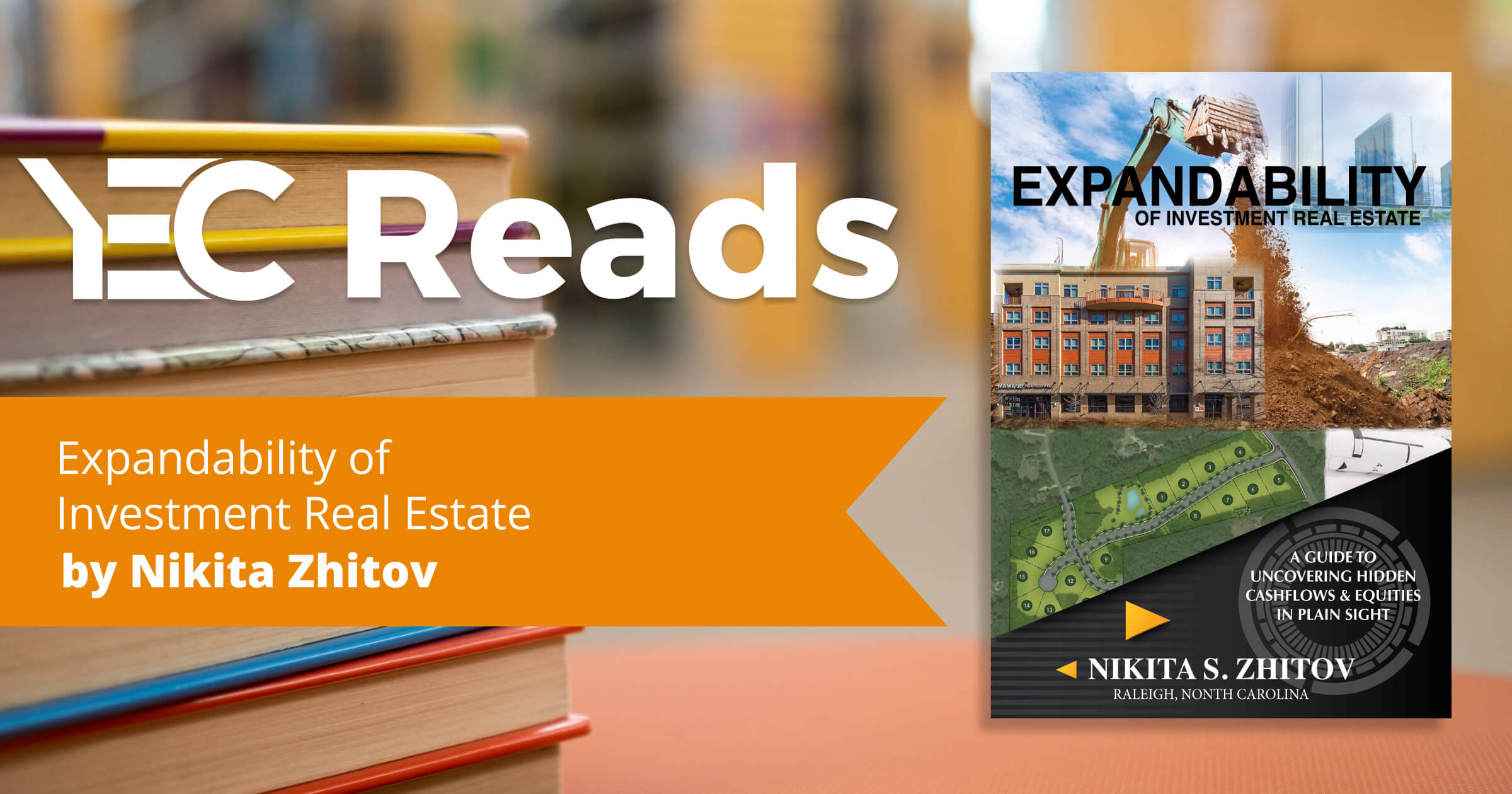 YEC Reads: Expandability of Investment Real Estate by Nikita Zhitov
Welcome to "YEC Reads," a series presenting business books for entrepreneurs authored by members of YEC. Today's pick:
---
Expandability of Investment Real Estate
Lulu
March 26, 2020
Our Take:
In Expandability of Investment Real Estate, YEC member Nikita Zhitov offers real estate strategies to benefit new and seasoned real estate enthusiasts and help them maximize returns.
About This Book:
Unlike many businesses that are not backed by real assets, real estate investing in general is a sure way to build wealth over time. But making money with real estate is often seen as a slow and lengthy process that requires a large upfront investment. Many investors-especially younger ones-want instant gratification. Nikita S. Zhitov, a professional real estate investor and developer, shares numerous ways to speed up the pace of profits in this guide for real estate entrepreneurs. He explores how to:
Free up hidden income by appealing property tax assessments;
Create space for an ATM machines on properties;
Lease rooftop areas for cell tower usage;
Acquire land virtually for free through timbering and subdivisions;
Sub-meter utilities to turn an uncontrollable line item expense into an income source;
Many other industry-specific tricks how to multiply equities and cashflow in your real estate holdings.
About the Author:
YEC member Nikita Zhitov, principal at CityPlat, is a commercial real estate developer. He has been a commercial broker, investor, and developer since 2004.
---
If you are a Young Entrepreneur Council member who has published a business book, contact the YEC concierge to learn how to get it featured in this column.