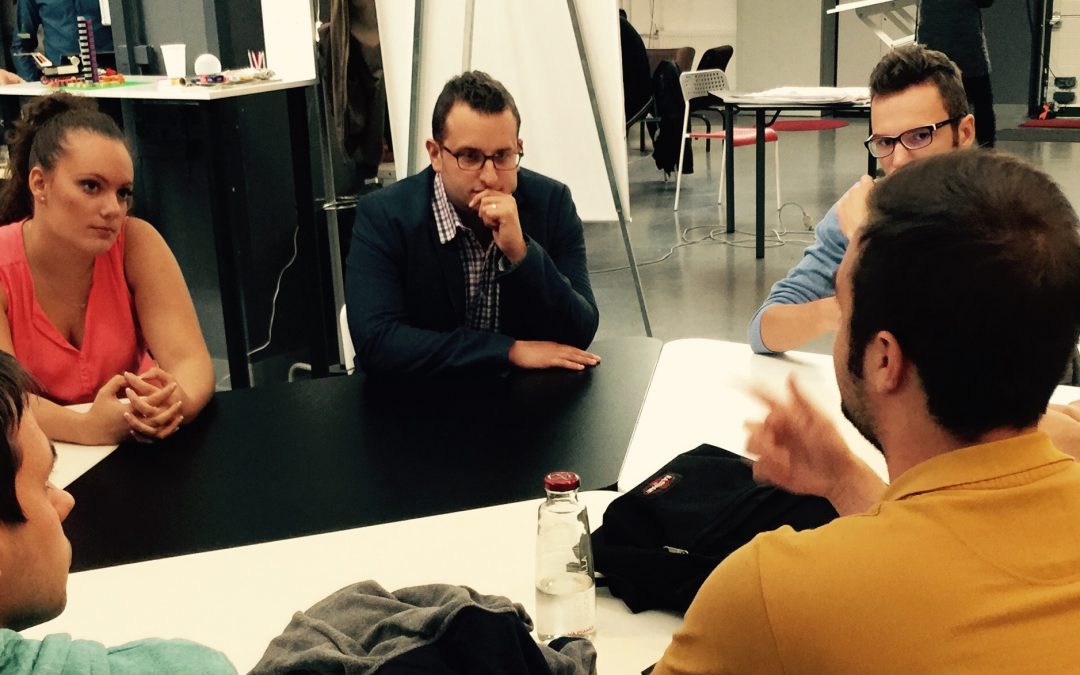 YEC Founder Scott Gerber Mentors Entrepreneurship Students in Hungary
In 2015, YEC Founder and CEO Scott Gerber lectured and mentored students in Hungary as part of a program centered around entrepreneurship education put together by the U.S. State Department. Over the course of three days, Gerber spoke to several hundred high school and university students as well as young entrepreneurs and entrepreneurial ecosystem stakeholders.
Lectures were practical as well as inspirational, and topics ranged from how to know if one is ready to be an entrepreneur to "Starting and Managing New Innovative Ventures." Gerber also led small group discussions and intimate roundtables centered around troubleshooting specific challenges entrepreneurs face in their businesses, providing action plans and guidance on next steps.
From workshops for the Young Entrepreneurs Association of Hungary to lunch with representatives from incubators such as Design Terminal, FabLab and Brain Bar, the multi-day trip was packed with cross-cultural entrepreneurship education.
"It's clear that Hungary has the potential to become one of the more dominant entrepreneurial ecosystems in Eastern Europe. I was impressed by the young business owners I mentored, and look forward to following their entrepreneurial careers as they continue to build their ventures. It was an honor to represent the United States of America, YEC and MentorshipNetwork, and I will watch Hungary's progress with interest over the next few years as it strives to become a leader in Europe's fast-growing youth entrepreneurship movement." said Gerber.
Gerber traveled and spoke as part of the IIP U.S. Speaker Program in an initiative supporting at-risk youth and aspiring new entrepreneurs. The EUR Youth Entrepreneurship Initiative works in tandem with the Global Entrepreneurship Summit (GES), which aims to use entrepreneurship as a tool for building global markets, creating local and global jobs, and strengthening relationships between countries.