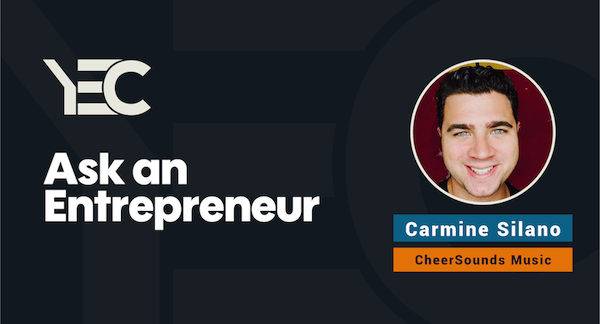 How Do You Handle B2B Collections?
The Ask an Entrepreneur series features YEC members' experiences in entrepreneurship in a Q&A format.
---
Question: How Do You Handle B2B Collections?
I have a nonpaying B2B customer, and it seems that suing or employing a collections agency may cost more than it is worth. Do you have any advice?
Meet Our Entrepreneur: Carmine Silano, Owner, CheerSounds Music
Carmine Silano, owner of CheerSounds Music, focuses on scalable music production, licensing, and distribution through software automation. He believes the key to success is to be valuable to others. His favorite way of doing this is to take something that was once unreachable and make it accessible to the general public.
Answer: Adjust Your Model to Pre-Payment
When I encountered this issue, I found that debt collection was ineffective, and civil court required too much time. We kept open invoices under control, but our worst year was still a $41,000 loss due to unpaid invoices (with an average invoice amount of ~$400). Ultimately, we switched our model to:
100% pay-up-front before starting production, or
Buy with paypal credit (which puts the money in our hands right away), or
Submit a state-backed purchase order (primarily used by school districts)
We had very little pushback from any reputable businesses. To help reduce the number of premature cancellations of a large subscription commitment, some systems such as DropBox, Front, Paymo, and Trello offer pre-purchase incentives for the full year instead of riding out the fee on a monthly basis. The end of the calendar year is a great time to promote these incentives.