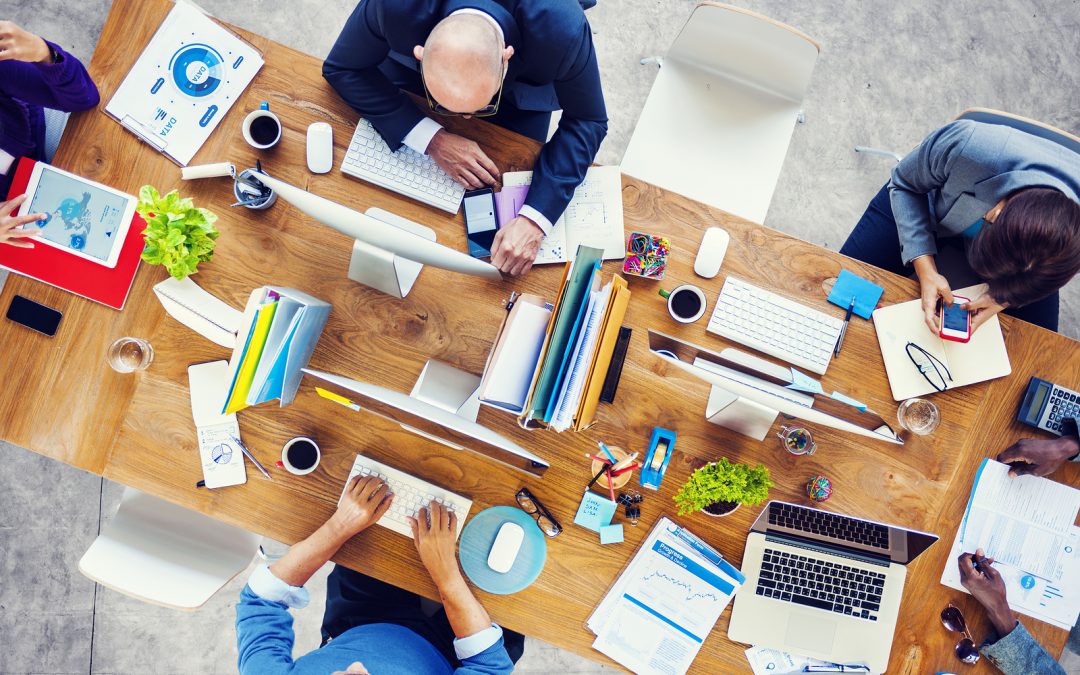 YEC Members Offer Tips on Hiring and Fostering Happy Employees
YEC members are experts in many fields. From technology to food innovation, they've started successful and forward-thinking companies across a variety of industries. Through this experience, they've gained first-hand knowledge of the challenges of starting and sustaining a business. This week, our members offer insight into how to best manage a team -- how to hire well and keep great employees happy.
10 Simple Ways to Determine Employee Pay Raises
There isn't any one reason an employee should get a raise. Factors like company success, starting salary and recent accomplishments all play a role. In this article from Small Business Trends, our members reflect and offer insight into which methods or processes are best to use when determining employee pay raises.
YEC contributors: Fan Bi, Blank Label; Mattan Griffel, One Month; Jeff McGregor, Dash; Miles Jennings, Recruiter.com; Marcela DeVivo, National Debt Relief; Obinna Ekezie, Wakanow.com; Ashu Dubey, 12 Labs; Peter Daisyme, Hostt; Joshua Waldron, Silencerco, LLC; and Aaron Schwartz, Modify Watches.
3 Principles For Hiring a More Diverse Team
In her latest article on Forbes, G. Krista Morgan, co-founder and CEO of crowdfunding platform P2B Investor, discusses how a diverse workplace is essential for solving complex challenges and fostering company success. As she perfectly puts it, "Having a diverse team has increased my chances of building a better company that will stand above the competition. Being cognizant of how difference fits in as we define our collective culture is not a hardship."
For Nontechnical Hires, How Much Stock is Enough?
In an early-stage startup, you may not have much in the way of cash to offer new hires. While you'll often hear advice about how to structure equity for technical hires, deciding how to compensate other key hires -- from co-founders to sales staff -- isn't as clear cut. In this article on ReadWrite, YEC members offer their best advice on how they figured out what to offer early-stage, nontechnical hires.
YEC contributors: Mattan Griffel, One Month; Blair Thomas, EMerchantBroker; Nanxi Liu, Enplug; Brennan White, Cortex; Kristopher Jones, LSEO.com; Lane Campbell, June; Obinna Ekezie, Wakanow.com; Ashu Dubey, 12 Labs; Kristi Zuhlke, KnowledgeHound; Alec Bowers, Abraxas Biosystems; Avi Levine, Digital Professional Institute; Aaron Schwartz, Modify Watches; and John Rampton, Due.
Company Activities That Will Strengthen Any Culture
These days, culture is paramount for having a strong team to execute your business' vision. In Aron Susman's latest article -- featured on Yahoo! Small Business -- he opens up about how his company, TheSquareFoot, utilizes unconventional team building activities to nourish his employees and foster a strong team to positively impact the office culture.
Lessons Learned: How to be Both a Boss and a Friend
Bosses aren't holed up in the corner offices anymore. So why not build real bonds with your team? YEC'er John Rampton of Due discusses on Fast Company why it's important for managers to foster and strengthen office culture, and how. Bosses who can understand what motivates their team and help them achieve individual goals create more success for entire company.
7 Ideas for Rescuing a Valuable Employee From Burnout
Many entrepreneurs know that starting a company requires long hours, relentless work and passion. It's hard not to feel the effects of burnout, but it's inevitable. Burnout is part of the process and managers must have the knowledge for coping and the skill to alleviate a key employee's stress when times are tough. Luckily, Inc Magazine online has some tips.
YEC contributors: Jonathan Long, Market Domination Media; Angela Harless, AcrobatAnt; Marcela DeVivo, National Debt Relief; Aaron Schwartz, Modify Watches; Jayna Cooke, EVENTup; Stanley Meytin, True Film Production; and Sathvik Tantry, FormSwift.