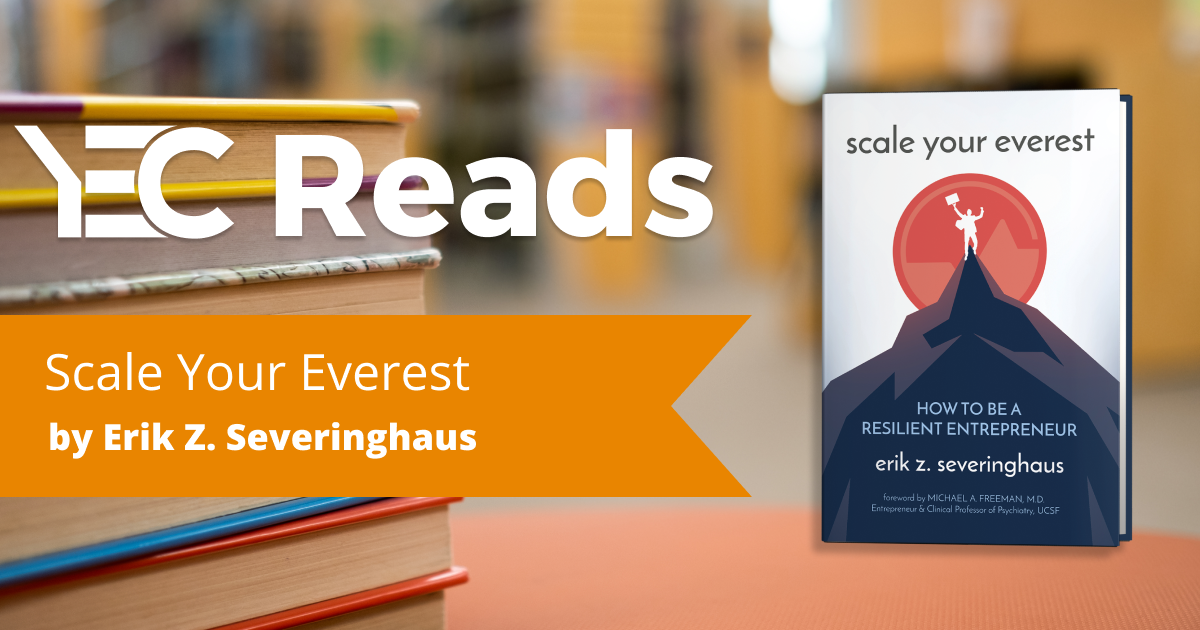 YEC Reads: Scale Your Everest by Erik Severinghaus
Welcome to "YEC Reads," a series presenting business books for entrepreneurs authored by members of YEC. Today's pick:
---
Scale Your Everest: How to be a Resilient Entrepreneur
Post Hill Press
April 27, 2021
Our Take:
YEC member Erik Severinghaus shares insight gleaned from growing multiple businesses — and scaling the highest mountain in the world — from the ground up.
About This Book:
Entrepreneurs! Give yourself the tools to develop the mental resilience needed to succeed in the pressure cooker that is starting your own business.
While Erik Z. Severinghaus has been to the top of the physical world (literally climbing Everest) and the business world (exiting companies for hundreds of millions of dollars), what has defined his journey is not the successes …but rather, the hard times of loneliness and self-doubt that nearly cost him his accomplishments and his life. Every entrepreneur experiences these same crippling challenges but no one talks about them, and consequently, entrepreneurs have three times the rate of addiction and twice the rate of suicide of the general population.
This guidebook passes along the lessons needed in those dark times, with the hope that it will help every entrepreneur who is going through this struggle understand their journey and build the mental resiliency to succeed.
YEC entrepreneurs know better than anyone the struggles of the entrepreneurial journey. Whether it's the frustration of not being taken seriously or the pangs of imposter syndrome, this will help them contextualize their journey and give them tangible tools to be better prepared for the ups and downs.
About the Author:
YEC member Erik Z. Severinghaus, has summited the highest peaks of the business world (selling four companies for hundreds of millions of dollars) and the physical world (successfully climbing Mt. Everest in 2018). He is proudest not of the trophies on his wall memorializing the accomplishments, but of the scars he has accumulated overcoming both the external obstacles and internal trap of self-doubt along the way. Erik has an MBA from Kellogg School of Business and an undergraduate degree from the University of North Carolina. He lives with his wife and daughter in Chicago.
Reviews:
"There must be a thousand books that can teach you how to build a business. Read this book if you want to know how to prevent your business from crushing you along the way."
— Aaron Houghton, founder of Founders First System
"Scale Your Everest tells entrepreneurs the real truth about the entrepreneurial journey and prepares them to succeed through the ups and downs."
— Ted Zoller, director UNC Entrepreneurship Center at Kenan-Flagler Business School
"This is the book that entrepreneurs need to prepare themselves for the road ahead."
— Linda Darragh, executive director Levy Institute for Entrepreneurial Practice at Kellogg School of Management