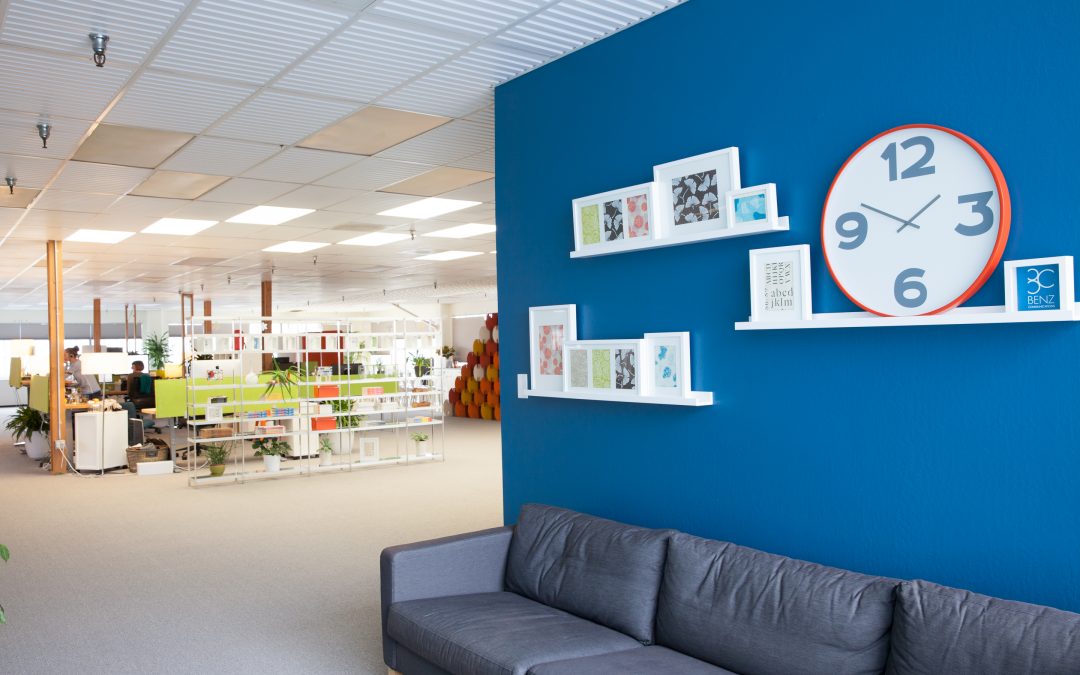 Location, Location, Location: 8 YEC Members on How Your Zip Code Impacts Company Culture
Your office is about more than just your physical space, though how you design can make a huge impact. Location is another factor that influences the culture and character of your company.
Do you move downtown to make use of transportation infrastructure, or out to the suburbs where you'll have more space? Are you following the venture capital and taking your idea to Silicon Valley, or sourcing your talent from local universities?
For this feature, we asked eight YEC members not just where they're located, but why. Below are their insights into why various locations around the U.S. are strong launching points for a growing business — including several up-and-coming locations that might surprise you.
Capitalizing on Big City Energy
Jennifer Benz, Founder and CEO of Benz Communications
"Being surrounded by Silicon Valley is constant inspiration to grow and think differently," says Benz, whose San Francisco-based startup helps companies with their HR and benefits communications. "At times it seems quite novel to have a company that isn't in high tech, but the truth is there are amazing small businesses in all industries in the Bay Area. That's a tremendous benefit to small businesses of all kinds."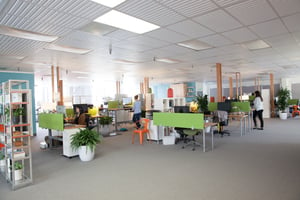 Known for tech giants like Google and Facebook as well as the new startups that crop up every day, San Francisco and Silicon Valley are iconic destinations in the entrepreneurship landscape. Many of the benefits of starting a business here are obvious: proximity to investors, talent that flocks to the area, top-tier universities like Stanford and U.C. Berkeley, and unbeatable weather year-round.
However, you pay for these benefits. "As a professional services firm, we are paying a premium to have our business in San Francisco," says Benz. "And we compete for talent with the sexy high-tech companies, both startups and established large employers."
Despite the high cost, Benz says, "San Francisco has great energy and resources for small businesses and an excitement about being part of a growing business. We've created an office space that reflects the creative, warm and inspired approach we have to our work."
Basha Rubin, CEO of Priori Legal
A fast-paced city known for its hustle, New York City is the quintessential business town. Home to businesses ranging from financial giants on Wall Street to major publishing houses, startups can thrive here, too. "New York City has the most robust, well-developed legal market in the U.S., so it was an obvious choice for a legal startup," says Rubin, who founded a legal services marketplace there in 2013.
"The best part about running a business in New York City is the people — both the incredible talent pool available and the engaged startup community," she says. "The worst [part] is, hands down, how expensive everything is," says Rubin.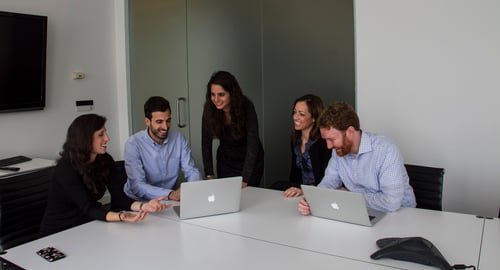 But if you can make it work, you're starting up in a melting pot of great connections. "We're fortunate to be in the heart of New York City's Silicon Alley, so our team gets to take advantage of all the networking and support on offer." Being in the heart of this bustling metropolis has other benefits too, such as a wide local customer base and an exciting energy unique to the iconic city.
Fortunately, Silicon Valley to the west isn't the only U.S. tech hub. "Since I first started working on Priori in 2011, the tech scene in New York has mushroomed," Rubin explains. "I think the tech scene in general has expanded, nationally, to attempt to transform/disrupt a broader set of industries and problems. Given the wide array of business types and sheer volume of business in New York City, it is only natural that it has become a hub."
Channeling the Midwest Mentality
Mike Dragosavich, Founder and President of Spotlight Media LLC
Based in Fargo, North Dakota, Spotlight Media — a publishing company that produces more than one million printed magazines per year — is a bit off the beaten path. Fargo is "a drastic change of pace," says Dragosavich. "There's a Midwest work mentality that we pride ourselves on. We work hard, but we have our priorities right."
Community-oriented, those attracted to Fargo put people over career advancement. "In a place where it's not foreign to see negative 40-degree weather, you have to work together to survive. This mentality drives what we do."
Fortunately, it's not all cold winters and small town isolation. "Fargo-Moorhead is also a growing metropolis as well," explains Dragosavich. It was recently ranked the fourth fastest growing metro by Bloomberg Business, as well as the Best Small City for Business and Careers by Forbes. They also have one of the lowest unemployment rates in the U.S. and one of the strongest economies, according to Business Insider.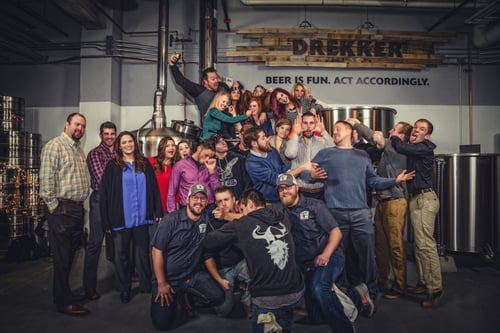 All of this plays out in Spotlight's culture: A team of people who work hard, work together and feel attached to their company as well as their community. "While some people may view Fargo as disconnected from the rest of the country, we fit in perfectly."
Patrick Stonelake, Co-Founder and Chief Growth Officer of Fruition Partners
"For a consulting company, especially in the early going, you need to be close to your clients and projects," says Patrick Stonelake when explaining why Chicago was his go-to choice for starting Fruition Partners, a global technology-enabled services firm. Since it's only a day trip from customers and partners around the U.S., Stonelake says "Chicago as the headquarters was never in question."
"Chicago walks the fine line between friendly and successful that we consider to be critical to our personality as a company. We value people with a strong sense of humor, a strong work ethic [and] pride in their backgrounds but openness to new experiences and new ways of doing things."
As a Windy City transplant himself, Stonelake sees these qualities in employees, potential team members and the city itself. "Agreeable, friendly, talented people want to cluster together and solve big problems. That is just easier to facilitate in a big city. With a cadre of elite universities, a strong young tech economy and a diverse group of established industries in the Chicagoland area, our resource pool is excellent."
And he's modeled his office after this ideal of facilitating communication. Intentionally designed to host gatherings for partners, clients and local groups not affiliated with the company, they've made their space "a watering hole for the local community."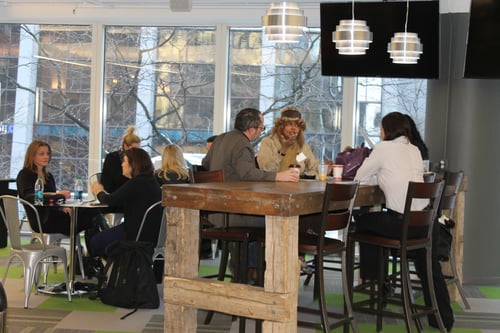 Although starting up in a big city is expensive, that's really the only downside Stonelake sees. "It's convenient to a wide range of living situations for our employees (suburban space and comfort for established families, downtown excitement and culture for younger workers and smaller families), and it's easy to access for customers and partners from around the country."
Harnessing Innovation & Energy
Glenn Grant, CEO and Chief Visionary of G2 Technology Group
But what if you're somewhere in between — not excited by the big city mentality but still intrigued by the idea of a startup mecca? Then choose somewhere relaxed with name recognition like Glenn Grant did when he started G2, an IT consulting firm, in Boston.
"I think it helped to validate our business in the early years before we were truly established. Everyone has heard of Boston."
People know and love Boston for a few reasons: the infamous history, one of the oldest metro lines in the U.S., and famous schools like Harvard and MIT. What's more, many who study in the area, stay in the area. "I wanted to have a physical presence in the city of Boston itself [because] it allows me to attract a wider variety of talent from both the city and the surrounding communities that wish to use public transportation to get to work."
And being in the Innovation District keeps things fresh. "It's a neighborhood that is being reborn within Boston. There is so much fresh energy and life developing [here]."
"It's also a focal point for tech startups, which is our target market," Grant says. A burgeoning tech scene and an ecosystem where entrepreneurship is on the rise, Grant has made it a point to foster a strong tech community in Boston, despite its distance from Silicon Valley.
"G2 hosts a startup contents called Boston's Big IDEA — Innovation District Entrepreneurship Award focused on sub-$1 million companies (or under $5 million VC raises). In general I encourage people to get involved."
Phil Laboon, Founder and President of Eyeflow Internet Marketing
A full-service SEO and online marketing firm, Eyeflow is across the river from downtown Pittsburgh. Located in the city's South Side, the area is full of industrial history and "the neighborhood is always bustling with action and an eclectic atmosphere you have to experience to believe," says Laboon.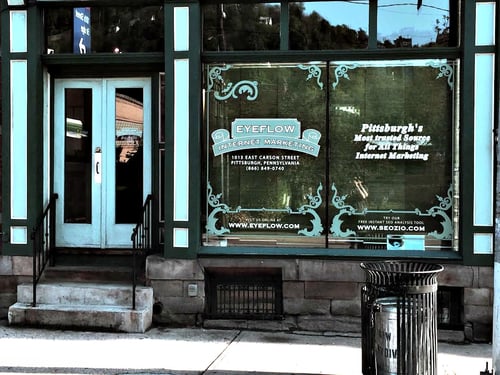 "Being in the center of such a vibrant atmosphere, we really hoped to capture that same vibe in our office's interior. Using colorful walls, an open floor plan and some out-of-the-ordinary decor, I feel we did just that. And it shows by the way our team interacts with each other on a daily basis," he explained.
But moving into a historic neighborhood isn't easy. "While we love the sense of tradition that it provides for our business and brand, we were extremely limited on what we were and weren't allowed to change about the building's exterior." However, it was worth the headache to instill that vibrancy and life into the culture of their business.
Caught somewhere between small town and big city, Pittsburgh combines the best of each's traditional characteristics. The people are resilient and tough, but friendly and free with smiles. Laboon might be biased though — he was born and raised in Pittsburgh, and "couldn't imagine locating Eyeflow anywhere else."
"Plus, it's no secret that the city of Pittsburgh has become a leader for innovation, education and tech culture, making it appealing to huge businesses and small startups alike."
Instilling Scrappiness
Manpreet Singh, Co-Founder and President of TalkLocal
When scrappiness is in your DNA, it's bound to reflect in your locale. "We launched our startup from my family home. So, we needed a place that felt like home," explained Manpreet Singh about locating TalkLocal — a search engine that connects consumers with local businesses — in College Park, Maryland.
Gunning for growth, they singled out their alma mater, the University of Maryland, in order to both feel at home and have easy access to talent in the form of interns and eager college grads.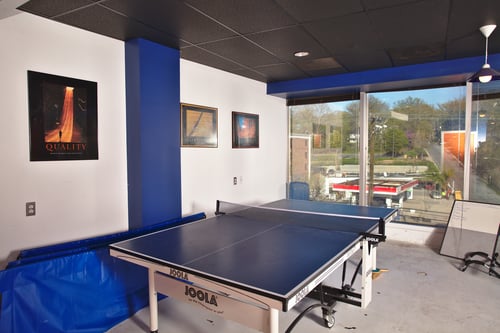 "The best part [of locating here] is the flexibility allowed our interns. Thanks to our proximity to campus, undergrads are able to contribute year-round." And they've made use of this talent. As Singh notes, while "Silicon Valley is posited as where big ideas go… colleges and universities are where big ideas come from."
To further capitalize on the innovation and brainstorm-heavy nature of universities, they "opted for an open layout, which creates lots of opportunities for cross-pollination of ideas and support between people and departments. The open space also inspires a touch of playfulness within the team. Team members are often found doing push-ups and other physical activities as individuals or small groups let off steam."
And the benefits don't stop with the students. Although it's a drawback to be so far from investors and partners, College Park offers other benefits. A college town treats startups as it does its students — it recognizes and nurtures potential. Rather than being ignored as just another startup, the community around them sees them for what they can become, and wants to help them out.
James Avery, Founder and CEO of Adzerk
For a tech company like Adzerk that is focused on building the highest quality tech product (and that never outsources development), starting up in a hotbed of technical talent like Silicon Valley would make sense. But for this API-based ad serving platform, Durham, North Carolina has been an ideal home.
"Being in Durham makes us scrappy. We are used to doing more with less, jumping on a plane to meet a potential customer at the last minute and working hard to make up for raising less money," says Avery.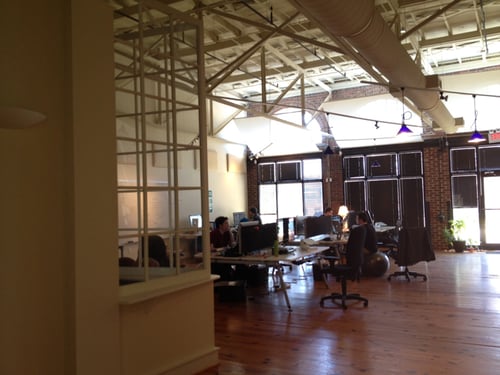 This is their culture: honest work — they refuse to work with companies displaying ads on properties they don't own — and a hardworking, community mentality. "The best thing is that because we are a smaller community it is very tightknit. I know most of the other founders and CEOs in the region… It's very supportive and we are rooting for each other."
It can be a little isolating, as Avery explains: "There's a lack of executive talent. Unlike New York City or the Valley, it's hard to find seasoned VPs with experience quickly growing startups." But although these hubs may steal the obvious talent, he encourages others to consider the area -- especially when you're ready for a great job and a slower pace.
"It's a great thing for recent grads and entrepreneurs to move to the Valley or New York City -- they can get incredible experience and be part of a startup culture that you just can't find anywhere else. [Then] when you are 32 and looking to start a family, come back to Raleigh/Durham and you will find a thriving startup ecosystem that is ready to give you a great job, and needs the experience you collected in the 'startup hubs.'"
---
This feature originally appeared in YEC Quarterly, a print magazine for YEC members. All images courtesy of YEC members.