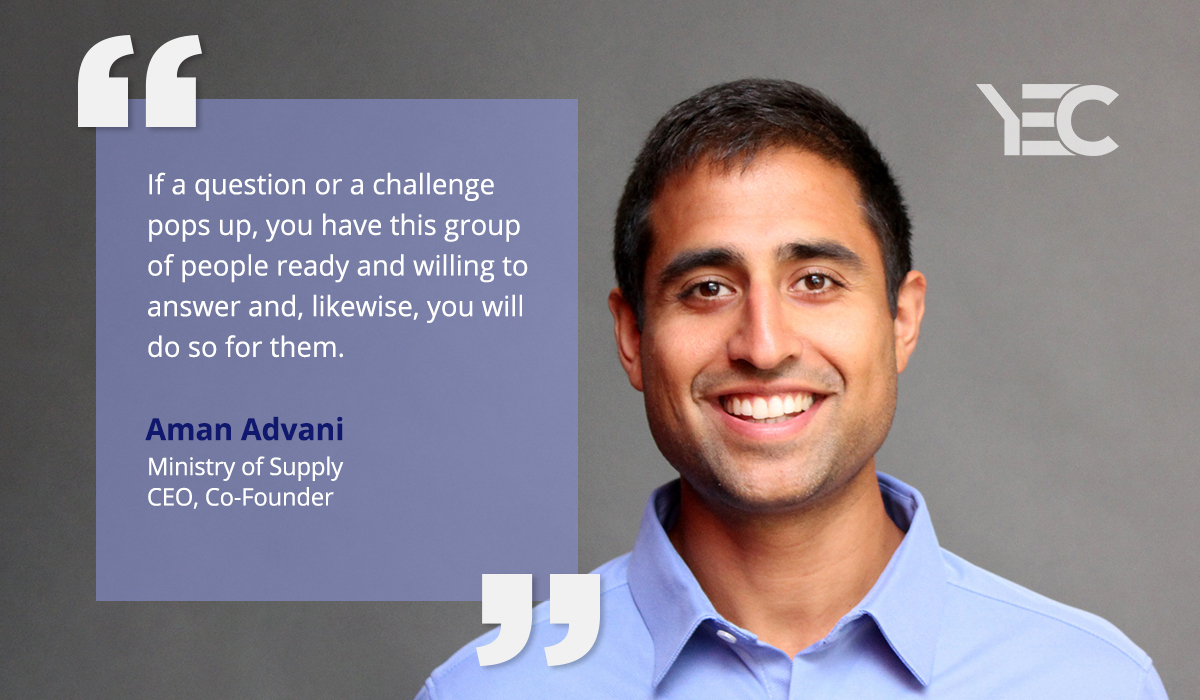 YEC Members Help Aman Advani Build a Business Around New Fashion Technology
What does one do with an engineering degree from MIT? Go into fashion, obviously. Aman Advani co-founded Ministry of Supply with the goal of creating a new category of clothing — "Performance Professional."
It's no secret that there's a workplace trend to adopt more casual attire. However, the Performance Professional concept is not necessarily about being more casual, but being more comfortable. "There's a reason we enjoy our gym clothes so much," Aman says.
Before founding Ministry of Supply, Aman speculated that people might enjoy work attire that was as comfortable as workout clothing. The engineer's first test of the concept: cutting out the soles of running socks and sewing them into dress socks. His co-founder, Gihan Amarasiriwardena, also took old running shirts and hand-sewed them into something resembling a dress shirt. "Both garments were very ugly," Aman admits, "But it proved the point that we could create something like this."
Their goal: to make work clothes that were as comfortable as gym clothes, but that also had a sharp, professional look. That turned out to be an engineering challenge.
"There weren't manufacturers who were super comfortable making dress shirts out of material that had heavy stretch to it; we were breaking the single-needle machines that they were producing with," Aman explains. His company had to train manufacturers to overcome this engineering problem in order to create the products he envisioned.
"Having a toolkit of people in your same shoes, your same mindset, is just spectacular."
Engineering problems aside, there was another challenge to be tackled: building a business. Aman thinks that YEC has helped him do just that. "Having a toolkit of people in your same shoes, your same mindset is just spectacular," he says. "If a question pops up, a challenge pops up, you have this group of people ready and willing to answer and, likewise, you will do so for them," Aman says of the YEC member forum. "You get to learn from what other people's challenges are and participate in the answers to those or learn from the outcomes."
With the support of YEC, Ministry of Supply has achieved success with its Performance Professional concept. Since launching in Boston in 2011, the business has expanded its retail locations to New York, Chicago, San Francisco, Santa Monica, San Francisco, and Washington, DC.
As Ministry of Supply has grown, Aman has remained a YEC member because he continues to find the group helpful and relevant. "I think what makes [YEC] different is that we're still here, we're still active members of the community, and I think that makes a loud statement on the engagement level and the continued benefit of being part of this community."
Watch more of Aman's story on the YEC YouTube channel.